About
We are vitalistic visionaries relentlessly committed to disruptive social innovation.
Life University is breaking boundaries in disciplines across the health and wellness spectrum by impacting and inspiring future leaders to become life-change agents. We encourage our students to think freely and embrace reformative ideas, allowing them to maximize their innate potential.
Learn More
Academics
We are at the forefront of the vitalistic health revolution by offering studies within the fields of Chiropractic, Functional Kinesiology, Vitalistic Nutrition, Positive Psychology, Functional Neurology and Positive Business, using entrepreneurship for social change.
LIFE's faculty promotes an atmosphere which encourages open-forum communication and a free exchange of ideas, inspiring students to express new and revolutionary solutions in a challenging, yet supportive environment.
Learn More


Admissions
We are looking for the next great innovative minds who are willing to challenge, disrupt and break free from traditional thinking.
Students with energetic passion in the areas of health, wellness, science and sport will thrive here by having the ability to express their creative potential within our culture of excellence. To experience this rare academic opportunity, apply today!
Learn More
Campus Life
At Life University, you don't just study to learn about the vitalistic health revolution. You live it!
Through our commitment to the Wellness Lifestyle, students have access to: Socrates Cafe; health and life coaches; over three miles of on-campus walking and hiking trails; and complete access to our on-campus chiropractic health clinics and the Functional Neurology Center.
Learn More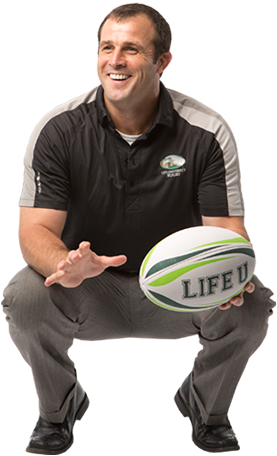 Athletics
At Life University, our athletic teams are relentless in their commitment to winning on the field, in the classroom and in life. Visit our Running Eagles page.
Our student athletes have the unique benefit of having proper care through thought leaders in Chiropractic, Nutrition, Kinesiology and Neurology. The LIFE Sport Science Institute is where science meets performance and our own intercollegiate, club and intramural student-athletes gain access to comprehensive sport wellness resources.
Learn More
Online
Our online program is an alternate and advantageous way to receive an impactful, LIFE-altering degree.
Now with concentrations within the Master of Science in Positive Psychology offered online, everyone has access to our highest standard of education. Discover your true potential, wherever you may be.
Learn More