Bachelor of Science in Biopsychology
B.S.

Biopsychology
Consider a Bachelor of Science in Biopsychology at Life University if you are interested in exploring the complex interdependencies between mind and body and using your knowledge to improve individual and group function.
Interdisciplinary coursework will explore and challenge our collective knowledge of fundamental biopsychological concepts regarding bases of behavior, emotion and cognition and their relation to health.
Future professions for graduates frequently involve applying this knowledge of physiology and psychology to issues of drug use and abuse, motivation, sleep patterns and more. Students are also prepared to take on graduate work in fields such as Chiropractic, medicine, nursing, dentistry, psychology or neuroscience.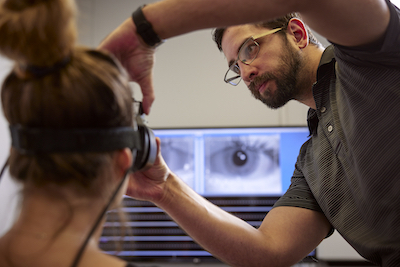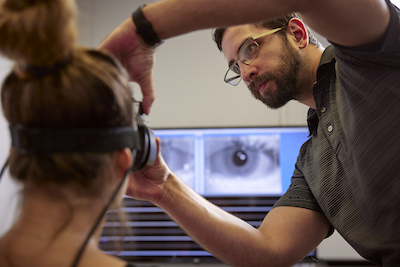 Learning Environment
Life University's unparalleled approach to natural sciences and natural health make it a magnet for high-achieving students with a deep commitment to helping others and to making the world a better place. As a student in the program at Life U, you'll find that most students outside your program – from Chiropractic, exercise science, and nutrition and dietetics students to psychology, biology and even business majors – share your passion and fascination with living systems and with helping those systems to achieve optimum performance and potential.
Thanks to our shared values and collaborative campus atmosphere, you'll have frequent opportunities to team up with faculty and students in other programs to explore independent, interdisciplinary study and research. Such opportunities are an integral part of a comprehensive Life University education as they will help you to clarify and prepare for future career goals in such diverse pursuits as chiropractic or medical school, dentistry, physical or occupational therapy and other allied health fields, as well as tracks in education, research, business and other industries.
Career Opportunities
Neuroscientist
Psychologist
Geneticist
Psychopharmacologist
Forensic Psychologist
Criminal Psychologist
Behavioral Scientist
Other Relevant Information
Life University offers the degree on campus. Life U is conveniently located in Marietta, Georgia, part of the thriving Atlanta metro area, and is only 35 minutes from Hartsfield-Jackson Atlanta International Airport. To learn more about our online program offerings, visit Loading….
Degree Overview
For more information on degree specifics, requirements and curriculum offerings, please visit <Loading….
Fast Facts
From the Bureau of Labor Statistics:
Employment of psychologists is projected to grow 8% from 2020 to 2030. The median annual wage for psychologists was $82,180 in May 2020.
From the Bureau of Labor Statistics:
The median annual wage for psychologists was $79,010 in May 2018.
Testimonials
Stephen Knight, B.S. Biopsychology Alumnus
"I like how everything can play into the holistic mindset; I can apply chemistry, biology, anatomy and physiology to the human body and see how all these things collaborate to work so well together."