Chiropractic Students and Alumni
Chiropractic Students and Alumni
CAREER SERVICES FOR CHIROPRACTIC STUDENTS AND ALUMNI
Whether you are seeking your PEAK Internship, first practice opportunity, or looking to advance after you have gained some experience, you can come to us for advice throughout your career.
---
Professional Correspondence and Etiquette
Resumes, CVs, cover letters, interview preparation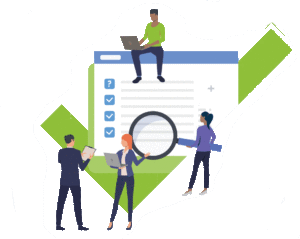 We can help you develop or revise professional correspondence including cover letters, CVs and resumes, strategies for internship and job searching, career exploration, professional etiquette, interview preparation, and so much more!
Chiropractic students and alumni are encouraged to review the Writing Your Chiropractic Resume.  guide and then request an in office or email based resume review with the Director of Career Services to SDudt@LIFE.edu.
Connecting students and practices
Career Services provides Life University chiropractic students and alumni with tools and opportunities to network with Doctors of Chiropractic regarding prospective employment opportunities.
Online Posting Board "classified ads"
All DC students are encouraged to register with the Symplicity hosted Careers4Life so they can search the hundreds of PEAK Intern, Associate, Independent Contractor, Practice for Sale opportunities.  In addition, you may locate chiropractic equipment for sale, per diem opportunities, and access the current listings for career services sponsored practice visits and career fairs. This site is available to alumni as well!
Students pursuing the DC degree should begin reading through the ads and get the Careers by Symplicity APP so they can be familiar with the variety of career options available. Upon taking inventory of all the opportunities listed, we found that almost every state in the U.S. had a current opportunity posted, and there are many international opportunities as well. There are typically over 1200 posted chiropractic ads which include associate positions, independent contractor positions, and practices for sale. Life University graduates 80 -120 DC students every quarter and many of these opportunities are eager to hear from Life grads.  It is an exciting time to be a chiropractor!
CareerFair4LIFE
We host our biannual College of Chiropractic CareerFair4LIFE networking events in April and Oct/Nov. These fairs typically are held on campus and attract 60 practices/chiropractic groups and @140-250 students representing all 14 quarters of the DC program who are eager to network or seek their first post-graduation opportunity.
Additional Resources
In addition to searching Careers4Life, you may wish to utilize some other great resources.
A few suggestions are: 
Check out www.StudentDC.com. This is a website provided by Chiropractic Economics to help you make the transition from student to practice. You will find articles that provide you with information to make decisions, practice visit checklists, guidelines for resumes and cover letters, articles on marketing, getting a loan, preparing your business plan, and a variety of other information.
Be sure to visit the Federation of Chiropractic Licensing Boards website at www.fclb.org to get information on state licensing requirements and other pertinent information.
Browse chiropractor jobs available globally with Chiropractic Jobs Online (www.chiropracticjobsonline.com). This site has many international postings, as well as a few U.S. opportunities. Also, you can view state chiropractic associations' web pages for more local opportunities.
Many search firms and practice brokers are dedicated to helping  chiropractors connect on employment opportunities and practice sales.
Do you know of other resources or websites that assist with the "student to practice DC transition?" Please forward this information to the Director of Career Services who will post the information along to future graduates.
Career Services creates, sponsors and hosts workshops related to chiropractic opportunities, job search skills, and resume writing. Watch for these to be posted on the Career Services ENGAGE page, and please contact the Director of Career Services if you would like to see specific topics presented in a workshop.
Remember if you need assistance preparing your resume/CV, getting ready for an interview, or searching for job openings for which you qualify, our Career Services Office is ready to help.