Faces of LIFE: Mary Ellen Leffard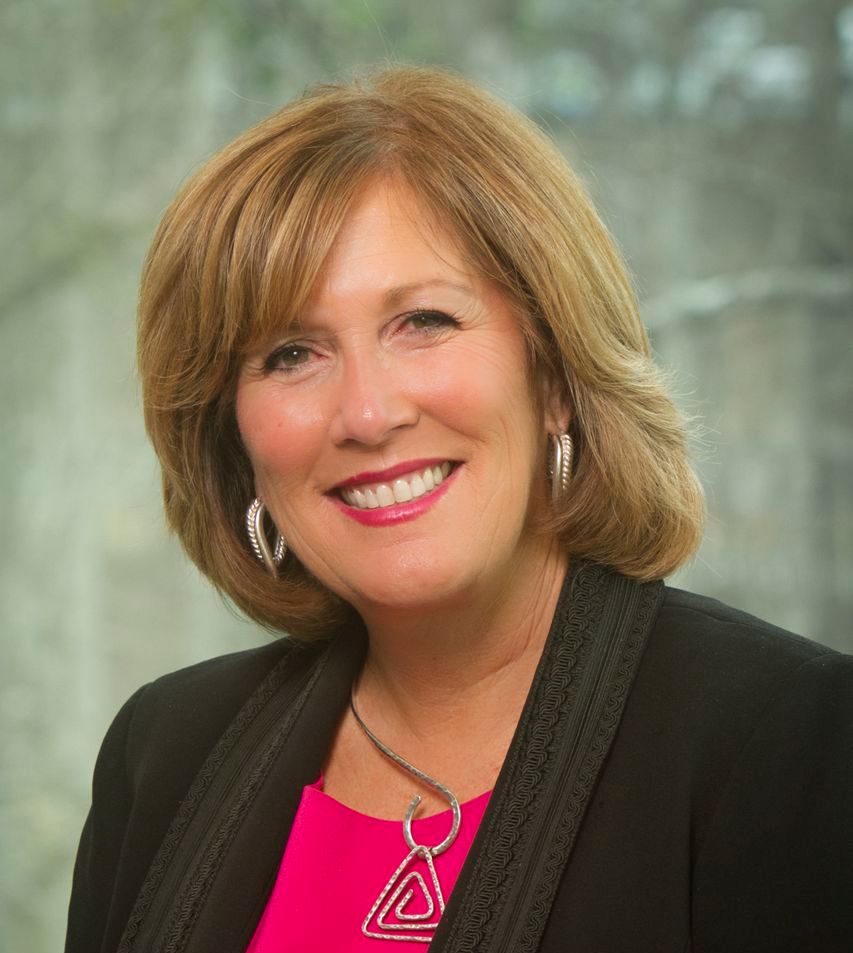 Mary Ellen Leffard
A Woman on the Go
Staff: Director of Alumni Relations
August 2017
Mary Ellen Leffard, Director of Alumni Relations at LIFE, is a woman on the go. Each year, she travels to about twenty-six conventions to reach out to LIFE alumni and friends to make them aware of all of the exciting things currently going on at the University and invite them to be participate in those events.
About her hectic schedule, Leffard says, "I don't mind though, because the more that I can get out there and meet people, the more that I can help LIFE. Plus, I'm really organized! I read the book Cheaper by the Dozen when I was a kid, and it had more impact on me than any other book I've ever read. It was all about efficient time management, and that's exactly how I live my life and especially how I work."
Originally from Mobile, Alabama, Leffard graduated from the University of South Alabama and then became the first woman on the Gulf Coast to be hired by Xerox. After that exciting opportunity, she got married, had children and soon after quit working so that she could raise her family. After about six years out of the workforce, the hospital administrator of the facility where she had her children called her and asked if she would like to interview for a job. "We were both big tennis players, and we got together and just had a friendly chat. Later, when I was driving home, I called up his assistant and asked if, somehow, I had just accepted the job. She laughed and said that I had! And I ended up being there for almost twenty years."
Leffard says that she loved her job there, but her husband, David, was recruited for a new position in Atlanta about ten years ago, so they decided to move. After living here for a couple of years, a friend who worked at the Cobb County Library Foundation told her about their need for a part-time Executive Director position which greatly appealed to her. "I really got that foundation up and running. I became a member of the Cobb County Chairman's Club and got to meet all the movers and shakers of Cobb County at various events throughout the area."
At one of the events that she coordinated, Leffard was able to get LIFE's former Provost, and now newest Board of Trustees member, Brian McAulay to participate, and she was also able to meet Greg Harris that night. After speaking with them both, she learned that there was a position open at LIFE for which she applied and has now been in for five years – Director of Alumni Relations.
About her role at LIFE, Leffard says, "My main focus is class reunions where I inform everyone about all of the great things going on at LIFE. I also ask them to join us here for events like Fall CElebration. And, it is all really fun because when I go to alumni events, I usually never meet the same people twice. Plus, I promote relationships between LIFE and our alumni through reunions and alumni parties where they hear about all of the new and exciting things that are going on at the school … like Vital LIFE Health Center and the Chillon Project."
She also points out that when alumni connect back to LIFE, they can take advantage of the LIFE Public Directory. She says that her department gets at least fifty calls, emails or Facebook posts each week either from doctors who are trying to refer a patient or from patients who contact LIFE directly looking for a chiropractor. It is our directory that provides an excellent resource for everyone to use to connect doctors with prospective patients.
Leffard goes on to say, however, that one of the most fulfilling things that she can do at LIFE is to help connect students with doctors who are looking to fill positions. To that end, Alumni Relations works together with Career Services to host career fairs. After two successful events, they now plan on hosting at least two fairs per year going forward.
Alumni Relations also puts on many special events throughout the year. This year, there are seventeen events in the works, including Fall CElebration, walking tours, vendor cocktail party, state representative breakfast, President's Circle Luncheon and the Lasting Purpose Luncheon.
LIFE truly appeals to Leffard's own philosophy on health care since she has always followed alternative medical practices and has also been under chiropractic care for most of her life. About twenty years ago, she had terrible neck pain and could hardly move her head, so she went to a chiropractor. His care helped her avoid surgery for years, and while she finally did have cervical fusion surgery, ever since, continued chiropractic care has kept her mobile.
And Leffard needs to remain mobile, as she plays both tennis and golf competitively. "Here in Atlanta, I was a Class AA tennis player before I started working for LIFE. Now, since I travel on what used to be my tennis day, I've picked up golf. My husband and I even played in a doubles tournament over the July 4 weekend, and we won!"
When reflecting on her time at Life University, Leffard says, "We teach people how to be healthy, and we do everything we can to make this planet a better place – that's what keeps me here. I believe that everyone who has a spot on this planet has a responsibility to it and to each other. I have always lived my life with that philosophy, so the atmosphere here speaks to me, and it feels so good to be here."
Leffard notes that there are many ways that alumni can serve the University – and just as many benefits that they can receive in return for their service. If anyone would like to know more about Alumni Relations or would like to serve, please email her department at Alumni@LIFE.edu.

LEARN MORE:
Faces of LIFE is a story campaign that showcases members of the dynamic LIFE community, including faculty/staff, students, alumni and health science professionals. Interested in being featured or nominating a candidate? E-mail LIFENews@LIFE.edu. Read more Faces of LIFE stories.