Faces of LIFE: Chad Billiris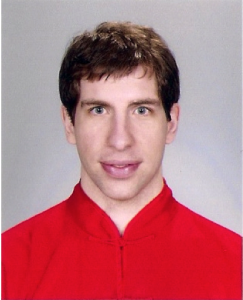 Chad Billiris
Journey through Martial Arts
Student: Doctor of Chiropractic
October 2015
Chad Billiris, an 11th quarter DC student here at Life University (LIFE), is a martial arts expert. He's been in the newspaper and on TV in Korea and China. He's represented the Hunan Province at the 2010 World Expo in Shanghai. He is one of nine disciples of Chen Bin, son of Grandmaster Chen Zhenglei, who is the 20th generation direct-line successor of Chen Style Tai Chi Quan – what is known as the original Taichi.
In a photo of the disciple ceremony, he sticks out – the only foreigner, a New Jersey native turned Taichi expert. Though Billiris is now an award-winning martial artist who's garnered first place prizes in competitions throughout Korea and China, his journey started on the touristy boardwalk of his beachside hometown of Middle Township. He was around the age of 15, and his mom had dropped him and a friend off at the boardwalk; an innocent hangout became life threatening when a group of guys held a knife to Billiris' neck and took his money. After that night, he wanted to learn to defend himself. "Thinking all martial arts were the same, I signed up for a hapkido class," he says. Little did he know that hapkido is a Korean martial art, and what the country would hold for him in later years.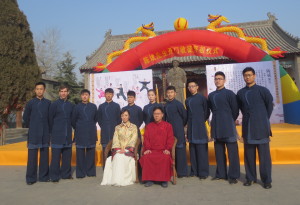 An athlete and an artist, Billiris was voted Most Artistic of his high school's senior class before attending West Virginia Wesleyan College on a football scholarship. At school, he continued hapkido classes, earning his black belt. He also served as president of a club called International Bridge, which helped international students from the college's foreign exchange programs in Japan and Korea assimilate to rural West Virginia life. When campus housing's move-out deadlines and booked mid-summer flights stranded two of his friends – Shekuna from Japan and Boram from Korea – Billiris' family welcomed them to their New Jersey home for several weeks. As a thank you, his friends offered the same kindness: the opportunity to stay with their families in Japan and Korea.
"At that point, I had never even been on a plane," Billiris says. He worked to earn money for flights, then spent 2.5 weeks in Japan followed by 2.5 weeks in Korea. "Being interested in martial arts and going to the Mecca, I was blown away. Two and a half weeks were not enough. It changed my whole perspective on so many things."
After graduating, Billiris moved to Seoul, South Korea to teach English at an after school academy. The first few days in his assigned house, before classes started, he worried he'd made an insane decision. He didn't have any money and wasn't sure where to go to purchase food once he did. "I've never really lived in a big city," he remembers. "There were thousands of people, and they were all Korean. I couldn't read any of the street or store signs. I cried – I thought I'd made a mistake."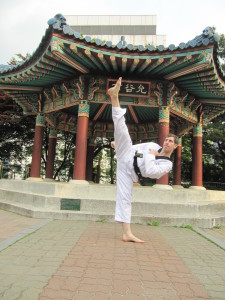 Teaching English brought Billiris both a career path and romance. His teaching partner, So Young Cho, was a native Korean woman who would instruct the students in vocabulary, and then Billiris would work with them on putting their lessons into conversation. Within a year, Billiris and Cho were married – his mother met her new daughter-in-law on the wedding day, which took place in the house of one of the king's advisors in a traditional Korean wedding.
Billiris' "just a year" commitment suddenly lost its timeline. He was newly married and challenged to learn the culture and language of Korea due to his new in-laws. "My wife's parents didn't like me at first; they were very traditional. They wouldn't let me speak English in the house," he says. "It ended up being a good thing; by the time we left Korea, her family had fully accepted me, and we had a great relationship." Soon, he was raising a son and daughter – now ages 10 and six respectively. While in Korea, Billiris would go on to earn a Master's of Teaching English as a Second Language (TESL) from the University of Birmingham in England and become an English professor. And throughout this, he was studying martial arts, delving into Chinese Taichi and meeting his master, Chen Bin. Billiris hoped to become a martial arts teacher, understanding it would take years to reach the needed level of mastery. In all, he lived in South Korea for 11 years.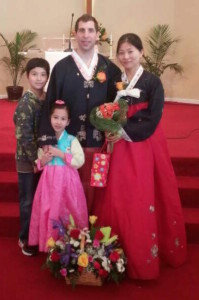 Training in Korea completely redefined Billiris' martial arts experience. "They stripped me back down to white belt," he says. "I had to go back up through the ranks. It was hard, because I'd put a lot of hard work into getting that black belt." But he knew that his new training would make him a better teacher, and that when he opened a school in America, it wouldn't be a watered-down version of martial arts or an art that got lost in translation. "I wanted to give people the authentic, traditional thing. So that people who didn't have the opportunity that I had would still be able to have that experience on some level."
Meanwhile, he was ready to move on from his career teaching English. He dabbled in acupuncture and looked into physical therapy. "That problem-solving aspect of those jobs intrigued me, always having a new puzzle in front of you," he says. When he met a famous hapkido instructor, So Buk Sup, he learned that a recent hip injury was due to a rotated pelvis. "So Buk Sup explained the biomechanics," Billiris recalls. "Lo and behold, he was the first chiropractor in Korea, and the first person to teach Chiropractic in Korean universities."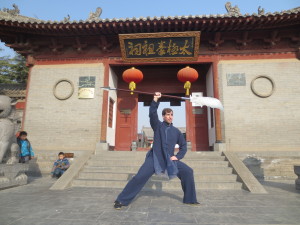 After the recommendation of a family friend and LIFE alumnus, Chad Billiris and So Young Cho moved their family from South Korea to Kennesaw, Georgia so Billiris could enroll in chiropractic school at Life University. They've been here for three years, and Billiris is on a mission to become a top-notch chiropractor while running his school for Taichi. As a disciple of Chen Ben, he was charged with the responsibility to spread authentic Chen style Taichi to America.
"I named the school Chen Bin's Standard Chen Style Taijiquan," he says. "In an effort to preserve the history and lineage of the Chens, I teach authentic Taichi." He trains people in private and group lessons, and can be seen on campus teaching students. As LIFE students practice with Billiris, they're getting both a glimpse of his journeys through Asia and an experience in an ancient art.
Faces of LIFE is a story campaign that showcases members of the dynamic LIFE community, including faculty/staff, students, alumni and health science professionals. Interested in being featured or nominating a candidate? E-mail LIFENews@LIFE.edu. Read more Faces of LIFE stories.