Faces of LIFE: Cindy Cozad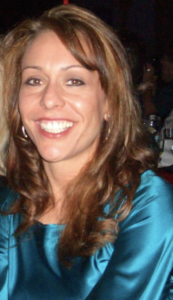 Cindy Cozad
Undergrad, Over 30
Student: B.S. Dietetics
June 2016
At age 38, Cindy Cozad enrolled in Life University's B.S. Dietetics program to earn her first college degree. "It's not for faint of heart," she says of becoming a full-time college student later in life. She also comes at her studies from the unique perspective of someone who's already spent decades in the working world. "It's interesting as an adult to experience what happens in business, and then to come here and watch kids at 19 thinking this is the real world. They're in a bubble."
For Cozad, it's a good bubble to be in – Life University's Nutrition Department offers small class sizes with a group of likeminded students, creating what Cozad calls a family-like atmosphere. She set foot on campus and knew this is where she wanted to study. "I didn't even go on a tour of Georgia State because the campus drew me in so much. I liked the tie-in to the health, wellness and Vitalism aspect," she says of Life University's whole-body health focus. With students studying optimizing performance in diverse academic programs, the campus offers a uniquely health-focused vibe.
Growing up, Cozad's sense of "nutrition" was a typical southern Texas diet of meat and potatoes. Her biggest goal was to graduate high school; academia was not a high priority in her family, so college wasn't on her horizon. But in her 20s she became interested in fitness and nutrition, something she thinks stems from family experience. "I think I watched my family, especially my mother, battle with weight," she says. "That kind of geared me in that direction."
Cozad worked in sales for most of her life, until at age 35 when she knew she'd need a degree to earn a promotion with her company. She began taking online courses for a degree in marketing, but three years later was laid off. "When I got laid off, I decided it was time to focus on what I loved to do," she says. In summer 2012 she enrolled at Life University.
"Before I started here, I couldn't cook! I can now," she laughs. She's fascinated with the human behavioral elements of nutrition and dietetics, the writing between the lines of what people choose to eat every day. "I like how nutrition transforms people's lives in a more emotional way, the psychology of being overweight, the self-esteem issues. There's a fork in the road with nutrition." She would like to see more of that psychology within nutrition degree programs. "It's interesting to see somebody who hasn't had a weight challenge say 'then just don't eat as much.' It just doesn't function that way. There is an emotional tie with food just like there is with alcohol and cigarettes."
She is now pursuing her undergraduate degree full-time, with plans to pursue a master's degree in Human Health after she graduates this June. Outside of class she loves to play tennis ("I joke classes interfere with my tennis time"). In the kitchen, she's most confident in Cuban dishes after working for some time at a Cuban restaurant. Teaching nutrition in the home is one of her biggest interests, and she hopes to bring that family focus to her future career in the field. Certified in both Crossfit and personal training, Cozad hopes to open her own practice to optimize human health. She will work with individuals and families, focusing on nutrition to improve their overall health.
She says, "Nutrition will always be my first love."
LEARN MORE:
Faces of LIFE is a story campaign that showcases members of the dynamic LIFE community, including faculty/staff, students, alumni and health science professionals. Interested in being featured or nominating a candidate? E-mail LIFENews@LIFE.edu. Read more Faces of LIFE stories.