Faces of LIFE: Mickey Parsons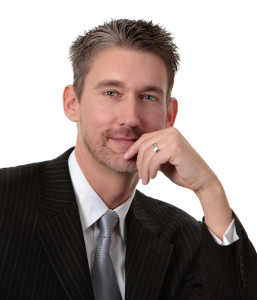 Mickey Parsons
The Catalyst of Coaching
Assistant Professor of Coaching Psychology
March 2015
Where does a CEO turn when they have doubts, fears or questions to voice? They go to Mickey Parsons, assistant professor of Coaching Psychology here at Life University (LIFE) and owner of The Workplace Coach. Parsons' specialties include leadership development, executive mentoring and career management; he is the confidante of high-level management in need of trusted counsel.
"If you go to your best friend or someone in the company and you talk about your fears and your anxieties, maybe a potential downturn in the company – it's always going to get out," says Parsons. "Where do you go to share what is on your heart and soul – confidentially? You probably go to a coach."
What exactly does executive coaching entail? The International Coaching Federation (ICF) defines coaching as collaborative conversations that accelerate personal and professional growth. "I tell people that coaching is not a magic bullet; it's not a pill you take and it miraculously fixes everything," says Parsons. "I like to use the word 'catalyst.' I think coaches really catalyze situations for people. We help take their dreams, their aspirations, their goals off the backburner and we push them to the forefront."
Parsons referred to an example from his coaching career, of a couple who had started their own tech company. They explained to Parsons that they were unhappy running their business and were planning to fold their company. They hoped he could work with them to figure out what to do next. He says, "After a few sessions I said, 'You know, I don't think you're miserable. In fact, I think you love your company, and you're simply playing the wrong roles … roles that do not honor your strengths or values. What do you think about that?'"
Parsons had the couple go home and separately answer the question: "If you could do anything in your business, what would it be?" With this permission to dream in a new direction, they came back with the knowledge that the wife wanted to oversee marketing, tapping into her creativity, and the husband wanted to oversee business development, closing deals and traveling. They made significant changes within their company's structure, and within months they loved what they were doing.
"And nine or 10 years later, they called me and said, 'Okay, we're ready for a new challenge,'" says Parsons. "They said they had decided to sell the company and take two years to sail around the world with their son. And they did; they actually took four years and sailed around the world as a family, following a profitable employee buy-out of their company!"
Not too long ago he got another call from the couple: "Okay. What's next?" Parsons says, "They've had this tremendous life. They use coaching because every time you get to a horizon, you see new opportunities."
Parsons coaches executives through each new opportunity. Throughout his career, he's noticed that regardless of his job, his work gravitates toward two major elements: people development and business development. Whether he's worked as a licensed counselor, a director of business development or as an executive director of a chamber of commerce, he's always thrived in business and client-oriented environments that allow him to apply psychological principles.
These dynamic people skills weren't necessarily part of Parsons' original path of study in undergraduate: pre-med. "I was a total biology nut. I was the kid who at five years old asked for a chemistry set for my birthday," he recalls. "I was doing experiments and driving my parents crazy." He pursued medicine until his junior year until he finally realized – in the midst of organic chemistry and endless lab work – that this career wasn't for him.
Throughout college he'd maintained a part-time job as a tech at a mental health hospital, thinking it would be good experience and better than waiting tables; this part-time job drew him into the field of psychology, helping him recognize that many of his favorite classes were psychology-related. According to Parsons, the science of psychology serves as the underpinning of modern coaching. "Understanding the behavior and the theoretical basis of psychology has definitely helped me be a more agile and effective coach," he says.
After working at several businesses, he spoke to a class at LIFE about the business of coaching and began working here as an assistant professor several years later. He loves his colleagues in the Psychology Department and LIFE's small-campus feel. "Here you can literally go sit down with President Riekeman or Dr. Scott and have a meaningful conversation, and they would listen to your ideas," he says. "Dr. Samples has also created a culture where you feel that she has your back and you have her ear. I know the University is poised to grow, but I think we'll keep that small hometown feel that makes this a super place to work and to make a difference."
Besides teaching, he is working on his doctoral dissertation, a qualitative study of the impact of positive psychology coaching on mid-life executives. When he graduates, he plans to celebrate by taking a trip to the Mediterranean.
Parsons also remains active in the coaching industry, coaching at his company, The Workplace Coach. "I think that's one of the many things that make the coaching psychology programs at LIFE strong – Dr. Shook, Dr. Collier and myself are 'walking the talk' and working to stay at the forefront of this emerging profession," he says. "In addition to teaching, we are actively involved in the coaching community, coaching research and we each maintain a full client caseload. This allows us to provide solid education, practical advice and real-world application of knowledge for our students, whether they are pursuing a coaching certificate or an AS, BS or MS degree with a concentration in coaching psychology."
Faces of LIFE is a story campaign that showcases members of the dynamic LIFE community, including faculty/staff, students, alumni and health science professionals. Interested in being featured or nominating a candidate? E-mail LIFENews@LIFE.edu. Read more Faces of LIFE stories.