Pre-Finals Week Goat Yoga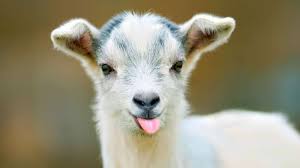 Finals goat you feeling baaaad? Take the widely-known, stress-reducing and mind-body connecting benefits of yoga with the silliness and unpredictability of hanging out with goats.
When? Friday, March 15
Times? 12:30 p.m. & 2:30 p.m
Where? LIFE Village Retreat Lawn
Email Kendall.Gross@LIFE.edu to secure your spot!