Staff Appreciation Event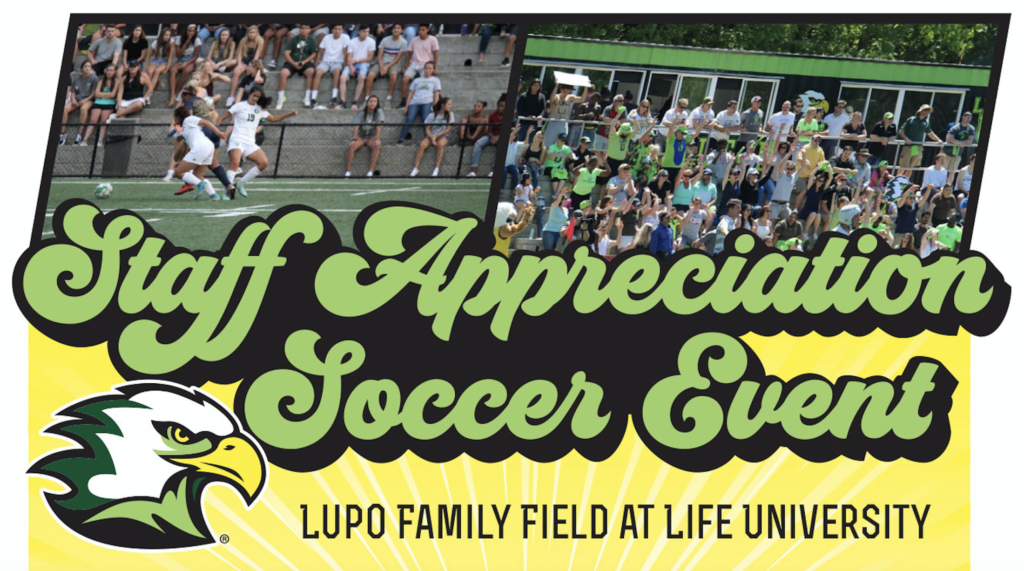 When? Sunday, October 27 from 1:00 p.m. & 3:00 p.m.
Join us for a Soccer double-header with the Life U Women's Soccer and Men's Soccer squads facing off with Cumberland University (Tenn.) at 1:00 p.m. and 3:00 p.m., respectively.
Staff and their families get in for free.
There will be a free meal at the concession stand for the first 50 people.
Free face painting will be available for kids.
Kids can take their picture with our Running Eagles mascot.
Kids can walk onto the field with the players before the game. (Meet behind the bench before each game at 12:50 p.m. and 2:50 p.m.)
For those kids walking out with the team prior to the game(s), Life U spirit scarves will be provided.