Faces of LIFE: Bonnie Nicholson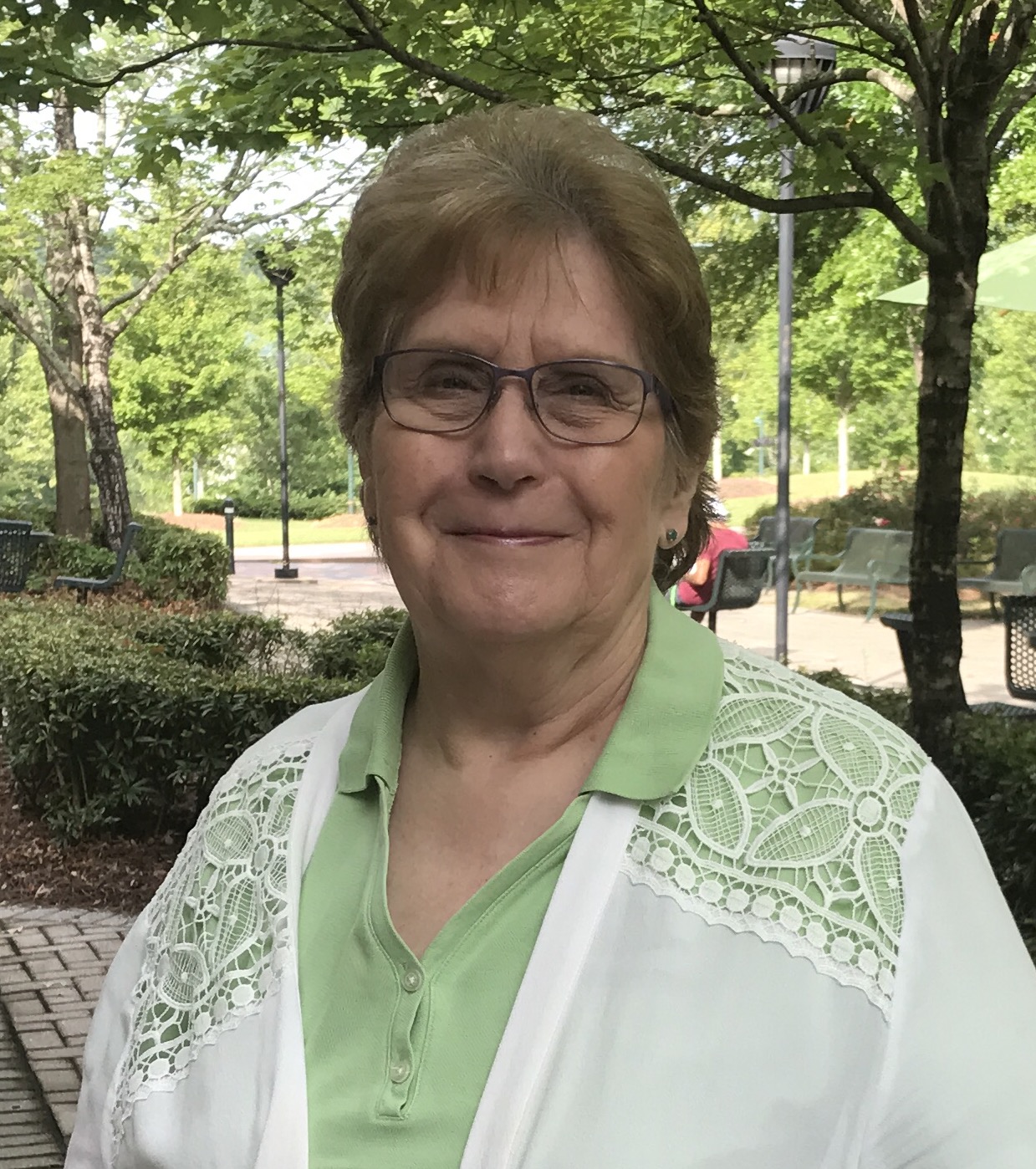 Bonnie Nicholson
From Patient to Staff – A True Believer
Staff: Enrollment Services Data Entry Specialist
August 2017
"My first experience with Life University was in the summer of 1984 as a chiropractic patient in the Outpatient Clinic," Bonnie Nicholson, Data Entry Specialist in Enrollment Services, remembers fondly. Originally, since Nicholson was not familiar with Chiropractic, she was skeptical – a feeling that remained until a chance encounter with a LIFE student clinician at the health club at which she was a member.
"On the day that I met Rockford McCord, I was in a lot of pain on my right side from hip to foot. Rock explained a little about Chiropractic and gave me his card. It took him quite some time to convince me that I needed to give chiropractic care a chance."
Nicholson did, and after two years of treatment, she was so impressed with the quality of care and friendly atmosphere at the clinic, she decided that she also wanted to work there and be a part of the incredible experience. When she first joined LIFE in November 1986, she served in the Outpatient Clinic in several positions, including the front counter, records department and as insurance clerk.
After working at LIFE for about two and half years, Nicholson decided that she wanted to take her passion for Chiropractic to a doctor's office where she could help patients in another setting. With a couple years of experience working with doctors at their practices, she wanted to return to LIFE where she felt her true calling lie – in helping students with their education.
Nicholson says, "I worked in the Registrar's Office for about ten years. In the last couple of years there, unfortunately, the University went through a rough patch with accreditation, and I made it all the way up to the fifth wave of layoffs from the University."
After a protracted period without work, Nicholson found a job at Ridgeview Institute, but ended up only working for about six weeks. One day, she received a call asking her to come back to LIFE. While she enjoyed helping people in her new position, she knew that her philosophy did not align well with her employer. "While I was there, there were a lot of children on medication, and I wasn't used to that since the atmosphere and philosophy at LIFE is so different. I was very happy to be able to come back to where I belonged."
When she gladly came back to LIFE, she joined New Student Development – now called Enrollment Services – and after serving there for a little more than thirteen years, and a cumulative total of twenty-five years at LIFE, Nicholson has made the difficult decision to retire.
Nicholson says that she will miss her daily interactions with LIFE students. "I like helping them. I particularly like seeing them learn and hope that I am a part of that process by making their LIFE experience a little more pleasant. Their studies can make them become stressed at times, so if I can help lift their burdens even a little bit, then it gives meaning to my life."
About her retirement, Nicholson says that she has a number of things around the house that she would like to accomplish, now that she has the time. She says that she is also committed to getting out early each morning to take a nice long walk and just enjoy her daily adventures.
Another item on her retirement agenda is continued chiropractic care. "I have continued to be adjusted here ever since I started care at LIFE in 1984. I know when I need my adjustments, and I get them. I don't know what I'd do without my adjustments, and I'm going to continue them – it's kept me going! I love the whole concept of it and truly believe in it."
A true inspiration for all of us at Life University, Bonnie leaves us with this message, "I know that LIFE will continue to focus on what's best for the students – providing them with their best chiropractic education."

LEARN MORE:
Faces of LIFE is a story campaign that showcases members of the dynamic LIFE community, including faculty/staff, students, alumni and health science professionals. Interested in being featured or nominating a candidate? E-mail LIFENews@LIFE.edu. Read more Faces of LIFE stories.