Faces of LIFE: Dr. Jill Bradshaw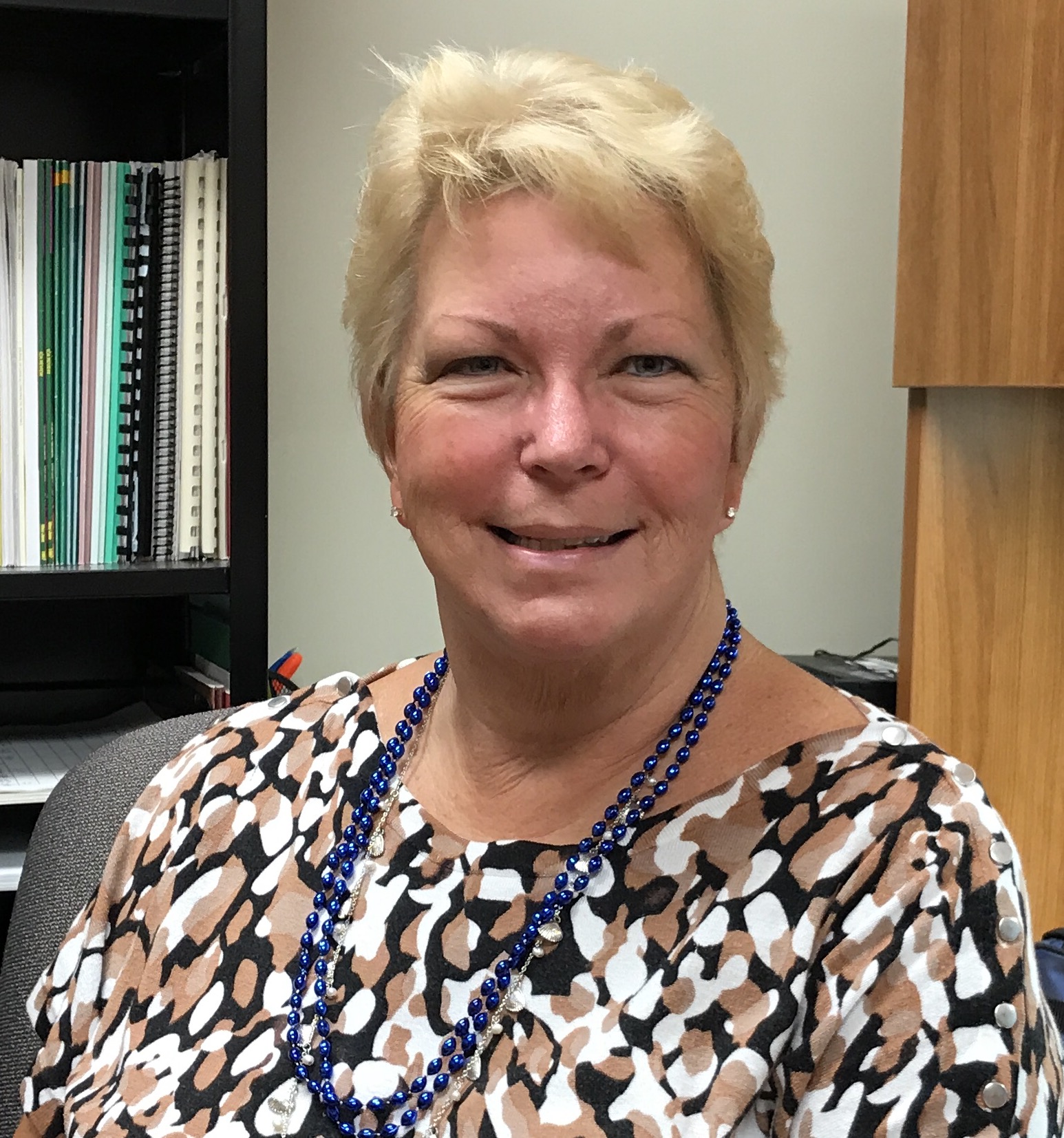 Dr. Jill Bradshaw
Dedicated to Keeping Chiropractic Pure
Faculty: Clinical Sciences
July 2017
After teaching at Life University since 1986, Dr. Jill Bradshaw, Associate Professor of Radiology, gave her last lecture on June 8, 2017. As she has done for many years, in that lecture, she tells stories about patients who have impacted her life to illustrate for her students their need to see the end result of their classes, finals and grades. She points out that there will be a day for every one of them when they will stand in front of a patient, and he or she may ask, "How can Chiropractic help me?" She notes that when faced with this question, she wants them to be truly prepared.
Bradshaw says, "And today was my last end-of-quarter speech ever, so it was very special to me. Other faculty members and even students who I taught in previous quarters showed up. That's an honor that I don't take lightly." She takes Chiropractic, her classes and her responsibility to both very seriously, and says, "I was told this morning that I have a certain kind of principled philosophy about Chiropractic. It may not cure a disease, but can it help someone through that process? Absolutely."
As she puts it, "I am of an older generation. There are very few of us left. I'm afraid that people these days are selling out for things that are not Chiropractic related. It's sad to watch the profession journey so far away from the founding principles of Chiropractic and from LIFE. I wish that we could keep it pure."
Originally, Bradshaw began her education in sociology, but soon realized that it was not at all interesting to her. It was around this time that her brother was coming out of the Navy after serving in the Vietnam War, and a local chiropractor who knew them both suggested that he consider Chiropractic as his profession. Bradshaw found it intriguing as well, so she also encouraged him to become a chiropractor.
"I thought it was such a great idea for him, but in a 'brotherly love' conversation that we had about it, he told me that if I liked it so much, then I should do it. So, the more I thought about it, the more I decided that I would! I'm from the North Carolina backwoods, and the more that I said that I wanted to do it, the more people told me that I couldn't. That just made me even more determined."
Bradshaw soon left North Carolina in her Dodge Dart pulling a U-Haul trailer behind and headed to Palmer College of Chiropractic in Davenport, Iowa. And it was there that she also started a long and successful partnership – she fell in love with a fellow chiropractor, Dr. John D. Grostic. They got married and stayed in the area for about three years before deciding to move to Orlando, Florida where they even practiced together in the same office.
She says, "We were very different personality types, so it actually worked out well for us. I'm more of a people person and he was more of the analytical type, so where he lacked, I stepped in, and where I lacked, he stepped."
But something about that time in Florida did not work perfectly well, so, after practicing there for three years, Bradshaw's husband decided that he wanted to teach again. "He loved teaching so much, and I took him away from it to go into practice," Bradshaw explains.
"So, John came to LIFE, and I stayed in Florida to run the practice. However, I discovered fairly quickly that a commuter marriage really wasn't that much fun, so kicking and screaming, I came here too." When Bradshaw arrived, she also started teaching and through the years has taught many different courses: clinic entrance, clinic exit, body survey, x-ray positioning, Grostic Technique and normal radiology.
Bradshaw notes that there are about thirty to forty different chiropractic techniques being taught in schools today. One that she is most proud of, and a firm believer in, is the Grostic Technique. Her husband's father, John F. Grostic, developed the technique, and when she first came to LIFE, she also taught it. She says, however, "When John died, it was decided that only parts of the technique would be taught, and since I was not comfortable with that, I started teaching normal radiology instead."
About the switch, she adds, "I love it! I have taken that course and made it mine and have loved every minute of it. The best thing that probably ever happened to me here was to be put into it. I've been teaching it for twenty-one years now, so I certainly found my niche."
Over her thirty-one years at LIFE, Bradshaw has seen a lot of changes, but as she puts it, "One thing that hasn't really changed is that the students all seem to have the same goals now as they did thirty years ago. So, I tell them to practice until they can't get it wrong so that they can reach those goals."
She also says that another one of the best things she has done at LIFE is becoming the Pierce Club's faculty advisor. She attended every week, and it turned out to be a tremendous joy for her to see students who are eager to work on perfecting their technique. She adds, "I told them at our last meeting that I believe I got more out of it than they got out of me. It was so good to see people engaged and enthusiastic about practicing and getting better at their profession."
It is not surprising that Bradshaw feels so strongly about her students' progress, as she has a very deep connection with Chiropractic. She says, "I see Chiropractic as a tremendous gift that, when done correctly, can change people's lives. By changing even one person's life, you can have a ripple effect on their community and the world, one person at a time."
Bradshaw says that she didn't truly understand the deep impact it can have until after her husband died. She went through a very rough time and suffered from deep depression as a result. She did, however, decide to turn to something that she knew could make a difference – Chiropractic. "It helped pull me out of the depression and survive. I didn't realize that an adjustment could have that kind of an effect on someone. The interaction, the human touch, the power of the nervous system to respond to the correct adjustment – I think it all comes together for such a positive result."
Now that Bradshaw has made the decision to retire, she said that she already has five trips planned. She wants to end up on a beach somewhere one day, so she is going to take plenty of time to figure out exactly which one suits her best. She adds, "I also have a Las Vegas trip and a trip with my older brother planned. I've got lots of things happening, and I'm so excited that I can hardly stand it!"
As Bradshaw reflects on her career at LIFE, she says, "I think that when you step back and look at LIFE, there are some absolutely wonderful folks who work here. Some have been here a really long time and some are new to LIFE, but they all make it a very special place."
LIFE, however, will soon be less one very special and dedicated individual, and we wish you well on your continuing journey.

LEARN MORE:
Faces of LIFE is a story campaign that showcases members of the dynamic LIFE community, including faculty/staff, students, alumni and health science professionals. Interested in being featured or nominating a candidate? E-mail LIFENews@LIFE.edu. Read more Faces of LIFE stories.