Faces of LIFE: Dr. Karen Numeroff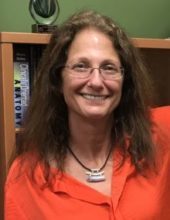 Dr. Karen Numeroff
Putting the Pieces Together
Staff: Chiropractic Alternative Admissions Track Success Coordinator
July 2017
It is not always easy to speak candidly about yourself, but Dr. Karen Numeroff did just that so that she could share with us the valuable work that she does here at Life University.
As the Alternative Admissions Track (AAT) Success Coordinator for LIFE's College of Chiropractic, Numeroff works with those students who are admitted to the College through the alternative track instead of regular admissions. They may have either not completed all of their prerequisite coursework, or they may have a slightly lower GPA (between 2.75 and 2.9) than required for admission. Not to be overlooked, these students are given admission, and Numeroff then becomes a mentor to them, helping with their scheduling, providing academic support, answering their questions and generally guiding them to academic success at LIFE.
Numeroff explains, "It is my responsibility to track them while they're in school, make sure that they have all of the resources they need to succeed and to basically be their advisor all the way through the program. I'll contact them throughout the quarter if I see that they're struggling, but they also know that they are always welcome to visit me if they're having difficulty with any classes."
It is at that point that Numeroff reviews with the student what they can do to make a positive impact on their grade. She goes over different learning styles and the different ways of studying the material, time management. She, perhaps, may recommend an academic workshop or a referral to LIFE's Supplemental Instruction Program.
Currently, while there are about 330 students on the alternative track, Numeroff typically meets with about 150 students every quarter – some weekly, some bi-weekly and some whenever they may need guidance. She says, "While I don't always have interactions with all of them, but I do still monitor everyone just to make sure all is well."
Numeroff is a Doctor of Chiropractic herself who also graduated from LIFE in 1991 and went into practice before returning to LIFE as a faculty member. Her career here has progressed from teaching labs and lectures in several clinical sciences courses to helping in the development of the Clinical Education Track (CLET) to overseeing LIFE's OSCEs and then CARP. Numeroff has also participated in NBCE Test Writing Committees for Part II, III, and IV and is a member of the CCE Academy of Site Team Visitors.
However, Numeroff's transition to student advisement was not as organic a move for her. When she was eighteen years old, she had a bad car accident and broke several bones, including her left ankle. After years of working with the injury and even having an ankle replacement performed, it was causing her so much pain that she was not sure she could continue working in a capacity that required much walking. She explains, "So when this position became available, I decided to apply. I do love and miss teaching, but it's been a nice change since I'm still working with students, just in a different way."
About her teaching career, she says, "Teaching is fun because you get to help students grow to be great chiropractors, and you see the 'lightbulbs' go off when they get something. They might not understand what they're learning at the time, but you help them put the pieces together and watch them grow into confident, wonderful individuals who have gained a better idea of where they want to go as chiropractors. It's especially fulfilling to see that progress in a student who may have been struggling. I think it's kind of like raising kids. You give them the basic foundation skills and knowledge and let them fly on their own … and when they stop needing your help, you know you've done a good job."
Numeroff further explains that what she means by 'putting the pieces together' is that when students come into the chiropractic program, it gets tough and is easy for them to lose focus on why they are learning what they are learning. So, she likes to help them see how things correlate and "then they start thinking more as chiropractors, rather than just students, and they become individuals that you'd be proud to have as colleagues."
While she is undoubtedly devoted to Chiropractic, it was not Numeroff's first career choice. After her accident at eighteen, she obtained a degree in archeology with a major in physical anthropology and then worked at various archeological sites worldwide. She says, however, that while archeology is something that she loved, it is a lot of very hard, physical work. She had reached a point where she could no longer put more pressure on her injured ankle. When she sought medical relief, she said that her doctors wanted to give her cortisone shots, prescribed the use of a cane and eventually wanted to fuse her ankle – all of which she would not allow them to do. She was not going to just blindly do what the medical doctors said since she felt that there had to be a better way to treat her injury.
Coincidentally, Numeroff was visiting her mother in New York at the time, and she recommended that Numeroff speak with her Chiropractor. After she had gone a few times for adjustments, the doctor then started using an activator on her ankle. She said that she was able to get off of the table with no pain for the first time in a very long time and realized, "I would be happy if I could do that for even just one person because of how it changed my life. So, I immediately switched careers!"
Numeroff adds, "I went from having to have ankle fusion surgery to walking and functioning immediately without any surgery at all. Obviously, Chiropractic makes a lot of sense to me, and I now feel that I was supposed to come to Chiropractic."
With her mind made up, next Numeroff researched schools and narrowed down her choice to just two – one in New York and LIFE – and settled on LIFE because, as she puts it, "it was the philosophy here that made the most sense to me and 'above down, inside out' really spoke to me."
"Given the opportunity to function at one hundred percent, our bodies can do amazing things, and we can live a very healthy life. However, there are so many interferences that if you remove to allow the body to function in the way that it is meant to, then it will do exactly that. But, if you keep putting in interferences like medication that just mask things, then the body gets weaker and weaker. Yes, we may suffer an injury and the brain gets mixed up, but you just get adjusted to make sure that you keep those pathways as clear as possible so that you can heal."
Now, after twenty-three years at LIFE, Numeroff says that she still considers her work here to be a blessing – all due to the students. "To work with these students and guide them to the realization of how much of an impact they'll have on the world is really just so fulfilling."
Numeroff says that when her son was growing up, she used to tell him that at the end of the day, he should look in the mirror and be proud of who he is and what he has accomplished that day with no regrets. She adds, "And you want to treat others how you want to be treated. You simply do out of abundance and be the very best you can be."

LEARN MORE:
Faces of LIFE is a story campaign that showcases members of the dynamic LIFE community, including faculty/staff, students, alumni and health science professionals. Interested in being featured or nominating a candidate? E-mail LIFENews@LIFE.edu. Read more Faces of LIFE stories.