Faces of LIFE: Sue Dudt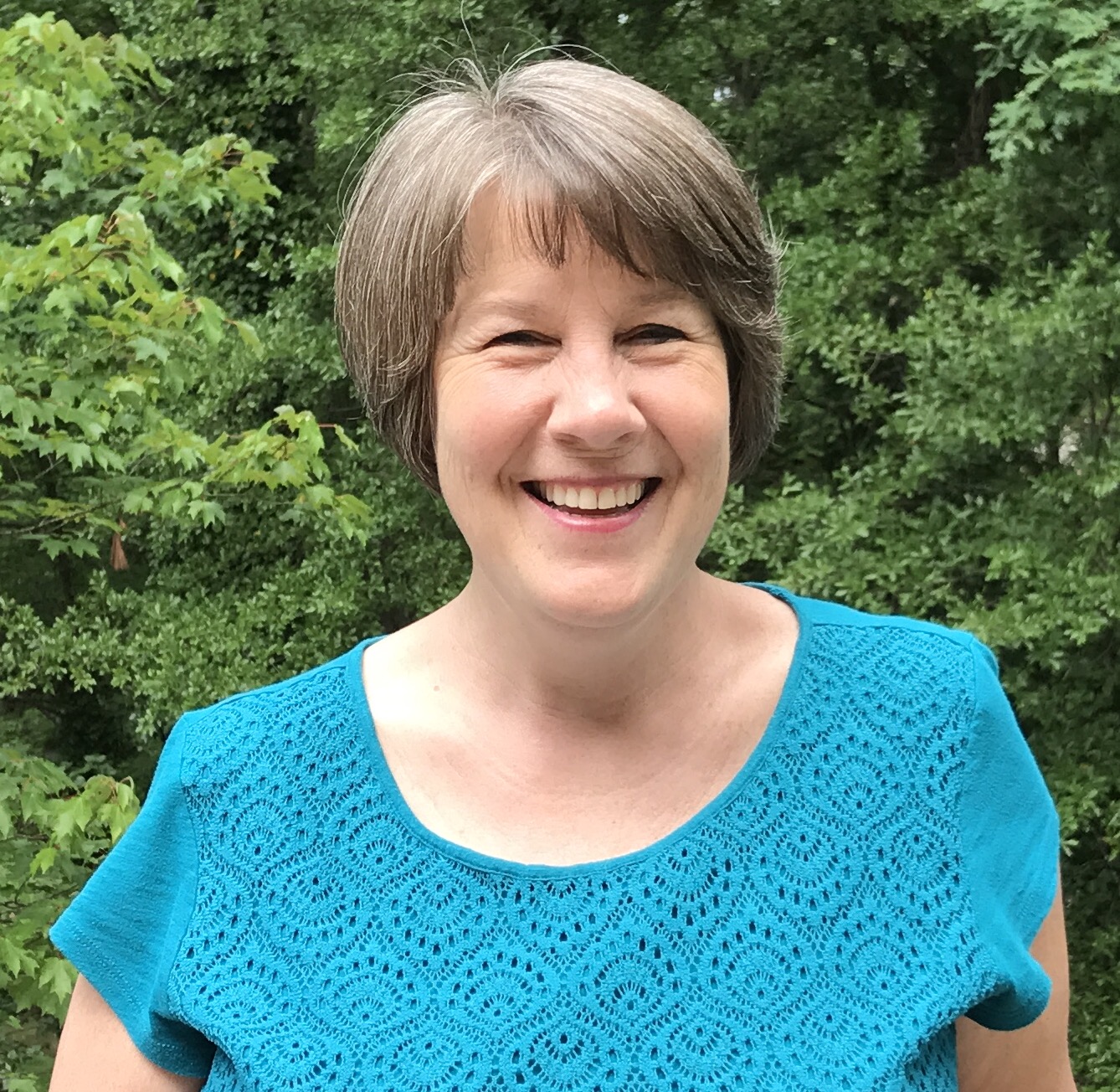 Sue Dudt
She's Worn Many Hats
Staff: Director of Career Services
July 2017
At most universities, the Career Services Department is a cadre of individuals who help link students with career opportunities or graduate schools to further their education. At Life University, Sue Dudt, Director of Career Services, operates her own one-person office.
Dudt says, "My job is essentially to help students get ready for their job search and find means of connecting them with employers." She notes that it takes a bit of psychology to accomplish this and says, "Part of it is intuitive, but I'm also a very 'connecting' person. I find out what someone's goals are, then look at a job description and match the two so that an employer will see a good fit."
Dudt grew up a self-proclaimed 'city girl' in northeast Philadelphia, Pennsylvania, but when she chose a college, she wanted to see grass for a change and decided on Westminster College, a small liberal arts college in New Wilmington, Pennsylvania. "At Westminster, I worked as a Residence Hall Assistant my senior year.  I started out studying psychology and considered biology but soon realized that the sciences are not my strength, nor my passion, so I switched to a Christian Education major, with a Psychology minor."
Dudt's time there truly awakened in her a passion for education, so she decided to pursue a master's degree in College Student Personnel. Coincidentally, it was then that an old friend, and Westminster's former Dean of Students, came back through town, and she met with him to 'pick his brain' about graduate programs and school suggestions.
He told her that when she was ready to apply to a school, she could use him as a reference, and then he continued on with his travels. His next stop was Bowling Green State University in Ohio where he had obtained his master's degree in College Student Personnel. During his trip, he had a tennis date with the program chair who told him that he had a sudden opening for a Residence Hall Director.
"My maiden name is 'Holmes,' and he contacted me and said 'Holmesy, you have to call this guy. You're in, if you want it,' so I immediately applied, and it was amazing – a full ride scholarship that included tuition, room, board and even a small stipend – and in exactly the field that I wanted!"
After Dudt completed her degree, she was then able to combine her two loves – her Christian faith and working in higher education – at her first job back in western Pennsylvania at Washington and Jefferson College where she served as Residence Hall Director, Assistant Director of Career Services and Panhellenic Advisor, while also working with a Christian ministry on campus.
"And while I was there, I met my future husband, Phil. Around the time of our engagement, he interviewed for a job in the Pittsburgh area, but instead, they offered him a position in Atlanta, so we married and then came down here to start our new life. As time passed, we had four kids, I was a full-time mom and even had a few part-time jobs, but nothing in my field. I even questioned whether I'd ever go back into the college setting or not."
Then a few months before Dudt's fourth child turned three years old, she was looking through the newspaper to help her husband find a new opportunity and stumbled upon an interesting position. The only problem was that it was perfect for her, not him. "I saw that position here at LIFE, and it sounded exactly like me, so my husband basically dared me to apply for it … and I was hired!"
Dudt then served in her role until the University had its accreditation problems, at which time she was asked to step into the role of Director of Student Life, as well as to help downsize many campus programs. "I did what was necessary to help the University, and it was a crazy time, but we survived. I knew that we would eventually have to figure out how to grow our attendance back, so I thought about adding things like academic assistance and counseling. And that's why we started planning the Student Success Center."
Dudt then served on a committee with several other faculty and staff to develop the focus for the center. She remembers, "The way that it got its particular vision was that I knew we needed a centralized location that had the components to help ensure student success and retention. Our next step was to hire Dr. Lisa Rubin to head the effort as the Director of the Student Success Center. She and I then worked together to further develop the center."
Dudt also focused on another aspect of University life while working with Dr. Marc Schneider when she started her new role as the first Director of Student Conduct. "I was excited about Student Conduct because we had just rewritten the Student Honor Code, and I was the first person to operationalize it. However, I was also juggling my new position with my other role in Career Services at the same time."
Eventually, when funding came through to split the role into two positions, Dudt was given the choice between the two. "To everyone's great surprise, I chose Student Conduct because I felt like I wanted to make a difference in people's lives who had made a mistake and simply needed some refocusing. And I did that for about six years until I decided to apply for another new position back in Career Services again," and where she continues to this day.
Dudt sees LIFE's philosophy as a complement to her Christian faith. "Lasting Purpose is something that LIFE holds as a core tenet, and I see our students exemplifying that in many ways. You just do it right, do it well and make a difference. And in each of my roles at LIFE, I make sure I am leaving it better than the way I found it."
Something else that Dudt "leaves better than she found it" is a very special place of which she speaks fondly. She explains, "I go to Haiti, the poorest country in the western hemisphere, to work in an orphanage. And over the last few visits, I've watched a brand-new facility go from post holes in the ground to half-built block walls to now a fully finished, functioning home!"
Dudt says that she is quite passionate about her service and wants to make others aware in case they also want to serve. "There are lots of opportunities there or in many other impoverished areas in the world or even here in the U.S. I think it's important that people, and especially our students, have that awareness. They need to expose themselves to those who are not living in abundance like we are and discover how they can serve."

LEARN MORE:
Faces of LIFE is a story campaign that showcases members of the dynamic LIFE community, including faculty/staff, students, alumni and health science professionals. Interested in being featured or nominating a candidate? E-mail LIFENews@LIFE.edu. Read more Faces of LIFE stories.