Faces of LIFE: Ana Cortes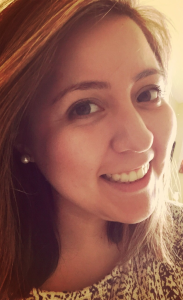 Ana Cortes
The Doctor You Don't Dread
Student: Doctor of Chiropractic; Master of Science in Positive Psychology
May 2015
Ana Cortes didn't fall in love with just one graduate program at Life University (LIFE); she fell in love with two. But leaving her native New York City for the Southern city of Marietta wasn't her original plan. After earning her Bachelor's degree in psychology in Syracuse, New York, Cortes' goals hovered between medical school and psychiatry, or continuing her education in psychology.
Cortes had a superstar mentor in Dr. Mehmet Oz, who teaches at Columbia University and hosts "The Dr. Oz Show." She was interning with Dr. Oz as she pursued graduate school in psychology at New York University, slowly realizing that medical school wasn't for her. "At the end of the day, I feared going to the doctor. Every time I went to the doctor there was going to be bad news," she says. "So I said, you know what, I want to be a doctor where people can go, and you don't get that anxiety going in – that 'chances are I might have x, y and z.'" She hoped to be a doctor patients didn't dread to visit, and that with a naturalistic approach, she could help her patients be preventive in their health care.
"[Dr. Oz and I] had a talk where I wanted more of an alternative healthcare approach," says Cortes. When Dr. Oz invited a chiropractor over to his show for a segment, Cortes sat in the audience and then spoke with the chiropractor briefly. "Out of my own curiosity, I went to his office and became a patient of his and then his colleague's patient," she says.
Though she was a year into her graduate studies in psychology at NYU, Cortes began shadowing her new chiropractor. She knew she eventually wanted to do something with psychology, but something about Chiropractic was calling her. She left NYU and applied to Life University's Doctor of Chiropractic program.
"I got my notification of acceptance within two days," she says, remembering the rapid pace at which her life changed. "I had a week left before I moved down here for orientation. I had no idea what the campus looked like. I had no idea where I was going to be living. And I knew no one." Her parents didn't know she had applied to a school so distant, and Cortes didn't know how exactly to tell them that she was moving out in a few days. She laughs, "I come from a very close family, so where one goes, everyone goes. I basically said, 'I'm telling you it's happening, and then I'm out.'"
Cortes immediately appreciated the on-campus accommodations at LIFE, particularly since when she first moved here she didn't have a car. She lived at the LIFE Village Retreat and utilized the weekend shuttle, the Wellness Center and movies at Lyceum Park. She loves the Georgia weather but hates allergy season.
During her pre-D.C. quarters at LIFE, she went on a mission trip. "I thought 'You know, Chiropractic is just one way of helping people,'" she says of her trip. "But I feel like there's so much that's being neglected. How to reach out to other people, how to connect with them." She wanted to provide more than chiropractic care.
When Cortes heard about the new Master's of Positive Psychology program, her spark for psychology reignited. Three quarters into the D.C. program, she became a dual-enrolled student. She now balances two intensive academic programs and believes her psychology studies in the coaching track will give her that edge she was looking for. "A lot of times you might have a headache, and yes, it could certainly be a subluxation, but I think also a lot of it has to do with our thoughts," she says. "It's in the three T's – thoughts, trauma and toxins. There's a lot of power in our thoughts."
Now splitting her time between studies, Cortes says, "I do find myself focusing more on D.C. With psychology, some of the things come natural to me: focusing on energy, mindfulness. With D.C., it's a little bit more nitty-gritty."
When she's not in class, Cortes tutors Spanish on campus and does some one-on-one coaching. In her free time she loves shopping, going to church, working out and getting coffee. "And bubble tea!" she adds. "Which you should try, in case you haven't."
Graduating with her Master's in Positive Psychology in two quarters and with her Doctor of Chiropractic in 2017, Cortes intends to move back to Syracuse, New York and establish her own practice that will incorporate coaching into the chiropractic analysis. She knows the difficulty of building confidence and strength, and hopes to give her patients a complete foundation of wellness. "Sometimes you create that self-doubt for yourself when you don't perform as well as you could on a test, in class, on lab day, whatever it might be," she says. "You always want to have a base of 'Okay, I can do it.'"
Faces of LIFE is a story campaign that showcases members of the dynamic LIFE community, including faculty/staff, students, alumni and health science professionals. Interested in being featured or nominating a candidate? E-mail LIFENews@LIFE.edu. Read more Faces of LIFE stories.