Faces of LIFE: Ariel Bulmash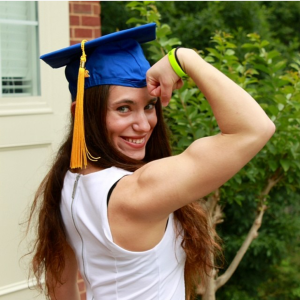 Ariel Bulmash
Strength in Family: Powerlifting & Chiropractic
Student: B.S. Biology
December 2015
Ariel Bulmash, Biology student at Life University (LIFE), found her self-confidence in the gym. Shy and self-conscious growing up, she always felt most at home amongst weights and machines, where her father and brother grew their strength in the sport of powerlifting. She says that one day, while watching her brother lift, something "clicked" – she dropped her ballet classes and began pursuing powerlifting herself. "Through the sport I have learned to trust myself and push my physical, emotional and mental capabilities," she says. "I believe powerlifting has the ability to transform the way a woman views herself. There is something special about knowing you can hold your own in a gym."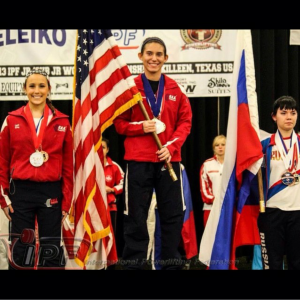 It's now been 10 years since she first picked up that first weight, and Bulmash is an international champion. She can rattle off titles with ease: She's the 2013 57kg IPF World Champion in 18 and under; she holds the bench press world record for the 57kg class from 2013 to 2015; in 2013, she was awarded Georgia Lifter of the Year and PowerliftingHigh.com listed her as the strongest pound-for-pound high school female lifter in the country.
And while she holds an impressive number of state and national records in different weight classes, she's dreaming bigger. She's a lifter in the USAPL/IPF, a drug-free federation that is trying to get powerlifting into the Olympics. "It is a dream of mine to compete in the Olympics," she says. "I would also like to win an Open World Championship. This is the toughest division because it is open to all ages."
Since building up both muscles and self-confidence, Bulmash is also an advocate for inspiring women to try powerlifting. She knows the empowerment of practicing a sport dominated by men. "Not necessarily with the intent to compete, but for the inner strength, happiness, self-confidence and heart it builds," she adds. "There is a self-confidence that develops from within. You make it each day in the gym, and — because of that — it will never be taken away."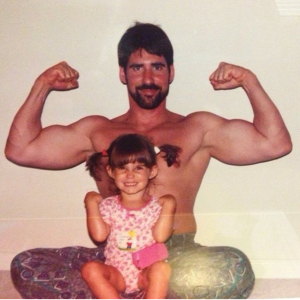 Strength isn't the only activity that ties the Bulmash family together. A multi-generational respect for Chiropractic was also a major foundation in Bulmash's youth. Both Bulmash's father, Nelson Bulmash (LIFE 1991), and aunt, Rebecca Bulmash, are chiropractors and alumni of Life University. "As a little girl I would spend time in my dad's office watching him adjust," Bulmash says. It instilled in her the desire to become a chiropractor from an early age, with the eventual goal of practicing alongside her father.
She enrolled at LIFE in 2014 as a biology major and plans to graduate in spring of 2016. Next, she hopes to pursue graduate school, ideally a PhD program in pharmacognosy. "It's the branch of knowledge concerned with deriving natural substances like those from plants, to prevent and cure diseases," she says. With graduate studies under her belt, she aims to fulfill her lifelong dream of becoming a chiropractor and going into business with her father, helping intertwine powerlifting and Chiropractic.
"It is a wonderful feeling knowing I am continuing something that is so special to my family," Bulmash says. "Both my father and my aunt became chiropractors because of the impact it made on their lives. Now I am doing the same. Words cannot express my excitement!"
LEARN MORE:
Faces of LIFE is a story campaign that showcases members of the dynamic LIFE community, including faculty/staff, students, alumni and health science professionals. Interested in being featured or nominating a candidate? E-mail LIFENews@LIFE.edu. Read more Faces of LIFE stories.