Faces of LIFE: Daniel Kimbley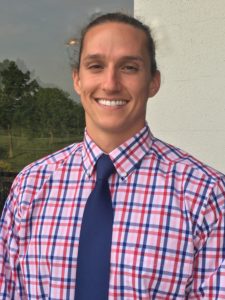 Daniel C. Kimbley
Helping Hands
Student: Doctor of Chiropractic
June 2016
Hailing from the small Indianapolis suburb of Avon, Daniel C. Kimbley tentatively began a pre-law program at Indiana University-Purdue University Indiana before realizing it wasn't a great fit. Exploring other career paths, he decided to put his deep-rooted passion for helping people toward a degree in English education.
"I want to help people and make a difference in people's lives," says Kimbley, who factored this desire into the location of his job after graduation. "I chose the school because it was inner-city, the biggest school in the state. I wanted to go where other teachers didn't want to go, and I wanted to help people."
He worked as a teacher for six years before several twists in his path introduced him to his future wife, and then to a career in Chiropractic. At an event held by a mutual friend, he met his wife, Heather, and they bonded over shared interests. "I was just getting into CrossFit and eating healthy. She was finishing her physical therapy license and was working as a chiropractic assistant (CA)." Heather was learning the philosophy of Chiropractic from the chiropractor she worked for, Life University grad Mike Wasserstrom, D.C., and she urged Kimbley to learn more about the profession.
"After a year I went and met Dr. Wasserstrom. One explanation from the doctor about what Chiropractic was about filled in all the gaps of my personal beliefs," remembers Kimbley. Even back in high school, Kimbley had avoided outside influences to his health, forgoing pain relievers like Advil when he had a headache. The workings of Chiropractic instantly appealed to him, and he converted his method of helping others to enrolling in chiropractic college.
Soon the Kimbleys were married and moving to Marietta. Daniel Kimbley is now in his eighth quarter in Life University's Doctor of Chiropractic program, and Heather works in C-CHOP as a CA. Not only does the couple enjoy breaks on campus together, but they strategize and plan for their future practice. Kimbley says, "It's big for us to have the time to visit places and visit other offices. We can do all those things and grow together."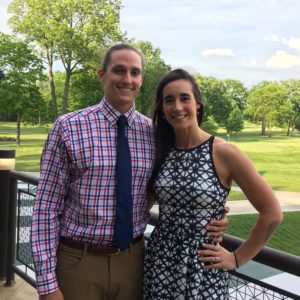 Around campus, Kimbley stays involved, serving as president of Student LIFEforce, treasurer of Family Practice Club, class president and more. His favorite aspect of Life University is its vitalistic philosophy. "That's what sets us apart. There's no confusion about what it is we do or what we believe. Obviously everyone's not going to believe the same things, but Life U has been clear that they believe the body is self-developing, self-maintaining and self-healing, and they're not afraid to say that. They're supporting efforts to wake people up to that, throughout the world."
Part of his scholastic stamina can perhaps be attributed to his passion for CrossFit. Earlybirds might've seen him in the Wellness Center — he and his wife wake up at 4:30 a.m. every day to work out. He equates his training in CrossFit to training for life, challenging himself to push through struggles. "If I can push through it in the gym, then I can survive things outside the gym," he says. One of their other hobbies is being self-proclaimed food snobs, checking out the local, organic food scene. For a night out in Marietta, Kimbley recommends The Butcher The Baker in Marietta Square, which sources from a list of local farms.
Aiming to graduate in March 2018, Kimbley hopes to "graduate, get a license and go," ideally opening up a practice right out of school in a small beach town in Southern California with a "healthy, crunchy, 'granola' community – like the people that we are!" He says, "We want to be the leaders and the epicenter of such a community, a place where people can come for holistic, vitalistic health advice. And for the community to look to us as leaders to help them in a long, happy, healthy life."
LEARN MORE:
Faces of LIFE is a story campaign that showcases members of the dynamic LIFE community, including faculty/staff, students, alumni and health science professionals. Interested in being featured or nominating a candidate? E-mail LIFENews@LIFE.edu. Read more Faces of LIFE stories.