Faces of LIFE: Dayane Silva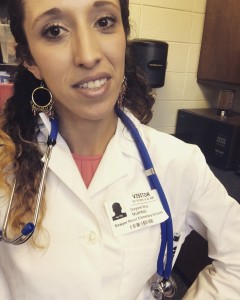 Dayane Silva
Communicating Good Food
Student: B.S. Nutrition
March 2016
For B.S. Nutrition student Dayane Silva, nutrition is linked to athletic performance. Hailing from Goiânia, Brazil, Silva has played sports all her life. When her family moved from Brazil to the United States seeking better opportunities, Silva signed up for soccer and basketball teams – soon, she'd be headed to college on a soccer scholarship, a huge achievement she and her family were excited for.
What to study wasn't clear right away, however. "When I first came here I didn't speak any English," she says. "I was probably about four years old. I took ESOL up until middle school. At home I continued speaking Portuguese, and at school I spoke English, and then I learned Spanish in class."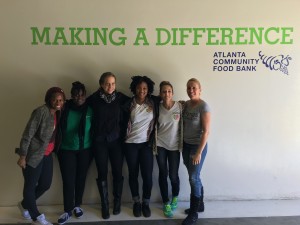 She graduated from Sprayberry High School at age 17, a year ahead due to her education in Brazil, and people told her that with fluency in three languages, she should go into international law. She accepted a soccer scholarship to Gordon College and decided to do just that, because she wasn't sure what else to do. "I was pretty young and had to make a pretty big decision," she recalls. "I was the first person in my family to go to college, and I didn't want to mess that opportunity up."
While playing soccer, Silva got to work with a team dietitian. "When I met her, I was like, 'What is this?'" she says. "I was super excited about it." Silva's Brazilian culture was often in stark contrast to American eating habits — her mom picked fresh herbs from a garden and used certain teas to help aid a cold. "As much as we could, we grew up on a pretty natural way of life," she says.
Soon, Silva was transferring to Life University in 2012 to earn a bachelor degree in Nutrition. She says, "I did more research, found out about Life U. This [University] is perfect for me. I wanted to be somewhere I could commute, and I liked the holistic lifestyle here." She's fostering her passion for nutrition through the lens of athletic improvement. All those years playing sports, she realized how nutrition could've impacted how her team felt and played on the field or the court. She recalls playing basketball, and how team moms would cook big spaghetti dinners so the players could pack in buttery carbs. She laughs, "I had no clue! Now I know."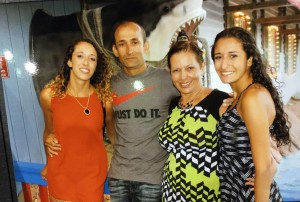 The complexity of the degree itself was also something of a surprise to Silva. "With nutrition, I wasn't too sure what to expect. I read the curriculum, thinking 'this food helps you do this,'" she says. "But there are all these sciences – biochemistry and organic chemistry. It's actually very neat. It's amazing to know the biochemical process of why this vitamin and that mineral works, and not just 'this helps that.' It's not just an assumption; there's science behind it."
She's now the President of the Student Nutrition and Dietetics Association at Life University. The club hosts speakers and volunteers in the community, working at the Atlanta Community Food Bank and local gardens. Silva especially encourages nutrition students to get involved in these service opportunities where they'll receive real-life experience in the community. She says, "A lot of our major is counseling and communication — if you don't know how to interact, people aren't going to want to listen to you."
Silva expects to graduate this summer, and hopes to go on to study physical therapy so she can combine it with nutrition to improve overall athleticism. In her spare time she plays soccer in a women's league, as well as an indoor league, and works on cars. She cooks at home, using her family as guinea pigs to test out healthy recipes like her lasagna with whole wheat pasta and turkey meat. But when it comes to her love of cheese and her favorite food — mac and cheese — she says to occasionally indulge in the original. She laughs, "There's no reason to make mac and cheese healthy — you've just got to have it the way it is."
LEARN MORE:
Faces of LIFE is a story campaign that showcases members of the dynamic LIFE community, including faculty/staff, students, alumni and health science professionals. Interested in being featured or nominating a candidate? E-mail LIFENews@LIFE.edu. Read more Faces of LIFE stories.