Faces of LIFE: Dr. Crystal Jones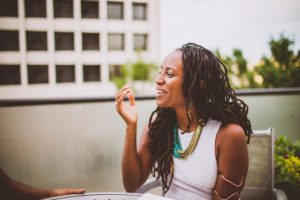 Crystal Jones, D.C.
Intuitive Chiropractic Healer
Alumnus: Doctor of Chiropractic (Class of 2013)
September 2016
Crystal Jones, D.C. has a dynamic email signature: "Intuitive Chiropractic Healer | Lady Boss Strategist." Throughout her career, she's added on skills and experience that diversified her sense of what a wellness practice could look like. From nutrition and Chiropractic to reiki and reflexology, she's built her career on helping people heal and maximize their health.
Growing up with her father in the military, Dr. Jones was instilled with a love of travel, as well as interests in running, learning languages and nutrition. While she didn't have specific career ambitions in mind as a child, she did know that she wanted to travel the world, teaching people how to take care of themselves.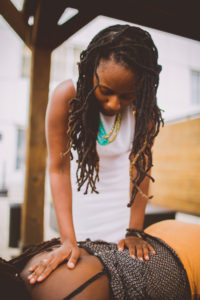 Before coming to Life University, Dr. Jones worked as a nutritionist in a county jail and for the government. While she was happy working with her clients, she didn't feel that she could give them the specialized, comprehensive attention she felt they deserved. "I was really good at creating meal plans because it was a mathematical equation," recalls Dr. Jones. "I found that there was no heart in either one of my jobs, so I knew something had to change. There was no way that I could consider every human the same and follow a food guide pyramid that suggested things that I did not believe in."
She went back to school and became a holistic wellness consultant working for corporations and individuals. She says, "I was absolutely thrilled that I was able to serve people as human beings rather than textbooks." It was around this time that she met a chiropractor at a health fair and learned about chiropractic philosophy. After a few chiropractic adjustments, she made the decision to return to school another time, this time pursuing her Doctor of Chiropractic degree.
"Philosophy was what got me to Life University and honestly the thing that kept me at Life University. As someone who thoroughly enjoys the 'whys' of everything, philosophy was my driving force and what kept me involved," says Dr. Jones. She had a challenging time at Life University, hospitalized twice during the program due to strain on her heart. Though she valued excelling in her studies, she learned to put priority on her health. She adds, "It was also challenging because I had a vision of Chiropractic that was quite different than the typical practice, so I felt alone often. I didn't have a blueprint." Her favorite part of the Doctor of Chiropractic experience were the relationships she made, many of which she continues, as well as getting the opportunity to meet one of her mentors. She graduated in December 2013, earning the distinguished Integrity and Citizenship Award.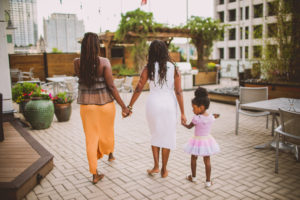 Now she runs her own practice in downtown Atlanta, Heal with Crystal, and she has served internationally on three different continents in a host of countries. She considers running her practice a pure joy. "Using my intuition as a primary guide, my practice serves to hold space for transition — whether that be out of pain, into motherhood or toward understanding the power within," she says. And though she holds many titles and uses many methodologies, she says all her work is "a reflection of healing, clarity and evolutionary personal truth."
For current chiropractic students, she gives the advice she heeded during her time at Life University: "Connect to your heart when you get frustrated. Tests are not meant to challenge you; they are there to help you show others that you are competent. Alter your perspective and watch your life evolve. Most importantly, discover your why and stay connected to the evolution of that."

LEARN MORE:
Faces of LIFE is a story campaign that showcases members of the dynamic LIFE community, including faculty/staff, students, alumni and health science professionals. Interested in being featured or nominating a candidate? E-mail LIFENews@LIFE.edu. Read more Faces of LIFE stories.