Faces of LIFE: Dr. Dawn Barton Cadwallader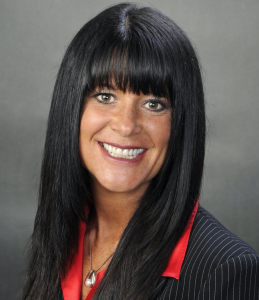 Dawn Barton Cadwallader, D.C.
Battling Concussion & Making an IMPACT
IMPACT Tour Director
March 2016
Dr. Dawn Barton Cadwallader, Life University (LIFE) IMPACT Tour Director, was lounging on a boat over Labor Day weekend 2015 when the boat hit an unexpected wake and Dr. Barton Cadwallader banged her head. "I didn't think anything of it," she says — it was just a bump to the head on an otherwise peaceful vacation with her daughter and family friends. But driving the next day, she didn't feel well. She felt dizzy and foggy-headed and, for the next two days, she found herself vomiting and feeling unbalanced.
When she arrived back at Life University, Dr. Barton Cadwallader went to the place she hoped would have the answers: LIFE's own NeuroLIFE Institute (NLI). Within minutes, the doctors determined she was exhibiting signs of concussion. She was relieved to know what was happening to her, but now had to overcome the symptoms; though Dr. Barton Cadwallader has done competitive bodybuilding, she's never been involved in high-impact sports known for concussion, so this was an entirely new experience. For the next few months, she did not feel like herself, constantly overcompensating to feel "normal" at work and at home. She would go to bed at 7 or 8 at night because she was afraid she wouldn't be "on" the next day for meetings. Driving made her nervous, and often she would walk into the NeuroLIFE Institute and not even be able to write.
"If there is one thing I can tell people that have someone in their life with concussion, is that there were times I wished I could write 'concussion' on my forehead," she says. "People who have concussions look normal. Asking for help is very difficult for me, and I'd tell people 'I need help' and they wouldn't understand because I looked fine. But inside, you feel like you're dying."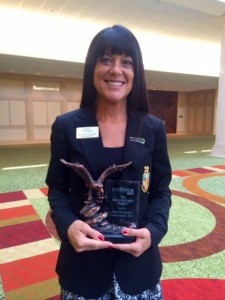 To recover Dr. Barton Cadwallader's health, the team at the NeuroLIFE Institute began an immediate care plan, addressing not only the immediacy of the concussion but also stress symptoms she had been experiencing for years. They worked to essentially rewire her neurology, making connections between brain and body so she could begin functioning at optimal levels. "I really feel like they cheered for me and made sure I knew I was going to be okay and that I wasn't crazy," she says. In early January 2016, she woke up and, for the first time in months, felt like herself again.
"I think people have the misconception that concussions only happen to athletes," says Dr. Barton Cadwallader. "But think about your average person. Just think about the amount of times you open up a cupboard door and bang your head." The doctors at the NLI run baseline tests, evaluations that measure reaction time, memory, mental processing and overall function of the brain. They advise everyone to have a baseline test to measure neurological function, as well as to have a "baseline" to compare to after any subsequent head injuries. After experiencing concussion herself, Dr. Barton Cadwallader highly recommends getting a baseline test.
She's thrilled to be past her concussion, especially since her work requires her to travel, speak in public and socialize with large prospective student groups — all things she can confidently do again. As part of the Life University administration, Dr. Barton Cadwallader works to make an impact — it's part of her job title as well as part of her job. She's a Life University alumna and has been an active LIFEforce doctor since 2009, so joining the LIFE team in January 2015 was a perfect fit. "I felt I was stepping into family," she says.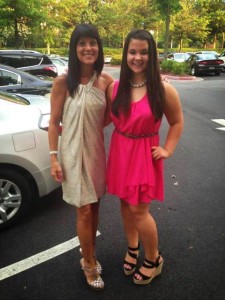 Dr. Barton Cadwallader visits high school and college organizations and speaks with prospective students about what it's like to be a business owner, her personal experiences practicing Chiropractic, and Life University's vitalistic philosophy and diverse academic programs. "But mostly I speak about making an impact on the world and how it's not about making a lot of money to be seen as a successful person. Success really lies in the legacy that you leave," she says. She loves that her job revolves around building relationships and raising awareness for the University.
In her free time, Dr. Barton Cadwallader loves going fishing with her daughter, Sophie, who is currently an undergraduate student at LIFE. She has two dogs, Gabby and Winnie, who she says were actually a huge part of her maintaining optimism during her concussion symptoms — she knew she had to get up in the morning and walk them, which helped her get out of bed and face each day.
This spring she will tell the story of her concussion in front of an audience as a speaker at the NeuroLIFE Institute's Concussion Awareness and Prevention Summit on May 14. The Summit will offer free baseline testing for all, and she encourages everyone to get checked. Says Dr. Barton Cadwallader, "So many of us are going around in life not functioning at 100 percent."
LEARN MORE:
Faces of LIFE is a story campaign that showcases members of the dynamic LIFE community, including faculty/staff, students, alumni and health science professionals. Interested in being featured or nominating a candidate? E-mail LIFENews@LIFE.edu. Read more Faces of LIFE stories.