Faces of LIFE: Dr. Denise Pickett-Bernard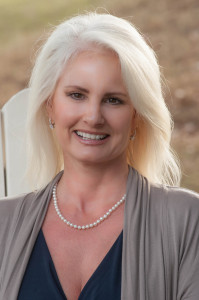 Denise Pickett-Bernard, PhD, RDN, LDN
Creating the New Bachelor of Science in Culinary Nutrition Program
Associate Professor of Culinary Nutrition
February 2016
In 2015, Public Health Online included Life University (LIFE) in its list of "Best of 2015: Top Nutrition Degree Programs." This year, LIFE adds a vibrant new program that will cater to students interested in the artistry of food as well as nutritional science. The Bachelor of Science in Culinary Nutrition* is slated to debut this fall, adding another facet to an already robust department.
Associate professor Dr. Denise Pickett-Bernard is developing the program. "Culinary Nutrition is an exciting interdisciplinary research-based field with biochemical underpinnings that form a framework on which creative culinary professionals hang their artfully designed recipes," she says. She believes this new degree strikes a unique balance between creative cooking and scientific knowledge, producing skilled graduates ready for a variety of food industry careers. Graduates can consider career paths such as food industry product development, food writing, personal chef or spa chef, food industry entrepreneurship, culinary nutrition consulting in the menu development private industry, and much more.
Dr. Pickett-Bernard enjoys that balance herself. "I was drawn to nutrition because I was a food person, and I wanted the food I was eating to be optimally nourishing and healthy," she says. She originally studied engineering in undergraduate before sensing she wasn't in the right field. Knowing she needed to redirect her focus, she looked to her job working in a restaurant and decided to go to culinary school. Soon, she received an associate degree from the Culinary Institute of America before returning to school to complete her bachelor's degree, this time around in Food Service Management from Johnson Wales University.
Though her career had turned toward the food industry, her personal beliefs differed from her jobs working as a chef and in restaurant management. "One of the common themes wherever I was working was that I was really into health and fitness for myself," she says. "So I wouldn't eat the food we offered on the menu, or I was critical of it because I didn't think it was healthy or I knew it could have been prepared differently."
Already considering returning to school for an M.B.A., Dr. Pickett-Bernard was asked by a friend, "If you could do anything, what would you do?" She knew her answer — she wanted to study nutrition. This realization in place, she went on to earn a master's in food science and nutrition from the University of Rhode Island, complete her dietetic internship at Miriam Hospital in Rhode Island to become a registered dietitian, and then earn a Ph.D. in Leadership and Education from Barry University in Miami.
"When I come to Nutrition, it's from the food standpoint," she says. "When food is healthy, I believe it should taste good. People should enjoy eating it. People enjoy eating food — I don't think tasty food and healthy food should be mutually exclusive!"
Having worked at Life University as adjunct faculty for four years and now coming on full-time to coordinate the B.S. in Culinary Nutrition program, Dr. Pickett-Bernard has seen how LIFE's Nutrition Department is unique. She says, "Because this institution is so wellness- and health-focused, there is a vibrancy and energy around the campus that you do not feel at other universities."
She also has seen that the nutrition field attracts students from all walks of life. "People are drawn to nutrition versus other medical careers because people eat," she laughs. "Everybody eats every day, multiple times per day." For LIFE's diverse student body, many students have experienced effects of food that have been harmful or healing, from disease to weight loss. And while their reasons for studying nutrition may vary, they all hope to impact their communities when they graduate, creating awareness of how healthy, nutritious food can impact overall wellness.
Now students looking to study nutrition and dietetics will have another undergraduate option here at Life University. "With the new Culinary Nutrition program, students will be very uniquely prepared: they'll have the strong nutrition background but also the culinary skills," says Dr. Pickett-Bernard. "They'll be looking at using food for healing diseases and food science, as well as build a strong marketing and business background. They can take these principles and use them in a lot of different areas."
LEARN MORE:
* Pending approval from the Southern Association of Colleges and Schools Commission on Colleges (SACSCOC) the B.S. in Culinary Nutrition is slated to begin enrolling fall 2016.
Faces of LIFE is a story campaign that showcases members of the dynamic LIFE community, including faculty/staff, students, alumni and health science professionals. Interested in being featured or nominating a candidate? E-mail LIFENews@LIFE.edu. Read more Faces of LIFE stories.