Faces of LIFE: Dr. Nico Staples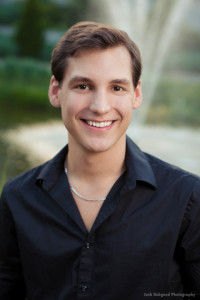 Dr. Nico Staples
Who You Really Are
Alumnus: Doctor of Chiropractic, Class of 2014
September 2015
Dr. Nico Staples, 2014 Life University (LIFE) chiropractic alumnus, didn't have a typical childhood. Growing up in Chicago, Illinois and Madison, Wisconsin, he was plagued by a series of health issues – an incessant migraine, recurring cases of pneumonia, bronchitis and mononucleosis. Dr. Staples found himself visiting the hospital about twice a month. "I was passed around to different doctors," he remembers. "I was never given any hope, never given any answers." At eight years old he was taken out of all sports and activities.
For the next decade, his life was marked by ailments and subsequent depression. Cooking became a bright spot and something he would pursue in college; during a careful, limited childhood, the kitchen had become a place of refuge. However, he was still racked with headaches and back pain year after year, these ailments seemingly incurable after visiting a carousel of doctors. By 18, Dr. Staples had attempted suicide several times, feeling life was no longer worth bearing.
One day a neighbor made an innocuous recommendation to Dr. Staples' mother: why didn't he try visiting a chiropractor? The Staples didn't know much about Chiropractic, but Dr. Staples made an appointment to visit yet another doctor. When he visited Dr. Jennifer Kauffman, he wasn't sure what to expect, and he listened carefully as she explained the healing power of the body once interferences are removed.
"At first I didn't know what to think," Dr. Staples says of his decision to sign up for care. "Then I got my first adjustment and three hours later, my migraine I'd had for pretty much 10 years straight went away… After a month of care, my depression, anxiety and back pain were gone. I haven't been to a hospital since or taken medication since November of 2008."
He was a convert. Dr. Kauffman hired him on as an office manager, and he began witnessing the goals and daily life of her chiropractic practice. Dr. Kauffman hosted health-minded recipe nights and "shop with the doc" grocery trips; she held open exercise classes where her clients could walk in and work out with her. Dr. Staples began following these routines and changing his own habits. Over six months he lost 55 pounds. "She absolutely transformed my entire life," he says. "I finally became the person I was. We all know that when you're in pain, you're not really who you are."
After a lifetime of limited physical exertion, he found himself climbing the Manitou Incline in Colorado with a group including Dr. Kauffman. The Incline is a mile long, climbing 2,000 vertical feet in a near straight-up hike; it's frequented by runners and Olympic athletes, people looking for an extreme hike. "The whole time everyone's lying to me about where the top is," he remembers. He was about to quit when he reached the top. He equates the experience with his decision to start chiropractic school — something he'd put off, thinking he wasn't ready for it. "It was this incredible experience of realizing that I can do more than I think I can," he says.
When Dr. Kauffman, a Logan graduate, and every chiropractor he spoke to pointed him toward Life University, Dr. Staples made the difficult choice of leaving his close-knit Italian family and moving to Atlanta. He drove down with a friend in culinary school to take a tour of the campus, and the second they pulled up, they both announced, "We're coming here." They'd found their next adventure.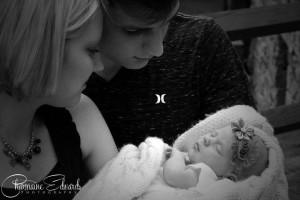 Dr. Staples already had a lot of credits completed before enrolling at Life University – he'd taken college classes in high school, and earned an associate's degree at a year-round university. In 2010, he dual-enrolled in the D.C. program and the bachelor's in Biology at age 20. When it became difficult to schedule bachelor's classes around the later quarters of the D.C. program, he transferred his undergraduate credits to Excelsior College online to finish his bachelor's there. In four years, he graduated LIFE as a chiropractor in 2014.
"The best part is that a lot of people go through college, and they're trying to figure out what they want to do," he says, "but usually that slows them down and they take a lot of time taking random classes. If you can get those general credits done in high school, you can start experiencing things in regards to your interests and decide a lot faster what you want to do. For me that was great."
Post-graduation, Dr. Staples is still in Georgia – he's partnered with 100% Chiropractic to open his own practice in Kennesaw. His wife, Hannah, is currently in chiropractic school at LIFE as well, and he hopes to run a family practice together when she graduates. Both are involved in their church, Passion City Church, and are happy to be immersed in the LIFE community — growing these roots makes Georgia a welcome home. Both of the Staples have served as student ambassadors during their time as students, and currently Dr. Staples is the Georgia state representative for Life University as well as a LIFEforce 1000 doctor.
Through his LIFEforce training, Dr. Staples realized he has a passion for teaching, and hopes that he will eventually end up teaching. He says, "I wouldn't teach at any other school but LIFE."
Faces of LIFE is a story campaign that showcases members of the dynamic LIFE community, including faculty/staff, students, alumni and health science professionals. Interested in being featured or nominating a candidate? E-mail LIFENews@LIFE.edu. Read more Faces of LIFE stories.