Faces of LIFE: Emanuel Echandy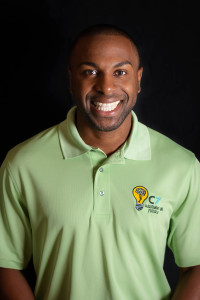 Emanuel Echandy
First Class to a Never-Heard-of Career
Student: Doctor of Chiropractic
March 2016
Doctor of Chiropractic student Emanuel Echandy was practicing in the spirit of Chiropractic before he knew what the profession was. He grew up in the biggest housing project in his hometown in west Puerto Rico, playing basketball with his friends and often reaching out to "work" on their backs. "I was always touching the vertebral column," he says. "I used to manipulate the backs of my friends, but I didn't have any idea of what Chiropractic was."
After an intense basketball game, a friend experienced lower back pain. Echandy tried his hand at adjusting his back, and his friend's pain disappeared – a result that inspired Echandy to better understand exactly what he was doing. He learned of an old friend from the basketball court, Raul Aviles D.C., who had returned to Puerto Rico as something called a "chiropractor" – Echandy stopped in for a visit.
"I went to his office and received my first adjustment at 27 years old. That was my first chiropractic adjustment, and I didn't know that was a profession," he says. "I can say that Chiropractic changed my life forever." Dr. Aviles coached Echandy through the application process at his alma mater, Life University, and when the acceptance letter arrived, Echandy knew this was his future. He didn't attend a LIFE Leadership Weekend or tour the campus. He boarded a plane bound for Atlanta in 2013, and when a passenger requested they switch seats, Echandy found himself in first class for the first time in his life. "That was a sign – this was the correct journey. You don't choose Chiropractic. Chiropractic chooses you," he remembers.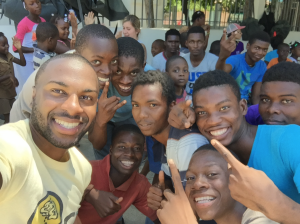 Soon he was enrolled in technique and chiropractic philosophy courses, and the vitalistic foundation of Life University appealed to his personal lifestyle. Echandy's friendly and open by nature, and he quickly found himself making connections on campus. Still, he was startled when fellow D.C. student Andrés Juliá approached him about becoming the vice president of the Hispanic Club at Life University. Echandy says, "I was kind of scared, but I said, 'I will accept the challenge.' I needed to step forward here. I was afraid of the language barrier." Now, Echandy is the president of the club, as well as a resident assistant in the LIFE Village Retreat. He's also part of C7, a student group leading a chiropractic movement in Puerto Rico that offers speech and education programs to lower income communities. The group includes a "chiropractic seven" of student leaders hoping to impact Puerto Rico: Echandy, Rosana Lopez Rodriguez, Andrés Juliá, Xavier Barreto Aldarondo, Charles Martinez, David Flores Torres and Hector Asencio.
Echandy plans to graduate in September 2017 and hopes to practice in Ponce, Puerto Rico. After he builds a foundation of his own practice, he also hopes to open practices across Latin America. "Last October 2015, I represented Life University at the 'Talk the TIC' Spanish version, and I won the competition there in Vera Cruz, Mexico," he says. "I felt a connection with the Mexican people, and I think that I want to open one or two offices in Mexico."
In his spare time, Echandy works on his public speaking. He speaks frequently in front of the Hispanic Club, and plans to join Toastmaster's next quarter. He knows the more comfortable he is speaking, the broader his impact will be in the profession.  During his Faces of LIFE interview, he consults some notes from his phone but otherwise speaks freely and passionately about his experiences with Chiropractic. When it comes to public speaking, he says, "I use every opportunity to practice."
LEARN MORE:
Faces of LIFE is a story campaign that showcases members of the dynamic LIFE community, including faculty/staff, students, alumni and health science professionals. Interested in being featured or nominating a candidate? E-mail LIFENews@LIFE.edu. Read more Faces of LIFE stories.