Faces of LIFE: Fallon Keen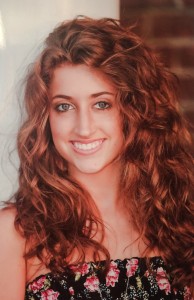 Fallon Keen
Passionate About Chiropractic and Music
Student: Doctor of Chiropractic
February 2016
Doctor of Chiropractic student Fallon Keen had an unusual extracurricular activity in 2015 – she made a music video.
A fusion of chiropractic student and Christian singer/songwriter, Keen hails from a small Alabama town called Demopolis. Her passion for Chiropractic was a family influence; her father, Dr. Peter Keen, graduated from Life University (LIFE) almost 22 years ago, so Keen grew up under chiropractic care. "I saw how [Chiropractic] affected so many lives, including my own. I've always believed in what Chiropractic could do and how it could powerfully change someone's life, because I had seen it firsthand from my dad," she says. She hoped to follow in her father's footsteps and become a chiropractor herself.
She also saw another potential career path in music. "Although Chiropractic was a huge part of my life, I was also very passionate about the music that God gives to me. He meets with me right where I am, and He shows me more of who He is. Growing up, I never knew if I would end up practicing Chiropractic or sharing the music He gave me," she says. Though she's loved music her entire life, it was writing her first song in 2009 that got her hooked on creating music. She says, "The purpose of my music isn't about showcasing myself, but about sharing the words that He literally gives me," she says. Growing up, she knew regardless of where her future took her, it would likely involve Chiropractic and music.

A student in Life University's Doctor of Chiropractic program since January 2015, Keen has found a successful balance between her two passions. As she crosses campus, she feels the family legacy that brought her to the chiropractic profession. "It's exciting for me to think that I was born while my dad was in the program, and now I've returned here to do the same things he did," she says. She's also able to discuss chiropractic topics in depth with her father, bringing to the dinner table her newfound skills and knowledge.
Devoted to her studies, Keen didn't think she'd spend as much time with her music during chiropractic school. On the contrary, 2015 brought about the recording of two songs and their release on iTunes, as well as the making of her music video for "We Pray to You." Once again she struck a chord between her music and Chiropractic: many of the background actors in the video are her Life University peers. "I asked some of my classmates — who have been with me since first quarter — to be extras in the video. Knowing that it might be asking too much of them to step out of their comfort zones and do something with no reward, I wasn't sure what to expect," she says. "Not only did they show up, but they took interest in what I was doing and put their all into their roles. I'm having a hard time putting to words how thankful and humble I was to see their unconditional support." She gives a shout-out to her classmates who were part of her music video: Eric Wink, Baley Bernthisel, Hanne Polden, Hrefna Sylvía Sigurgeirsdottir, Nhu Huynh, Julia Guo, George Jumpp, Jay Torralba, José Pacheco and Angélica María Donato.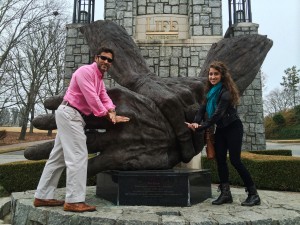 Another close-to-home cameo in her music video was her father, who stepped in to play the role of the businessman when the original actor cancelled at the last minute. Keen says though her father has no acting background, she couldn't imagine anyone playing the role better. The rest of her family also took part in the music video, playing roles as extras. "Seeing my chiropractic family here and my real chiropractic family from Alabama come together to support me made the video so special for me," she says. She loved seeing her two passions blended together during filming, and now whenever she clicks "play" on her music video, she can see her music and Chiropractic collide.
With expectations of graduating by June of 2018, Keen plans her future around the overall goal of helping people live their lives fully, in whatever she can. She hopes to continue pursuing her dual passions by running her own practice one day and continuing to record music. "I hope to let God move my feet…" she says, "We'll see where He takes me."
LEARN MORE:
Faces of LIFE is a story campaign that showcases members of the dynamic LIFE community, including faculty/staff, students, alumni and health science professionals. Interested in being featured or nominating a candidate? E-mail LIFENews@LIFE.edu. Read more Faces of LIFE stories.