Faces of LIFE: James Paul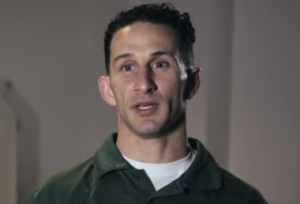 James Paul
Faculty Spotlight
Adjunct Professor in Sport Health Science Department
March 2015
James Paul (affectionately referred to as "JP" by many) started out at Life University (LIFE) to become a chiropractor. However, things took a turn along the way.
Paul has an undergraduate degree in Classical Studies from the University of Pittsburgh. Shortly after graduating, his brother, a 1992 LIFE graduate and Doctor of Chiropractic, called him to discuss his future. Paul says, "I was geared up to become a history teacher and a coach, which is what my education had led me to at that point."
Paul says his brother went on to say, "Since we have been living the chiropractic lifestyle since you've been born, why don't you head on down to Marietta and give LIFE a try?" Paul thought about it and did some research online.
"I looked at Palmer University while Dr. Riekeman was there, and I found a small speech from him. My brother said, 'you have to find Dr. Riekeman,' so I followed him to Palmer in Davenport and then followed him to check out the campus in Port Orange, Florida. Then he moved here [LIFE], so I essentially stalked him for a few years," says Paul jokingly, "thinking that Chiropractic was the way I was going to go."
His intended path zigzagged again, turning him from Chiropractic to LIFE's Sport Health Science Department, which he describes as "pretty awesome." Paul changed his focus and earned his Master's degree in Sport Health Science.
Now, Paul is a member of the National Strength and Conditioning Association (NSCA), as well as USA Weight Lifting. These organizations play a big role in his day-to-day activities at LIFE, as he is a strength and performance coach for the Men's and Women's Wrestling teams and a faculty member of the Exercise Science Department. He said that someone recently asked him exactly what he does at LIFE, and he jokingly answered: "I think they just brought me in for moral support."
"But it is much more than that," Paul adds. "On a daily basis I will typically hold one to two lifting sessions each day with my athletes, depending on which team I am working with. I like to get them outside as much as possible. Sometimes we'll head up to the trails, the rugby complex or to other facilities we have on campus to work on sport performance activities. The rest of the day I am responsible for teaching classes, advising students and helping them register and pick the correct courses. I definitely enjoy being around people, and it gives me a way to be in touch with a lot of people on a regular basis," says Paul.
"The challenges that each role presents to me on a daily basis is what keeps it interesting. You might have a traditional student who is having a tough day and you can mentor them and see them move on from your class and that's exciting," notes Paul. "It's also exciting to see a young athlete come in during his or her freshman year, and then four years later when you see them walk across that stage, that's really rewarding. Even more so when they become a chiropractor and you're sitting there for that graduation knowing that now they have the maturity and the skills to go out into the world—it's just a blessing to have a role in all that."
Paul is confident that Life University is where he belongs and says, citing the University's unique close-knit community, athletics and campus involvement. "If you go to a bigger institution, it's tough. You are almost an island among 30,000 other students. And if you want the big city life, Atlanta is right around the corner—it's not hard to find," says Paul.
"I'm just really blessed, every day. If you remember to go with our Lasting Purpose: To Give, To Do, To Love, To Serve, and if you come back on a daily basis, you can honestly say to yourself that you hit those on the head," says Paul, "then everything else falls into place."
Faces of LIFE is a story campaign that showcases members of the dynamic LIFE community, including faculty/staff, students, alumni and health science professionals. Interested in being featured or nominating a candidate? E-mail LIFENews@LIFE.edu. Read more Faces of LIFE stories.