Faces of LIFE: Jayme Pendergast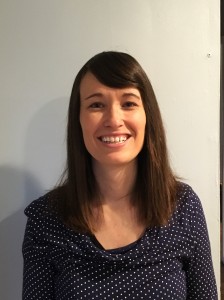 Jayme Pendergast
Helping Student-Athletes Win in the Game and in Class
Director of Athletics Academic Support and Compliance
April 2016
Jayme Pendergast, Director of Athletics Academic Support and Compliance in the Athletics Department at Life University (LIFE), loved college. After earning her bachelor's degree in exercise science from Miami University of Ohio, she pursued a master's degree in Sport Psychology in Greensboro, NC. "I really thought I was going to do research and be a professor, but I just got into this world of college athletics," she says. When a friend described her job in academic support for a collegiate academic department, Pendergast knew she wanted to pursue that field — a perfect mix of college and sports, homework and hoops.
Her love of athletics stems from a childhood spent in the gym — since her dad was a coach he had the keys to the local gym and would unlock the doors on weekends and holidays, creating a private sports wonderland for Pendergast to play pick-up games and practice skills. While basketball is Pendergast's passion, she and her husband, Tripp, love watching most sports, from college football and basketball to their more recent love of soccer. When she signed on at Life University, she had a couple new sports to learn, such as rugby and wrestling. "I'm picking up on rugby a lot faster than wrestling!" she laughs.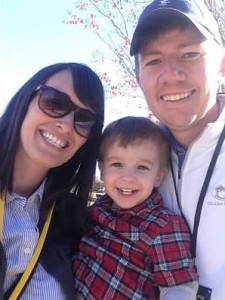 In her role in the Athletics Department, Pendergast serves as a liaison between athletics and academics to ensure student-athlete success. "Professors cheer students on in the classroom, and then you have coaches cheering on athletes in the gym or on the field," she says. "I love this position because there is room to do both. I'm here to make sure that the student-athlete experience on both sides is a good one, and that they're not feeling overwhelmed in either aspect."
The transition from high school to college can be a difficult one, so Pendergast works with first year students so they have the support they need. She directs students to resources on campus and makes sure they feel successful both in the game and in the classroom. "Working in college athletics, you get to meet a lot of students you maybe wouldn't see in higher education — students who potentially wouldn't have gone to college if it wasn't before their sport, or before a coach recruited them," she says. "Sometimes they show up to school and they're like, 'What am I doing here? This is overwhelming. All I want to do is play my sport.'" She says being able to work with these students to help them enjoy and excel in every aspect of the college experience is the most fulfilling part of her job.
And while Pendergast is an avid sports fan, she's always been particularly drawn to college athletics. While she knows college athletics is a business, she likes how the collegiate model uses sports as a vehicle for education. "That's what you see in college athletics that a lot of people overlook," she says about student-athletes who graduate and get jobs in the field they're passionate about, and often return the mentorship they experienced in college down the road to new generations of student-athletes.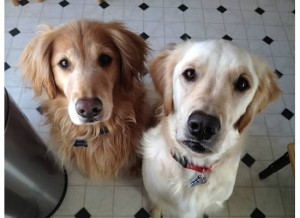 When she's not working, Pendergast is spending time with her husband and their two-year-old son, Brooks, and the family's two golden retrievers, Chuck and Alan ("We like old man names"). Her husband often comes out to join her at Life U games and cheer on the Running Eagles. When they watch athletes on the field or court, they know the students' experiences at LIFE go far beyond the scoreboard.
"One of the main reasons I'm in higher ed is that I had such an amazing undergrad experience and I know what that can do for a student," says Pendergast. "I want to make our student-athletes feel successful so that in four years they say, 'That was the best decision of my life, to attend Life University as a student-athlete.'"
LEARN MORE:
Faces of LIFE is a story campaign that showcases members of the dynamic LIFE community, including faculty/staff, students, alumni and health science professionals. Interested in being featured or nominating a candidate? E-mail LIFENews@LIFE.edu. Read more Faces of LIFE stories.