Faces of LIFE: Jeremy Smith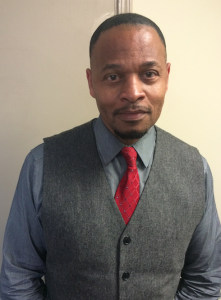 Jeremy Smith
Entering the Office of the Ombudsman
Ombudsman
April 2015
Jeremy Smith's job is mediation. In the courts of Nashville, he mediated situations like miscommunications, fights and the occasional tomato taken from a neighbor's yard. Here at Life University (LIFE), in his role of Ombudsman, he mediates situations on campus, working to solve issues between faculty, staff and students. Calling the Ombudsman's Office a "safe harbor," Smith further defines it as an independent, neutral support office where the LIFE community can find confidential dispute resolution.
Smith began the new role in 2013 and says, "It seemed like it was a position tailor-made for me." Though he's worked in corporate employee relations with Hewlett-Packard, he's always enjoyed working in higher education, having served in employee relations at both Colorado State University and Vanderbilt University. "The people in higher education, they're looking beyond just compensation and benefits," he says. "They're looking to make a difference, a contribution. I think the ROI of people who work in higher education – it's part of who they are."
He next worked as a court mediator in the Nashville district courts, which he refers to as, "one of the most fascinating jobs I've ever had." People who chose to mediate their cases instead of waiting to go before the judge sat before Smith, explaining their grievances. "Our first precept [as mediators] is that conflict is inevitable with humans, so the fact that you're in conflict with someone, that isn't a negative thing. It's all about how you handle it," he says. "The other tenant that we have is that reasonable minds can differ. Just because you differ from someone, that doesn't make that person right or wrong." Often his cases were simply people who were out of alignment with each other, struggling to see the other party's perspective.
Then Smith joined Life University, combining his love of higher education and his mediation skill set. "If you look at HR statistics, it says that most people spend more time with their co-workers than they do with family members and loved ones," Smith says. "We know that families can have a lot of conflict, so if that's an expectation, it's reasonable to expect when you spend more time with your coworkers, you're going to have conflict."
In fact, national surveys on civility show that the two biggest causes of incivility are driving to work and then the work environment itself. With the first cause of incivility often bookending the second, intra-office disputes are bound to happen – and the LIFE community can go to the Office of the Ombudsman to solve them. Visitors to the Ombudsman can expect informal, neutral support. Visits and subject matter are confidential, and Smith serves as an impartial listener, assessing the situation and guiding visitors toward a resolution. The Ombudsman's Office is an advocate for fairness in dispute resolution, providing information, facilitating communication and arranging mediation sessions.
With LIFE's smaller, more intimate work environment, maintaining healthy relationships is especially important. "I've been in organizations where the relationship ties are not as broad. They say, 'We just work together. We're just coworkers,'" says Smith. "The Life University community doesn't see each other as coworkers; the ties are stronger. That's certainly a good thing, but that also presents challenges because the relationship expectations are higher."
Contemporary communication such as the medium of email is often a work stressor, with emails unable to convey intent or tone. LIFE also seeds a lot of personal responsibility to individual self-governance; Smith references Vanderbilt's 14-page dress code policy versus LIFE's less-than-a-paragraph policy, which trusts that employees know how to conduct themselves professionally. "Sometimes that liberty can cause – to use the chiropractic term – interference," he says. "And there needs to be an adjustment. We try to do that adjustment either by mediating, or sometimes we go into a formal review process."
After a day of work, Smith unwinds by reading. "Everyone has that first hour, hour and a half of diffusion from the workday," he says. "I have to do that because it is a very challenging role, and you hear a lot of emotionality. You have to free yourself from that." A history buff, he reads biographies of historic figures and often tunes into The History Channel. He also loves to bake. He says, "I'm known in circles of friends and relatives for my peach cobbler. It's my mom's and my aunt Thelma's combined recipe."
However, even when relaxing in his own home or enjoying activities on the weekends, Smith never quite leaves his job behind. "You don't get a 'turn off' button," he laughs. "Mediation is 24/7. Just last night, I had two phone calls! Friends and family members always try to pull me in with, 'Well, I want to run something past you.' The thing about a mediator is that you want someone neutral." Though he tries to avoid mediating between friends and family, as a member of the International Ombudsman Association, he tries to interject and diffuse conflict in public when he can. Besides his obligation to the IOA, conflict resolution is part of who he is.
Monday through Friday, you can see Smith at the Office of the Ombudsman, working with the LIFE community to foster stronger, more resilient relationships.
Faces of LIFE is a story campaign that showcases members of the dynamic LIFE community, including faculty/staff, students, alumni and health science professionals. Interested in being featured or nominating a candidate? E-mail LIFENews@LIFE.edu. Read more Faces of LIFE stories.