Faces of LIFE: Jonell Perez, D.C.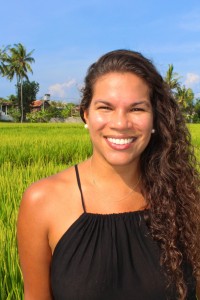 Jonell Perez, D.C.
Mind and Body
Student: Master of Science in Positive Psychology – Secular Ethics and Contemplative Science Track
Alumna: Doctor of Chiropractic (2014)
December 2015
"I was brought up in what is now termed a 'crunchy' household," says Dr. Jonell Perez, 2014 Doctor of Chiropractic graduate and current Master's of Positive Psychology student at Life University (LIFE). Her family didn't take medicine, they reduced their exposure to synthetic chemicals, they ate whole foods; by the time she was six years old, she was a Silva Method graduate. She says, "When I was exposed to chiropractic philosophy in my 20s, it was no surprise that it resonated with me."
Though her address and career goals were constantly changing throughout her childhood, Dr. Perez always knew she wanted to work in service of people. She was interested in human minds and behaviors, and was unsure where this interest would take her. Born in Miami, Florida, Dr. Perez says she's "from all over the Americas!" having lived in Colombia and Venezuela, returning to Miami for middle school and most of high school, then graduating high school in Nicaragua. She was studying early childhood education before she decided to pursue Chiropractic, moving to Marietta, Georgia to enroll at LIFE.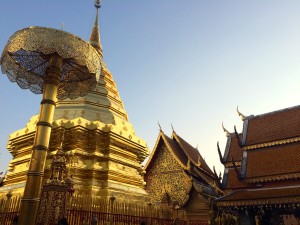 Her favorite part of Life University? "The people it attracts!" she says, discussing how she made many of her best friends here at LIFE. "There was something magical about sharing sunny breaks with my peers, the procession of pencil yielding, slap-happy finals, laughter and great hugs – all enveloped by the common mission of being of service to our communities."
During chiropractic college, she amassed over 300 postgraduate hours in functional neurology, also attending multiple grand rounds with Dr. Frederick Carrick. "This exposure helped me understand people on a different level, and I am continuing to further my understanding within the contemplative sciences masters," she says about her segue into LIFE's unique Master's of Positive Psychology program, where Dr. Perez studies the Secular Ethics and Contemplative Science track.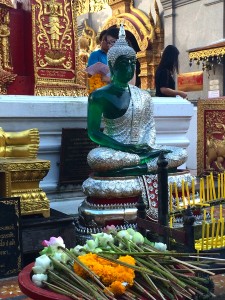 "I revel like a kid in a candy store in conversations with my professors and peers in an effort to understand the intricacies of meditation and mind," she says. "I am incredibly fortunate to be able to continue to enrich my education." She's fascinated by the science of meditation: "… how it affects the body, the brain, subjective experience and how it all affects the way we interact with each other." She's also proud to be part of the Master's of Positive Psychology program, one of three in the United States.
Now her love of meditation, travel and culture has brought her to Southeast Asia. She currently lives in Bali, has spent some time in Thailand and hopes to make it to India, Cambodia and Vietnam. With dual degrees in Chiropractic and positive psychology and an expansive worldview, she expects her future practice to be anything but ordinary. "I hope to utilize functional neurology in conjunction with Chiropractic and an understanding of the mind to pave the way for something new," she says. "I've always known that my practice would look very different, and with that comes challenges, but I sure am enjoying the ride!"
LEARN MORE:
Faces of LIFE is a story campaign that showcases members of the dynamic LIFE community, including faculty/staff, students, alumni and health science professionals. Interested in being featured or nominating a candidate? E-mail LIFENews@LIFE.edu. Read more Faces of LIFE stories.