Faces of LIFE: Kevin Kersee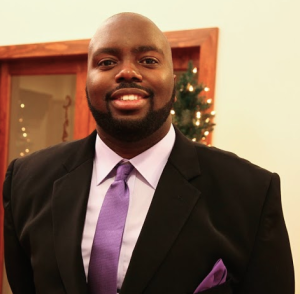 Kevin Kersee
Diversity in Chiropractic
Student: Doctor of Chiropractic
May 2015
Doctor of Chiropractic student Kevin Kersee didn't learn about Chiropractic until his senior year of undergraduate at the University of Central Florida in Orlando. Even when he enrolled in the chiropractic program at Life University (LIFE), it wasn't until his second quarter that he sought out his first adjustment – ever since, he's become an outspoken advocate. "So many people don't know about Chiropractic," he says. "They know about it in the sense of car accidents, but not many people know that this can be life or death. People are out there suffering, and we can help them. I've become a lot more passionate since being here."
Kersee had always known he would become a doctor; his family all works in the medical field. He originally intended to become a pediatrician, and was a pre-med biology major in undergraduate. Through a pre-professional organization, he heard representatives from Life University discuss Chiropractic. "What really resonated with me was that [the representative's] daughter had really bad migraines," he says. Her headaches were slowly lessened by chiropractic care. "I had really bad migraines when I was younger, to the point where I couldn't even see. I had to sit in a dark room with a towel over my head for hours," says Kersee.
Suddenly, Kersee saw a fork in his path. He says, "I was like, 'Man, maybe this is something I could get into. I'm almost done, but I'm really feeling this.'" He began researching chiropractic schools, and then his family made his decision easier. His sisters – one who assesses mental illness in patients and the other a registered nurse – both announced they were moving to Atlanta. Kersee made the move as well, enrolling at LIFE.
Since getting into Chiropractic, Kersee has become passionate about two focuses: Chiropractic in the workplace and spreading the chiropractic message to the African American community. Regarding the latter, he's the national student representative for the American Black Chiropractors Association. "I talk to students all around the country," says Kersee. He particularly likes to voice the vitalistic philosophy and the interconnected nature of Chiropractic and wellness.
Kersee notes that many African American chiropractors don't get the exposure that they need, especially to D.C. students. "A lot of [students] don't know any black chiropractors, but there's plenty of them," he says. "I'm trying to make it so that students, especially African American and minority students, are more available to doctors in the area. All chiropractors are great, but it's different when you see somebody who looks like you doing something great. It's very empowering." He hopes students will begin to see more and more people like themselves in the chiropractic industry, and that this diversity will continue to grow.
On the other side of the issue, Kersee also contends that seeing racial diversity throughout the industry will be beneficial to all chiropractors, regardless of race. "When you get out there, you have to see everybody!" says Kersee. "Our chiropractic adjustment doesn't see any colors – it helps that person just as much as it helps this person."
Kersee's future goals include opening his own practice, but he doesn't want to go the traditional brick and mortar route. He's currently working on a business plan for mobile chiropractic care. "I had one doctor who told me that the best place to see people is in their own environment," he says. "If you see them in their home, at their job, wherever they're comfortable – you can get better results. I'd rather be the uncomfortable one going into their space and they can be the comfortable ones, so my health care can benefit them more."
Specifically, he hopes to bring his practice to the workplace, where many people might need chiropractic care the most. "You go places all the time and people are either sitting all day or standing all day," he says. "Your back is hurting, you're not sitting in the right position – and you don't even know." His mobile practice would come to offices for a day and offer chiropractic care to employees. He plans to provide lunch and massages, making it a relaxing, wellness-oriented day that the company looks forward to – not health care that people are wary of or fear. Kersee believes this will boost both employee health and morale, which will benefit the company overall. "When your employees are happy, your customers are happy," he says. "Your employees want to be there."
Meanwhile, Kersee is enjoying his time at LIFE, grateful for the opportunities the University has offered him. Excited to begin his future in the profession, he says, "I want to do my part to take care of everybody. If everybody pitches in and does their part, that's how the world changes."
Faces of LIFE is a story campaign that showcases members of the dynamic LIFE community, including faculty/staff, students, alumni and health science professionals. Interested in being featured or nominating a candidate? E-mail LIFENews@LIFE.edu. Read more Faces of LIFE stories.