Faces of LIFE: Lobsang Yeshi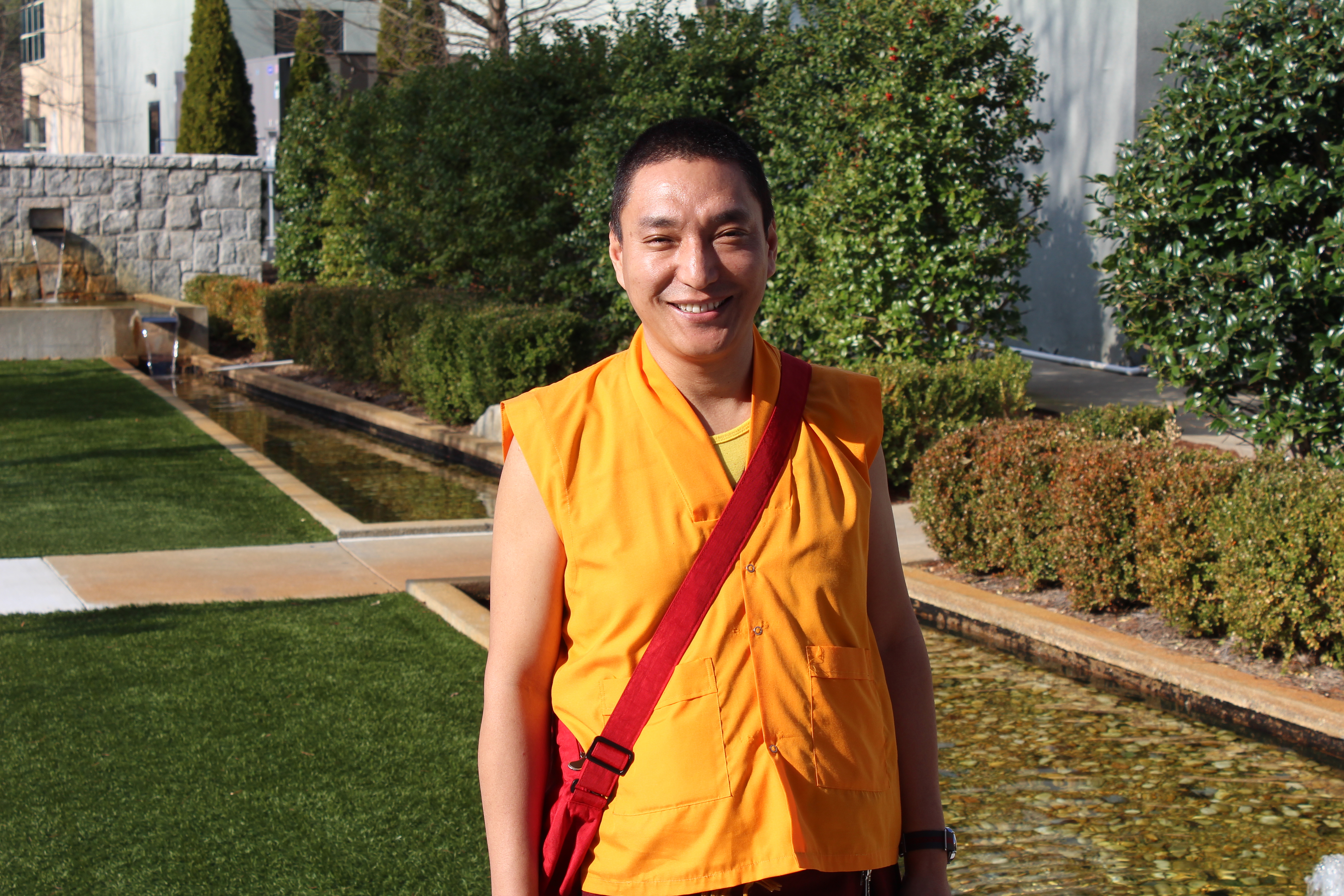 Lobsang Yeshi
From HELP to LIFE: A Monk's Journey
Student: M.S. Positive Psychology – Secular Ethics and Contemplative Science
April 2017
Students travel from far and wide, and for many different reasons, to attend Life University. Lobsang Yeshi was no different when he decided to attend LIFE after he completed his Bachelor's degree in Kuala Lumpur, Malaysia. However, Yeshi is quite different from most students in that he is a Buddhist monk who was born in a remote part of northern India – where the culture is much more like that of Tibet. Although he grew up on a farm and was expected to follow in his father's footsteps there, he decided instead to join a south Indian Buddhist monastery called Drepung Loselling in 1988.
Yeshi's normal routine in the monastery was to wake up at 5:30 a.m., go to prayers, then to classes and then debate sessions – which was his main avenue of study. "You read about a subject then pair with someone to debate the subject to have a deeper understanding of it." He says that most of the time his day did not end until 11:00 p.m. or later.
In 2005, Yeshi completed his monastic studies and was prepared to follow the usual course of a monk's life by soliciting foreign sponsorship so that he could continue spreading the Buddhist philosophies that he had learned.
"Through this process, I got a sponsor from Malaysia and moved there. I also wanted to improve my English, so I took English language courses. As a result, I met a CEO of a private university, and she suggested that I obtain a Master's degree in counseling."
That idea was unusual for Yeshi since a monastery education is unconventional in that you do not receive credentials as you do in conventional education. However, since Yeshi was interested in pursuing a career in professional counseling, he thought he should get a Bachelor's degree in psychology. He considers himself very fortunate to have obtained a scholarship to HELP University in Kuala Lumpur, Malaysia.
"However, while I was taking my classes, things did not go as I had planned since I soon realized that counseling was not my cup of tea after all," Yeshi muses. "It was at that time that I decided instead that coaching and mentoring was for me because, instead of focusing on the past, you focus on the present with a 'let's just see what we can do from here' mentality. I realized that this is all coming from the positive psychology philosophy, which focuses on our future potential instead of our past. There are so many commonalities and parallels between positive psychology and the Buddhist philosophy that it was an easy switch in educational focus for me, so why not focus on that instead!"
When Yeshi was first exposed to the concept of positive psychology at HELP University, he also became familiar with noted psychologist Martin Seligman's philosophy. After graduating in 2016, he started looking for a master's program in positive psychology that would help him pursue his newly developed career interest.
"Unfortunately, I found that none of the universities in Malaysia offer one, and even in America there are only three, but Life University is one of those three! I then had the good fortune to speak with Dr. Brendan Ozawa-de Silva over Skype about a year ago, and after a lot of emails back and forth and a tremendous amount of coordination on LIFE's part, I am now here!"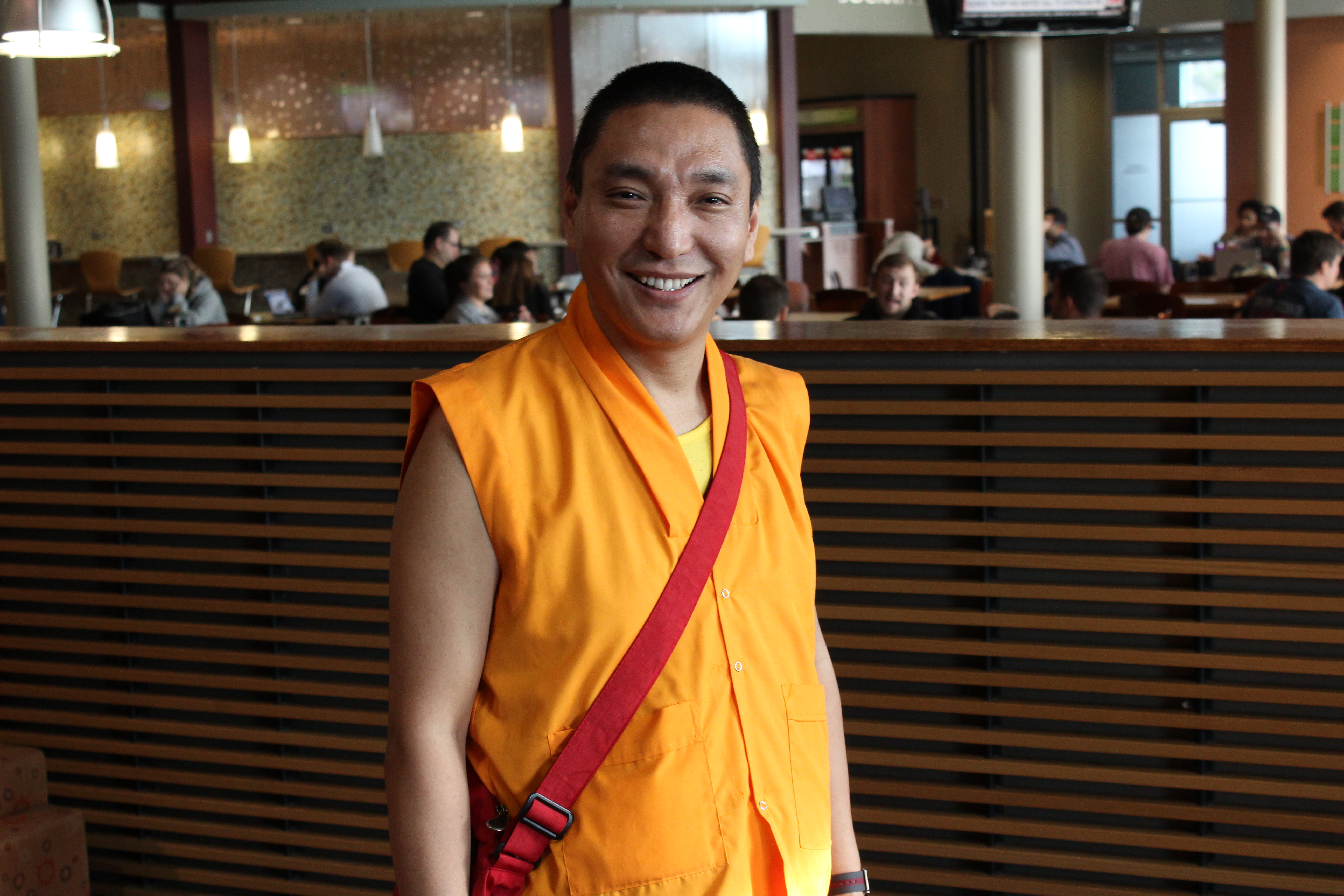 Yeshi says that now that he is studying in the United States, he maintains some of the practices that he learned in the monastery. "I still meditate for 30 to 45 minutes each day, but now I've even started to do mindfulness meditation, which is used to maintain your focus on the here and now and teaches you to observe and live in the present moment. If a negative thought about your past comes up, you acknowledge it and then let it go so that you feel relaxed and less stressed."
When asked about his future goals, Yeshi jokes, "I want to sleep for a year! But seriously, my focus is to share my knowledge of positive psychology. Since I came from a Buddhist background, I know that positive psychology principles are similar to what I already studied in the monastery. However, people don't want to be a part of that since it would be coming from a religious perspective, but with this degree, I can now present the principles in a scientific way."
He says that it's the same message, but people may be more open to it without the religious aspect and it is this philosophy that he wants to share with younger generations. "As a Buddhist monk, this would be a very meaningful practice for me, so I think I will go back to Malaysia and get a lecturer's post. Also, because I am a monk, I am often asked to give talks, so I hope that my mode of delivery may be enhanced by my education so that I can bring in some positive psychology terms and appeal to more people in that way."
Being grateful and focusing on the positive – positive human functioning, happiness, life satisfaction, meaning in life, compassion and forgiveness – Yeshi, monk, student and future teacher, will continue to shine a light on these principles and share his philosophy with the world in hopes of changing it for the better.

LEARN MORE:
Faces of LIFE is a story campaign that showcases members of the dynamic LIFE community, including faculty/staff, students, alumni and health science professionals. Interested in being featured or nominating a candidate? E-mail LIFENews@LIFE.edu. Read more Faces of LIFE stories.