Faces of LIFE: Melissa Baffin-Bazile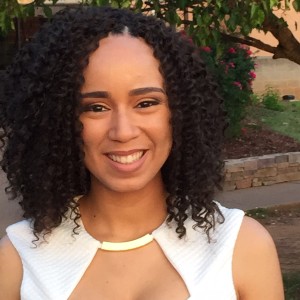 Melissa Baffin-Bazile
Anywhere But France
Student: Doctor of Chiropractic
October 2015
Melissa Baffin-Bazile is in her third week of the D.C. program here at Life University (LIFE). "I am already loving this school," she says. "People are very friendly and smiley. It feels like I'm at home right now." This is saying something, because, for Baffin-Bazile, "home" is Martinique, a small French island located in the Caribbean with just under 400,000 residents.
"Whenever you want to go to the beach, you go to the beach," she says, describing growing up in Martinique. The island culture is laidback because of the extreme heat; no one dresses up, as most homes and schools don't have air conditioning. Baffin-Bazile grew up playing on the beach and exploring the island's inactive volcano – she has a lifetime love of nature. She and her family enjoy island-hopping in her uncle's boat, visiting Barbados, Saint Lucia and Dominica. In Martinique, they have a word for the breeze that comes in over the ocean: 'alizee.'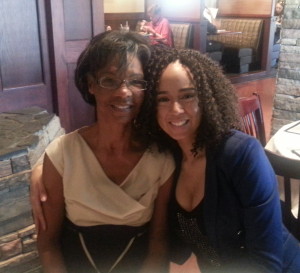 Her mother is a math teacher and Baffin-Bazile's always loved science, but her desire to become a doctor stemmed from losing multiple family members to cancer and sickle cell anemia. "I felt so powerless," she remembers. After graduating high school, she went to Trinidad to learn English, and she planned to stay and study Biology after earning a certificate in English as a Second Language. However, the program in Trinidad was already full; she'd have to go to college elsewhere.
"My mom forced me to go to France for medical school," she laughs. Because Martinique is a French island, undergraduate education in France is free; moving to France for college is common for young people, many of them staying permanently. Baffin-Bazile's brother left the island at 17 to move to France, and returned to Martinique at age 38 simply because he tired of the cold weather.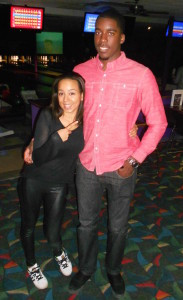 Baffin-Bazile, however, craved a road less taken, and after a year of medical school at the University of Poitiers, she visited her aunt who lives in Hiram, Georgia. At a church conference, Baffin-Bazile saw a booth for Oakwood University in Alabama – she'd visited campus on a prior trip to visit her aunt, and seeing the booth solidified her decision to leave France and try out college in the United States. She had to convince her mother, who was scared for her daughter to move to unfamiliar Alabama.
"Huntsville is not the biggest city in the world," says Baffin-Bazile. "It was a bit of an adjustment." But since she is not into big cities like Paris or New York, small cities and towns suit Baffin-Bazile's lifestyle. "I like to be able to come and go and chill," she says. She studied biomed at first, then switched to biochemistry.
One week she received a text message stating that she was invited to a free dinner at a restaurant. She deleted the text, but then received another the next day. "I thought, I'm going to call them to tell them to leave me alone!" she laughs, thinking she was being spammed. When she called, she learned she had been referred to Dr. James K. Olszewski, a local chiropractor who hosted dinners to discuss Chiropractic. "We don't have Chiropractic in Martinique, and it's completely uncommon in France," she says. "As a scientist, I felt, 'This is my duty to know what this is.' I wanted to go hear him out."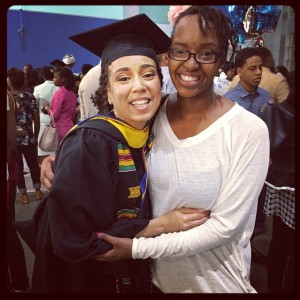 She attended the dinner and was moved after hearing Dr. Olszewski, a 1997 LIFE alumnus, speak. "I loved his passion. He was consumed by what he was talking about," she says. She became his patient, and noticed after a few months that her health and immune system felt stronger than ever; she was no longer affected by fluctuations in the weather that formerly left her feeling horribly sick. She began volunteering at his practice and continued until she graduated from Oakwood. She says, "It was a life-changing experience, because that's when I realized that's what I wanted to do."
Dr. Olszewski pointed Baffin-Bazile to his alma mater, and she immediately liked the close-knit community that reminded her both of home and Oakwood University. LIFE was also close enough to Baffin-Bazile's aunt that she could commute. "That was a factor that was, what do you say, not neglectable?" she asks, her near-perfect English sometimes searching for colloquialisms. "Hard to ignore, yes!" She's most excited to get involved on campus. At Oakwood, she felt she was so focused on good grades that she didn't have a social life. Here, she plans on becoming an active member of the LIFE community.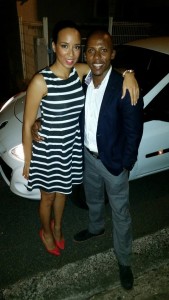 After she graduates, she hopes to bring Chiropractic back to Martinique. "I'd love to be able to go home after I graduate and introduce my community to Chiropractic, since it is really uncommon in the French healthcare system. I try to explain that Chiropractic helps the brain communicate with the rest of the body." Her first hurdle is getting her family to understand Chiropractic and her new career goals. "It took my mom a long time to accept I would go from MD to DC, and for her it was like I was downgrading. My biggest battle was with her because I wanted her to understand. I think she's getting there – she actually got adjusted a few times by Dr. Olszewski even though she was very scared at first."
Even though her family and community may be new to Chiropractic, one thing they can see clearly is how excited Baffin-Bazile is. "Even if they don't understand exactly what Chiropractic is, they see how passionate I am and are starting to warm to learning what it is."
Faces of LIFE is a story campaign that showcases members of the dynamic LIFE community, including faculty/staff, students, alumni and health science professionals. Interested in being featured or nominating a candidate? E-mail LIFENews@LIFE.edu. Read more Faces of LIFE stories.