Faces of LIFE: Ray Knorr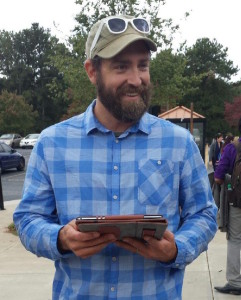 Ray Knorr
A Rambling Home in Chiropractic
Student: Doctor of Chiropractic
August 2015
Up until recently, Doctor of Chiropractic student Ray Knorr had the distinct scent of campfire while sitting in class, taking notes. "It's pretty obvious that you've been camping," he laughs. For his first year and a quarter at Life University (LIFE), Knorr camped and couch-surfed his way to class; he was a frequent visitor of guest rooms and occasionally stayed at a hotel when he ran out of other options. It's not that Knorr is homeless –  but that his home is in Birmingham, Alabama, and he was going to find a way to make chiropractic school all the way in Marietta, Georgia work.
Born and raised in Pensacola, Florida, Knorr converted his "saltwater fish" ways to freshwater for Birmingham, a city he fell in love with in undergraduate school and has called home ever since. He studied biology and psychology in school but wasn't sure what to do next. "I was a fairly undirected student. I would say I wasn't misguided, just unguided," he recalls. "I didn't know what I wanted, why I was there in college." He finished school with a 3.0 that didn't get him into medical school, veterinary school, dental school, etc. – all the things he had looked into pursuing.
"I've always worked with people and enjoyed that," he says. "I started my working career teaching tennis. I taught adults and kids. With kids, there's that component of not just being the tennis coach but also a life coach." His forays into working in the dental field also proved interesting, as he loved working with his hands. "I'm a hands-on person; I like to create things. I used to restore vintage drum sets and guitars. I've moved on to restoring old canoes, working on cars."
But while he enjoyed the tactile nature of dentistry, from a health perspective, it still wasn't the best fit. Instead of pursuing further education, Knorr went into the working world, securing a job as a buyer and manager for a local health foods market in Birmingham. There he met a carousel of natural health professionals, as sound therapists, acupuncturists and chiropractors came to the market to speak at events and health classes.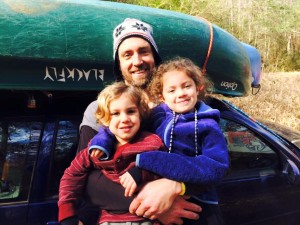 "That was where I really learned that Chiropractic is more than just a means to treat neck and back pain," Knorr says. He'd gotten an adjustment before for neck and back pain; his brother-in-law is a chiropractor. "I was definitely fascinated with his ability to physically manipulate me and make it better – that in itself was a novel idea. It was immediate; it wasn't like going to the doctor and getting a prescription for antibiotics." Still, becoming a chiropractor wasn't on Knorr's radar until his wife, Parrish, mentioned chiropractic school to him during a conversation about the future. The couple owned a house, had two kids and Parrish had a good job. They had grown roots in Birmingham. Knorr remembers, "My first response was 'I can't do that.'"
However, the more he thought about it, the more he realized what a great fit Chiropractic was for him. "It was one of those things that was sitting under my nose as I worked at the store for seven years," he says. He researched chiropractic schools and enrolled at LIFE, drawn to it both for its proximity to Birmingham and for the vitalistic philosophy that resonated with his lifestyle. Since then, Chiropractic has been an ever-evolving passion: "The more I learn about it, the more excited I get. Every week I think I know what Chiropractic is, and the next week I learn something new, and I feel like I'm starting over. It's not a stressful or confusing thing; it's like opening up a present and finding that there's more in the box."
Chiropractic school is already a challenge with its rigorous curriculum, but Knorr also faced several careful balancing acts: finances and family, home and school. "We weren't able to work a full family transition, so basically she's in Birmingham with the kids and the house, and I'm floating here five days a week," he says. "We can't really afford to pay our mortgage and have a cozy pad for me here." Thus, he couch-surfed and camped, winging it from week to week.
His car, his only piece of personal space, was packed with clothes, books, toiletries, etc. "It's been an adventure," he says, laughing. "I've had people say, 'What, do you live out of your car?' and I'd say, 'Yeah, yeah I do.'" Bouncing from place to place took planning ahead, a little extra effort and a little less sleep.
"I did that for a year and a quarter; and I'm pretty proud to pull that off," says Knorr. And while the day-to-day of the school week is stressful, he knows when he gets home that he needs to be fully present for his children. He drives home on Fridays and focuses on spending time with his family. Schoolwork has to wait. "It's a challenge and a team effort for us as a family," he says. "I still think my wife has the harder job, holding down the fort at home, basically raising our kids and working full-time all the while. She is the rock, making it all possible."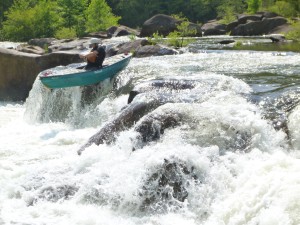 Recently, Knorr's acquired a new place to put his feet up at night: a 1983 "Minni Winnie" Winnebago RV. "Through the continuing goodwill and graces that I've been shown from the Life U students here, I'm allowed to park it in a classmate's driveway," he says, saving him the cost of monthly parking for a small RV. Such displays of kindness have been consistent throughout Knorr's time at Life U. "I've actually had more offers for help than I've taken people up on," he says. Having a designated place to call "home" has been the lap of luxury.
"What has made this experience possible is the great team supporting me," he says, citing the the generosity of the LIFE family, the huge sacrifices made by his wife and children and the encouragement from his sister and "ever-believing parents" on both sides of his family. He adds, "And the continuing voice of inspiration from my late mentor and best pal, Dr Larry R Camp, DMD, Col-US Army."
Between the Atlanta to Birmingham commute, class and studying, Knorr doesn't have much free time, but when he does he loves whitewater canoeing. "It's the perfect sport! It's physically demanding and takes you to places no one else can go. You see pristine nature," he says. This winter on campus after a rainy day, if you see a car driving around with a canoe on top, it's likely Knorr headed off to the river.
While he plans on graduating in 2017, and dreams of a small practice in a coastal or mountain town, Knorr is keeping his options open. He's learned to live with less, and his studies solidify his passion for living simply. "In the U.S., we have an additive philosophy," he says. "If we have a problem, we feel the need to add something. More often than not, it's a matter of subtracting something, whether it's something unhealthy that you're eating, stress that you're putting on yourself or subluxation."
He knows he's taken a nontraditional route through chiropractic school, but believes that is just part of his path. "It is not something I really think about as 'wow, I'm doing something special,'" he says. "I'm sure there are plenty of people with more difficult situations. But it just goes to show, if you want something, you just have to be willing to find a way."
Faces of LIFE is a story campaign that showcases members of the dynamic LIFE community, including faculty/staff, students, alumni and health science professionals. Interested in being featured or nominating a candidate? E-mail LIFENews@LIFE.edu. Read more Faces of LIFE stories.