Faces of LIFE: ShaCarolyn Halyard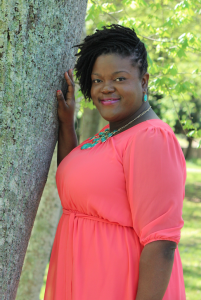 ShaCarolyn Halyard
Living in Integrity
Student: Master's of Science in Positive Psychology – Coaching Track
July 2015
ShaCarolyn Halyard made the switch. Enrolling part-time as a Doctor of Chiropractic student at Life University (LIFE) in 2012, she switched programs in 2015 as she chose instead to pursue the Master's in Positive Psychology – Coaching Track.
"Even though I love Chiropractic, and I particularly love teaching the African-American community about Chiropractic – because we're not really exposed to that – I had to make a decision," she says. "It was clear to me that my role wasn't to help heal the body; it was to help people heal the spirit."
Halyard always knew she was meant to help others. Since she was intelligent and liked to study science, becoming a doctor always seemed like the logical career path. She got her bachelor's degree in Molecular and Cellular Biology from Florida A&M University, intending to pursue medicine. "It was what I was thinking until I got sick myself," she says. "I was given a month to live."
Suddenly Halyard found herself trekking to and from doctors' offices, getting very few answers. "I realized that just wasn't the kind of doctor that I wanted to be," she says – she was critically ill, and yet no one seemed to be able to help her, happier to refer her on to someone else. Finally, a nurse practitioner threw out a last-minute suggestion to test Halyard for a genetic condition – one that Halyard and her family were unaware of due to her father being adopted. Halyard tested positive, and was able to see a specialist and get her body under control again within three months.
"[After that experience,] I started looking into different areas of health care that fit into who I was as a person and had principles that I believed in," she says. Life University popped up often during her search. Though Halyard was raised in the Florida cities of Jacksonville and Bartow, she moved with her mother to metro-Atlanta when her mother pursued law school. Here, friends and acquaintances often mentioned LIFE and its chiropractic program to her.
When her friend got into a car accident, Halyard accompanied her to the chiropractor. "And her doctor, once he knew I loved science, began teaching me things as he was adjusting her," she recalls. "Here he was: a great guy, great office, awesome staff. Then I saw his huge LIFE diploma on the wall – and I knew then. That was the selling point for me."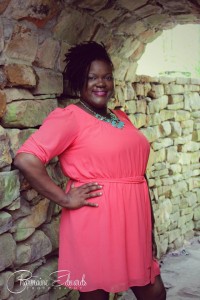 Inspired by a doctor's office that felt proactive, knowledgeable and inviting, Halyard enrolled in the DC program at LIFE, after never having been adjusted herself or even attending LIFE Leadership Weekend. She knew LIFE had a life coaching program, which appealed to her as well. "I'd done mentoring at juvenile detention centers; I'd worked with high school kids, colleges and middle schools," she says. She's always been passionate about giving back, especially to young people. So while she loved her science classes on the chiropractic track, part of her kept toying with the idea of life coaching.
Then, as if on cue, LIFE added a Master's in Positive Psychology, with a Coaching track. "When I came here, I had always walked a chalk line and I was afraid to step out of that box. With the programs here at LIFE and me taking on leadership roles, I realized that my life was limitless. I needed my life to have meaning and purpose," says Halyard. She officially switched programs to pursue life coaching. "I outgrew the girl who walked through the doors and said 'I'll just be a doctor because I can.' I'm not servicing anybody by not following my purpose."
Positive Psychology was an instant fit for Halyard. She's learning terms and techniques that she always innately had a knack for when working with youth. "I haven't done a piece of work since I started that program," she says. "Everything has been something I'm passionate about." Along with the change of program, she also started her own life coaching company called Virtuous Life Coaching and Empowerment. She works with girls aged 12-18, as well as women of any age.
"I was worried how people would perceive me leaving the DC program, but I got so much love and support," she says. "People were like, 'This is your program. You need to go do that.'" Since then, she's been an expert life coach on Sirius XM Radio, she's participated in empowerment events in Florida and has spoken to a group of girls at her former high school. She credits supporters like Dr. Riekeman, Dean Michael Smith, Dr. Jill Bradshaw, Stephanie Buchanan, and Deborah Roche for helping her make the transition. "Dr. Lisa Ruben, my advisor for the Student Ambassadors, saw something in me way before I did," she adds. "And I truly admire Dr. Cynthia Boyd for  her professionalism and love for the LIFE students. She is the epitome of elegance!"
Halyard's goals include moving back to her native Florida and working with young people to overcome obstacles. "I definitely try to create programs and curriculum that I would've wanted to see [at that age]," she says. "Where I'm from, there's a 70 percent drop out rate for teenage African American males, and it's only a little less for girls because there are charter schools for pregnant teenage girls." She knows that many teenagers who are struggling need someone to step in and relate to them on their level: "They don't know how to turn their story around."
She has faced this adversity herself, both by stigma and actual circumstance. She remembers, "My freshman year in college, a professor told me, 'Well, girls where you're from typically don't make it. If you don't get pregnant your first semester, you'll be successful in life.' That kind of stigma is not okay with me." As she aced classes that year, she tried not to let those words cloud her mind. The next year, she faced a tougher challenge. "During my sophomore year at Florida A&M I was raped," she says. In the aftermath, it was the people who hugged her, joked with her and spoke to her who helped her get over the trauma.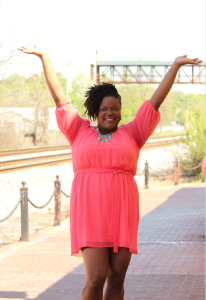 Though she had been a little shy and quiet, Halyard realized she had to begin speaking up for the many women who, like herself, had overcome complex struggles to get where they are today. She found her personal philosophy – living in integrity with one's self – here at LIFE after hearing Dr. Riekeman speak about Rights and Responsibilities. Since then, she works to be true to herself, knowing that's how she can best serve others.
In her free time, Halyard writes and performs poetry. She enjoys travel and swimming. "I love babies!" she throws in. Her latest hobby is picking up a new skill: she's learning how to sew so that she can make custom aprons to help fund her scholarship fund for Virtuous Life. She'll be awarding those scholarships to young women who are entering college. "Specifically women who are from areas where people don't expect them to do as well," she says. She wants those women to have that extra boost as they pursue the next step of their lives.
"We grow up in a society that kind of preaches to people about what's right and wrong, that makes life black and white," Halyard says. "I love living in the gray."
Faces of LIFE is a story campaign that showcases members of the dynamic LIFE community, including faculty/staff, students, alumni and health science professionals. Interested in being featured or nominating a candidate? E-mail LIFENews@LIFE.edu. Read more Faces of LIFE stories.