Faces of LIFE: Susan Starling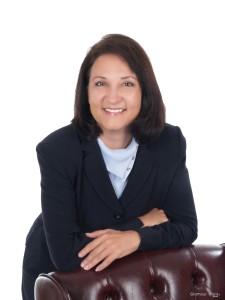 Susan Starling
Sharks, Planes and Study Abroad
Director of English as a Second Language and Study Abroad
November 2015
If you can't find Susan Starling, Director of English as a Second Language (ESL) and Study Abroad, at her office here at Life University (LIFE), you might be able to find her under the sea or in the skies. Her passion for travel and adventure has not only taken her across the globe, but into its many highs and lows. As a SCUBA diver with specialized training, she's been trained to hand-feed sharks. She's also studied at aviation school and had the opportunity to fly a plane upside-down. "Provides a whole new perspective of the world!" she says.
Starling's mother instilled in her both an open-minded worldview and a penchant for travel. Starling chose to minor in Spanish while earning her Bachelor of Education at Valdosta State University, and then went on to teach at an English language institute in Costa Rica. Next, she went to school for Aviation Maintenance ("For my own enjoyment," she notes), earned a Masters in Public Administration and is currently working on her dissertation to complete a Doctorate in Public Administration.
Her education led her to a variety of fulfilling and fast-paced jobs, from working for a Washington, D.C. company that pursued government contracts for companies to running an adult education program with Clayton College and the Fulton County Board of Education. She's taught political science at Valdosta State University; designed and implemented the first Bilingual Business Conference in Jacksonville, Florida; and traveled across the world to become the CEO of and English language company in China. "I loved China, and it was a fantastic experience. Although, I must say, my Chinese never really improved much so my time there was always full of surprises," she says. When she left China, she joined the Life University family and has worked here for six years.
"I have had many career goals, and I have been very fortunate that I have met most of them," she says, "but I think my next goal would be to help develop and implement an internationalization program for a college campus. Globalization is extremely important to the success of students being able to function in business in the future. University campuses are realizing more and more the necessity to develop an integrated program that develops this interconnectedness."
At LIFE, Starling's worldview allows her to relate to international students who are unfamiliar with the English language. "When students get discouraged, I often tell them I cannot imagine myself – as an adult – trying to learn Korean, Chinese or any other language starting at the academic level first," Starling says. LIFE has many international students and now many students from Puerto Rico who are simultaneously working on their English as they pursue a degree. She also labors to make study abroad dreams come true for Life University students, a process that is difficult when matching LIFE's quarter system to other programs' semester scheduling. "Thanks to the help of many people on campus, we are sometimes able to make this incredible, life-changing experience happen for our students," she says.
Outside of work, Starling enjoys a handful of adventuresome hobbies. As a certified hand-feeder of sharks, she's done a lot of work with the animals, including shark-tagging and research. "I am probably one of a few people who can say they have had their arm up the mouth of a shark," she laughs. As part of her SCUBA diving training, she's also certified in underwater photography, deep water, and rescue and recovery. Starling sang with a Scottish Music Group when she first came to Atlanta and is currently learning to play the harmonica – an instrument her father used to play.
She's also hoping to plan more trips to just about anywhere. "I would literally love to go anywhere in the world," she says. "I wouldn't even need to pack if you offered me a last minute ticket – I actually got to spend a weekend in Iceland that way." On the docket are annual trips with her daughter – they're planning summertime wagon-train rides, trips to the Grand Canyon, backpacking through Europe and even a trip to base-camp at Mount Everest in memory of Starling's mother, who passed away two years ago.
"I have had an incredible life. I have wonderful brothers for whom I am fortunate. I met the love of my life years ago and have a wonderful daughter," Starling says. "Watching my daughter grow and experience life is my greatest adventure yet!"
Faces of LIFE is a story campaign that showcases members of the dynamic LIFE community, including faculty/staff, students, alumni and health science professionals. Interested in being featured or nominating a candidate? E-mail LIFENews@LIFE.edu. Read more Faces of LIFE stories.