Academic Center for Educational Success
Academic Center for Educational Success
The Academic Center for Educational Success (ACES) offers a variety of services to support students in achieving their academic goals. In addition to helping students improve their study skills and develop learning strategies to enhance academic achievement, assistance is also made available through these services: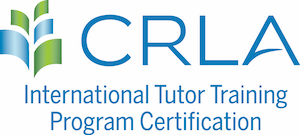 Fall 2020, the Life University's Academic Support Per-Assisted Learning Program was awarded the Level 1 of the CRLA Tutoring International Certificate (ITTPC). ITTPC provides professionals with the opportunity to create, improve, and expand tutor and peer educator training for a campus' unique programs.
Benefits of Certification
CRLA-certified programs demonstrate high standards:
Certification provides recognition and positive reinforcement for tutors' and peer educators' successful work;
Certification sets professional standards of skill and training for tutors and peer educators;
Certification augments program credibility for administrators and institutions.
Peer Assisted Learning (PALS)
The purpose of the Peer-Assisted Learning (PAL) program is to help undergraduate and Doctor of Chiropractic students help themselves and assisting them to become independent learners. PAL utilizes student leaders, who have succeeded in historically challenging courses, to facilitate collaborative review sessions each week. PAL assists students with improving their learning strategies to promote independence and empowerment inside the classroom. PAL leaders can also directly be involved in facilitating review session activities and discussions. Leaders use a non-remedial approach to learning that supports students toward academic success by integrating "what to learn" with "how to learn."
PAL is a free service offered to all students in a targeted course. All students are encouraged to attend PAL, as it is a voluntary program.
PAL leaders
PAL Leaders are students who have earned an A or B in the course they will lead. They have also had letters of recommendation letters/forms written by two of their professors.
Benefits of Using PAL for Students
Student participants will learn how to study effectively- both independently and collaboratively. They will also develop a deeper understanding of course material and how it applies to their world. This will translate into better grades and a higher level of confidence that they belong at Life University and can succeed academically here.
What can PAL do and What can't it do?
PAL can help students learn how to study both independently and collaboratively. It also helps students learn from one another, verify actual course knowledge, challenge them to teach material back to the PAL leader and prepare them for future courses. PAL cannot replace the professor's lectures or in-class assignments. PAL leaders will never cover material in their sessions that has not been already covered in class. Attending PAL sessions does not guarantee that a student will be successful on their exams and other assignments. Students must still be responsible for their own learning.
Peer-Assisted Learning-DC Spring 2022 Schedule
Peer-Assisted Learning-UG Spring 2022 Schedule
PAL Leader Application Checklist
Faculty Recommendation Form (2 recommendation forms are needed)
Online Tutoring
Students may access online tutoring through Tutor Me. The link to access this online tutoring is found on Blackboard in all courses in which the student is enrolled. Students will need to refer to Tutor Me's schedule for subject availability and the times they are offered.
Academic Success Workshops
Academic Success Workshops help students develop effective learning strategies, such as improving their studying, goal setting, and time management skills through interactive processes and individual one-on-one appointments.
Academic Success Workshops are free to the students and provide helpful skills to assist in student success.
Academic Success Workshop Schedule for Doctor of Chiropractic Students:  Spring 2022
Academic Success Workshop Schedule for Undergraduate Students:  Spring 2022
MULTICULTURAL STUDENT ACADEMIC SUPPORT PROGRAM
The Multicultural Student Academic Support Program offers support services for transitioning students from within or outside of the US related to language, background, and/or cross-cultural experience.
There are two programs under the Multicultural Student Academic Support Program: AALPHA and Global Voices
African American Leaders Promoting Higher Achievement (AALPHA) offers academic support resources for Multicultural, primarily African American students as they transition and adjust to their new cultural and academic surroundings.
Global Voices helps non-native, English-speaking and international students to strengthen their communication, written, and comprehension skills so that they may be more successful in their academic programs at Life University. Students can find resources to enhance their reading, writing, comprehending, and speaking of the English language, along with other support.
We want to guide all students towards achieving their academic, cultural transition and leadership goals as they join Life U's community.
African American Leaders Promoting Higher Achievement
Stars Peer Mentoring
The STARS Peer Mentoring Program promotes academic success, persistence, and relationship building by connecting first- and second-year students with upperclassmen that can offer helpful information and share their own experiences.
Make-Up Testing
Make-Up Testing is available on Tuesday, Wednesday and Thursday @ 11:00a.m. during weeks 1 through 10. There is no make-up testing during finals week. All testing is conducted in room 152 in the CCE building. Purple make-up request forms are available in the ACES office in the Harris Center for Clinical Education building. The forms must be filled out and signed by a faculty member prior to the exam.
Open Academic Learning Centers
Come to CCE 109 or CGUS 218 for independent and/or small group study. Each Open Academic Learning Center has learning resources, models, computers, and other educational resources for students to utilize while in the learning center.
Request Academic Support Assistance
---
Questions or Comments
If you have any questions or comments, please contact Academic Support at 678.331.4570 or email AcademicSupport@LIFE.edu.