Academic Support
Academic Support
---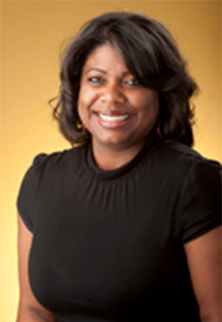 Academic Support
Supplemental Instruction (SI), Tutoring, on-line tutoring, Global Voices, Educational Skillshops and make-up testing.
Nicoly Myles, Ed.D.
Director of Academic Support
---
Academic Support Services
SSC offers a variety of services to support students in achieving their academic goals. In addition to helping students improve their study skills and develop learning strategies to enhance academic achievement, assistance is also made available through these services:
---
Supplemental Instruction (SI)
Supplemental Instruction (SI) leaders act as facilitators by helping students develop and strengthen study skills and integrate effective learning strategies that are content specific. All students are encouraged to attend as many SI sessions as possible, as it is a voluntary program. Please see SI schedule for specific times and locations. If SI services are not offered, students will be informed and referred to the appropriate learning lab(s) for assistance and/or encouraged to contact their faculty for further assistance.
Winter Supplemental Instruction Schedule
---
Undergraduate Tutoring
Tutors act as facilitators by supporting their peers in strengthening study skills, such as time management, academic goal setting and note-taking while studying specific course content. Tutoring sessions are drop-in format. Please see the Tutoring schedule for specific times and location of the tutoring sessions.
If tutoring services are not offered, students will be informed and referred to the appropriate learning labs for assistance and/or encouraged to contact their faculty for further assistance.
---
Online Tutoring
Students may access online tutoring through Tutor Me. The link to access this online tutoring is found on Blackboard in all courses in which the student is enrolled. Students will need to refer to Tutor Me's schedule for subject availability and the times they are offered.
---
Academic Skillshops
Academic Skillshops are free workshops that provide helpful skills to assist in student success. There are two types of skillshops: Academic Success and Campus Connections.
Academic Success skillshops help students develop effective learning strategies, such as improving their studying, goal setting, and time management skills through interactive processes and individual one-on-one appointments.
Campus Connections skillshops are presented by professionals around campus that help students develop effective life strategies that are needed outside of academics, such as financial literacy, media literacy, care and compassion, and counseling.
The Green Bag Campaign is a collaborative effort initiative designed to improve students' ability to employ academic success skills and emotional coping strategies. Life University staff members will host information tables, classroom presentations, skillshops, and other events designed to help students "fill their bag" with techniques and strategies to build their academic and emotional fitness levels. After each Green Bag skillshop, you will receive a stamp. After you have completed 5 out of the 9 Green Bag skillshops, bring your stamped page to the SSC to receive a bag of SSC swag! Look for the green bag icon.
---
Global Voices
Global Voices helps non-native, English-speaking students to strengthen their communication, written, and comprehension skills so that they may be more successful in their academic programs at Life University. Students can find resources to enhance their reading, writing, comprehending, and speaking of the English language, along with other support. Global Voices has 2 full-time academic support professionals available to assist the students with their English language needs. Global Voices is located in Mod 4.
---
AALPHA
AALPHA (African American Leaders Promoting Higher Achievement) offers academic support resources for Multicultural, primarily African American students: Undergraduate, Master's and Doctor of Chiropractic as they transition and adjust to their new cultural and academic surroundings. We want to guide our students towards achieving their academic, cultural transition and leadership goals as they join Life U's community.
African American Leaders Promoting Higher Achievement
---
Stars Peer Mentoring
The STARS Peer Mentoring Program promotes academic success, persistence, and relationship building by connecting first- and second-year students with upperclassmen that can offer helpful information, warn of dangers, and share their own experiences.
---
Make-Up Testing
Make-Up Testing is available on Tuesday, Wednesday and Thursday @ 11:00a.m. during weeks 1 through 10. There is no make-up testing during finals week. All testing is conducted in room 152 in the CCE building. Purple make-up request forms are available outside the lobby of the SSC in the CCE building. The forms must be filled out and signed by a faculty member prior to the exam. No appointment is needed.
---
Open Learning Resource Centers
There are two (2) open learning environments that encourages independent or group study. The learning labs are located in CCE 109 and CGUS 218.
Alternately, a copy of the SI, tutoring, and educational workshop schedules can be collected from the SSC in the CCE building ,on the SSC Blackboard page, or the SSC Facebook page.
---