B.S. in Anatomy and Physiology (Online Only)
B.S.

Degree in Anatomy and Physiology


(Online)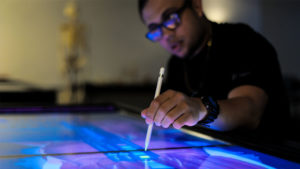 In Life University's online Bachelor of Science in Anatomy and Physiology, students will learn to navigate and understand the human body's complexities and prepare for a future healthcare career. The program's curriculum explores how the human body works and how our daily lives affect our physiology. Students will also discover how anatomy and physiology affect various ethical, social and philosophical issues. Furthermore, they will learn how Vitalism applies to the human body, its physiology and healing process, and the governance of regulating a homeostatic balance.
Learning Outcomes
Describe the major organ systems of the body and their physiological processes.
Explain how the philosophy of Vitalism relates to human anatomy and physiology.
Describe pathological conditions and abnormalities associated with human anatomy and physiology.
Be able to conduct independent research on human anatomy and physiology topics.
Interpret results from published articles and case studies and apply the findings to course assignments.
Career Opportunities
Graduates of Life U's B.S. Anatomy and Physiology degree program could go on to further study and become:
Exercise Physiologists
Chiropractors
Physical Therapists
Nurses
Occupational Therapists
Dentists
Academic or Healthcare Research Scientists
Fast Facts
Employment of exercise physiologists is projected to grow 13% from 2020 to 2030, faster than the average of all occupations
The median annual wage for medical (research) scientists was $95,310 in 2021.