About the Office of Diversity, Equity & Inclusion
About ODEI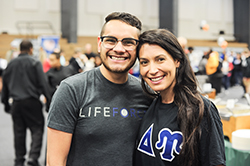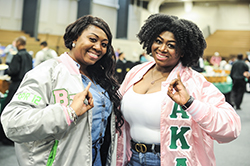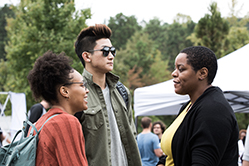 Vision Statement
The Office of Diversity, Equity and Inclusion (ODEI) strives to make Life University a leading institution for inclusive excellence where people of all identities, perspectives and experiences find a welcoming environment where multiplicity, parity and inclusiveness are unwavering values.
Mission Statement
The Office of Diversity, Equity and Inclusion (ODEI) serves the Life University community as a leader, resource and support across all areas of the institution. The office aims to foster a diverse and inclusive environment through its programs, policies and partnerships in alignment with the University's 2020 Strategic Plan for Diversity, Equity and Inclusion.The mission of this office is to promote inclusive excellence through:
Accountability-ODEI monitors and measures progress of the University's Strategic Plan for Diversity, Equity and Inclusion.
Recruitment and Retention-ODEI works to support campus-wide efforts to recruit and retain diverse students, faculty and staff.
Professional Development- ODEI oversees the Life University Diversity, Equity and Inclusion Training Program.
Promotions and Collaborations– ODEI collaborates with departments committees and student groups across campus to design and promote programs and events related to diversity, equity and inclusion.
Core Values
Encouraging development from a vitalistic, diverse and inclusive perspective.
Affirming the intersecting identities of our community members.
Advancing cultural competence throughout the institution.
Modeling Lasting Purpose, integrity, and social justice.
Contact Us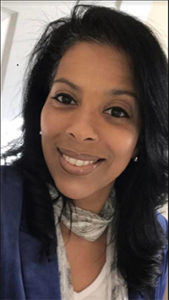 Karoline N. Oliveira, Ed.D.
Interim Executive Director
ODEI@LIFE.edu
As Life University has confirmed its commitment to diversity, equity and inclusion with the establishment of this office, I am honored to serve as ODEI's founding director. I look forward to working across the institution in support of the University's strategic goals for inclusive excellence.
Recognizing that our success is dependent on how well we value and engage the rich diversity of our students, employees, and alumni, ODEI is committed to honoring Life's guiding principle of "Lasting Purpose" within a social justice framework.
Favorite Quote:
"Diversity is receiving an invitation to a party, Equity is possessing the resources to attend, Inclusion is being asked to dance."
~unknown