LIFE Stories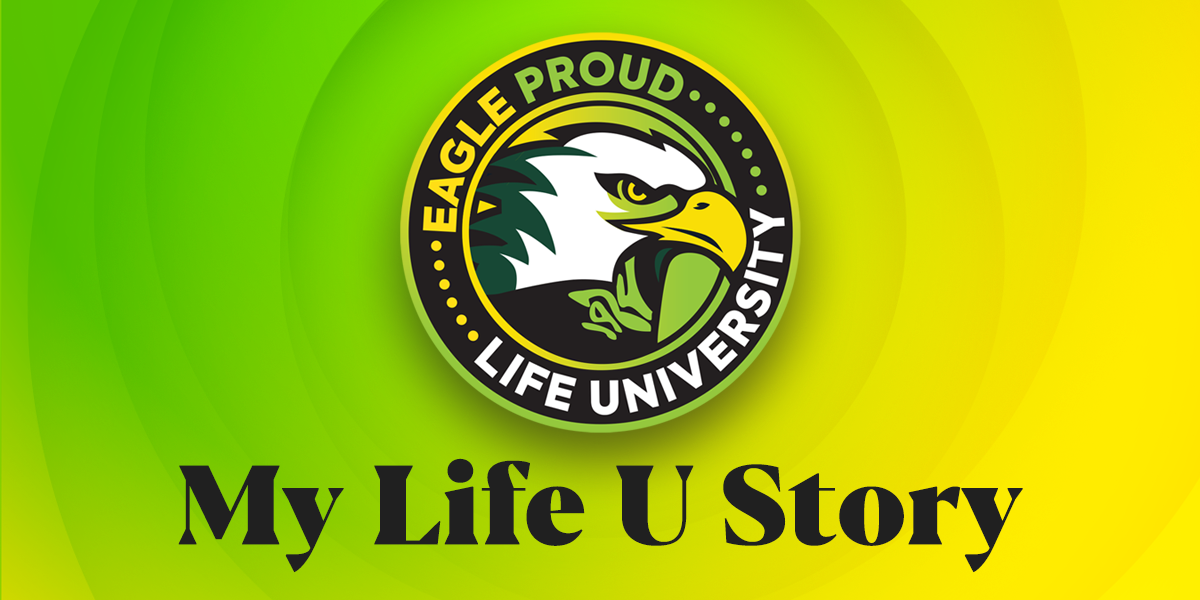 What is Eagle Proud?
It's a movement. It's a lifestyle. It's a community.
Life University is committed to fostering a sense of belonging and community among all students. In support of this goal, the University will design and implement a campus-wide campaign called Eagle Proud to establish and promote Life University traditions.
Life U students, especially undergraduates, need additional opportunities to connect and integrate with the University community and culture. They also need opportunities to build meaningful relationships with peers, faculty and staff.
We Want You to Share Your Life U Story!
Your Life U Story is important because, together with other's stories, they tell the University's story. Life U is a place with wonderful people who are doing wonderful things – people giving, doing, loving and serving out of their own abundance. This spirit of Lasting Purpose needs to be on display to inspire others to follow suit and make our Life U community #EagleProud.
What is Your Life U Story?
Well, only you know that. We'd love for you to share videos, pictures, written blurbs, etc. of you at Eagle Proud-sponsored events, making research presentations, serving with your Life U club, perfecting your craft at internships, being awarded academic accolades, or a whole host of other things.
Best Submission Each Month Wins Life University SWAG!
Once you submit your story in the form below, it will be disseminated to the proper Marketing teams. After reviewing your story, Marketing may reach out to you for additional information.
---
Life Stories
Allows Faculty, student, staff and alumnae to submit stories to Marketingf
---
Current Life U Stories
Classmate Families Revisit Barclay Arms (The Commons) 38 Years After Graduation »
Doctor of Chiropractic and Life University Faculty Member Dr. Nicole Poirier Shares the Following Compelling Story of Giving Back to Her Community »
---