Orientation
Fall Orientation
All in-person (face-to-face) orientations.
2023 Orientation Dates: September 26-27
Fall Orientation Dates:
September 26-27, 2023 This is a 2-day required orientation program for the Fall Quarter. Students must attend both days.
All Student must be registered for orientation no later than Monday, September 18, 2023, by 5:00 p.m.
Fall Registration is open.
Click Here to Register in Engage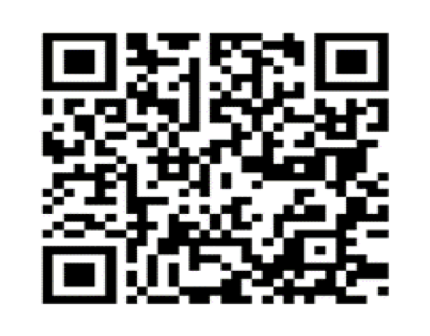 Thursday, September 26-Friday, September 27– This is a two-day orientation program designed for Undergraduates, Graduates, and Doctorate of Chiropractic students; students are required to attend both days.  The program begins at 7:30am-5pm each day.
For guests– We will limit the number of guests to attend orientation to 1 guest per student.
Experiential Learning Activity (ELA); For students only.
All students will have the opportunity to participate in an experiential learning activity with your fellow classmates.No guests will be able to participate in the ELA session.
Required Attire for ELA session:
For Undergraduate and Graduate students, please dress in athletic gear. For D.C. students, ELA is a seminar format and you may dress as you wish.
Dress for active engagement in activities; athletic gear required
Closed toed shoes: no flip flops, sandals, or crocs.
Dress in layers (for inside and outdoor activities)
No electronics or bookbags etc.
Bring only what you will need for the session; you will be responsible for your own items and property.
Cell phones must be secured and silenced.
To access your @Student.LIFE.edu email address, please view the Accessing Your @Student.LIFE.edu PDF.
To submit your photo for your Eagle Card, please view the information here.
Please take time and explore the New Student Guidebook, it will provide you with a great deal of information that will help ease your transition to Life University.  Our orientation program is designed to provide you with relevant information and to help you make connections.  Your orientation to LIFE will revolve around four areas of focus:
Information
You will meet with individuals from many different offices on campus that will become important to you during your time at Life University. These include individuals from Financial Aid, the Library, the Student Success Center, Student Affairs, Athletics, Clubs, Campus Organizations and more.
Understanding
If you don't already know, Life University is one of the premier, contemporary, vitalistic health care institutions in the country. During your orientation program, you will have the opportunity to learn more about our outstanding educational programs, as well as have an opportunity to arrange for chiropractic wellness care in one of our clinics.
Connections
A vital component of your university experience is creating new connections. Not only will you have the chance to meet other incoming students, but also some current students, as well as faculty, administration and staff members. Life University is a warm, welcoming community of individuals who care about each other and want to see each other succeed in their chosen paths. You will find that the individuals you meet at orientation will be part of your educational experience for the next several years.
Advisement
The final component of orientation is the opportunity to receive one-on-one advising and course registration. During the orientation program, you will meet with an University Advisor assigned specifically to you. The University Advisors are dedicated to working with you to plan a challenging and rewarding academic experience aimed at maximizing your potential here at Life University. University Advisors are also a great resource for all things related to your experiences on campus.
If you have any questions about your orientation program, please feel free to contact the Office of Student Affairs at 770-426-2700 or email Orientation@LIFE.edu