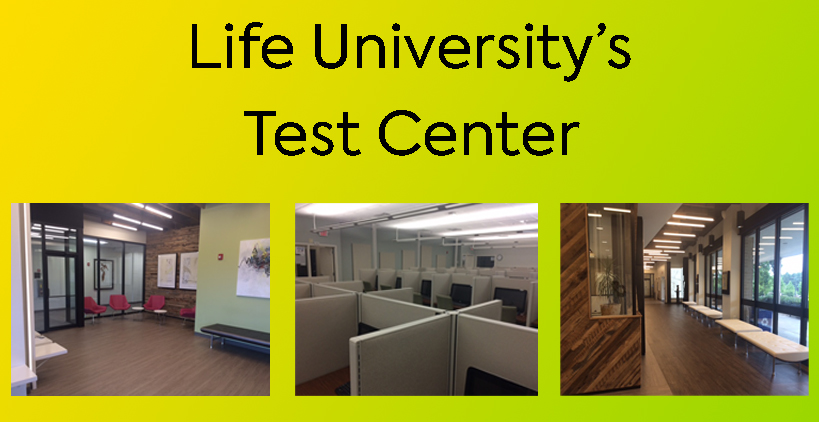 The Center for Education, Assessment and Learning (CEAL) at Life University is comprised of the Assessment Center (AC) and the Mastery Testing Center (MTC). The Assessment Center has 23 private rooms designed as a provider's office, but with wall and ceiling cameras and speakers for video and audio capture, where students' skills are assessed. The software, Learning Space, is utilized in the Assessment Center. The Mastery Testing Center (MTC) is one large room with 73 private workstations equipped with a computer. Additionally, the MTC has a check-in desk with two instructor computers and an observation room. Currently there is a staff of 3 to proctor and assist faculty and test candidates in administration of assessments. We test not only administered assessments for Life University's undergraduates, graduates and professional program students but also standardized testing situations for outside individuals. We proctor licensure exams for several organizations and administer standardized exams such as Accuplacer, MAT, CLEP and SAT.
---
RESOURCES
LOCATION
William M. Harris Center for Education, Assessment and Learning
1250 Life's Way
Building 600, Rm 130
Marietta, GA 30060
CONTACT
Appointments are required.
TestCenter@LIFE.edu

NOTES
Test fees must be paid in full prior to testing.
Valid and acceptable forms of ID are required—no exceptions.For more information, please contact
TestCenter@LIFE.edu.
AVAILABLE TESTS