Career Services
Career Services Mission
To support and empower students and alumni in their career development as they make career decisions, develop job search strategies and secure employment.
---
---
Campus Location:
Student Affairs office area of the Learning Resource Center (between the Library and the Enrollment Department)
Office Hours:
Monday – Friday, 8:00 am – 5:00 pm
Appointments Available:
Monday – Friday, 10:00 a.m. – 4:00 p.m. (resume/CV review, interview preparation)
---
Life University believes that career planning is a lifelong process and desires for all graduates to secure fulfilling careers post-graduation as they strive to apply its guiding principle of Lasting Purpose: To Give, To Do, To Love, To Serve – Out of a Sense of Abundance and share their individual gifts with the world.
Our goal at Life University is to give our students an environment where they can flourish, grow and reach their full potential.
We strive to help our students become the best they can be as they discover and begin their  professional pursuits. Our Career Services department helps students decide on a career path and create a plan on how to get there.
We aim to connect students with career opportunities and invite employers interested in hiring or associating with a Life graduate to explore the many means by which we foster connecting with our students and graduates.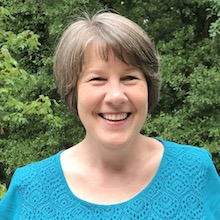 Sue Dudt
Director of Career Services
770.426.2767  sdudt@LIFE.edu