CARE


C

ONNECT

A

DVOCATE

R

ESPECT

E

NCOURAGE & EMPOWER

The mission of the CARE Team is to foster a culture of caring through proactive and flexible cross-functional responsiveness to student needs.

Looking to contact the CARE TEAM? You can fill out this form for a friend or yourself and the CARE Team will contact you.

Click here for CARE on Engage.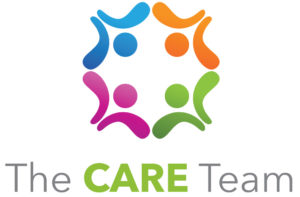 The coursework in Life University's programs can be challenging…even overwhelming. There will be times when you're focused on your studies so much that almost nothing (or no one) else seems to matter. Even your health and wellbeing can take a back seat.
REACH OUT
If you're feeling lonely or stressed…if you're worried about a friend or classmate…if you've experienced unfair or biased treatment…if you need answers that you're just not getting…the CARE Team is here for you.
WE'RE ONLY AN EMAIL AWAY
We know today's students prefer text, chat, social media and other ways to connect – but email is the official form of communication at Life University (and most universities).
PROMPT REPLIES
Your email to the CARE Team won't go unanswered…and we do our best to reply within an hour or two (and sometimes, within minutes).
Who's on your CARE Team?
• COUNSELING SERVICES
• UNIVERSITY ADVISEMENT
• ATHLETICS
• STUDENT LIFE
• SERVICE INITIATIVES
• ACADEMICS
CONTACT US
Email us at CARE@LIFE.edu
WE'RE HERE FOR YOU.
The CARE Team is available for support, no matter what the issue.
YOU MATTER.
Whether the issue is large or small, urgent or long term, yours or a friend's, the CARE Team is with you. You don't have to deal with it alone.
"If you find it in your heart to care for somebody else, you will have succeeded."
Maya Angelou