Bachelor of Science in Nutrition
BACHELOR OF SCIENCE
NUTRITION
Life University's Nutrition Department is built on a neo-vitalistic view that what we eat can affect the entirety of our health. This applies to dealing with an illness, trying to live a healthier lifestyle, maximizing physical performance or simply cooking balanced meals for the week.
Nutrition is a science that examines the metabolic and physiological responses of the body to food and diet and the role of nutrients or phytochemicals in the cause, treatment and prevention of disease. Nutritionists are often on the front lines of combating poor eating habits by educating clients and communities on the nutritional value of food while also creating healthy menus and food offerings in a variety of settings, including schools, hospitals, health clubs, physicians' offices, nursing homes, correctional facilities and more. Those in the industry also may monitor safety and sanitation practices; hire and train staff; prepare budgets and reports; and purchase equipment, food and supplies.
WHAT OUR STUDENTS SAY
"I very much want to be a constructive voice for healthier nutrition. I want to work in the community and give back to the community as an encouraging voice for a healthier lifestyle."
Samenna White, B.S. Student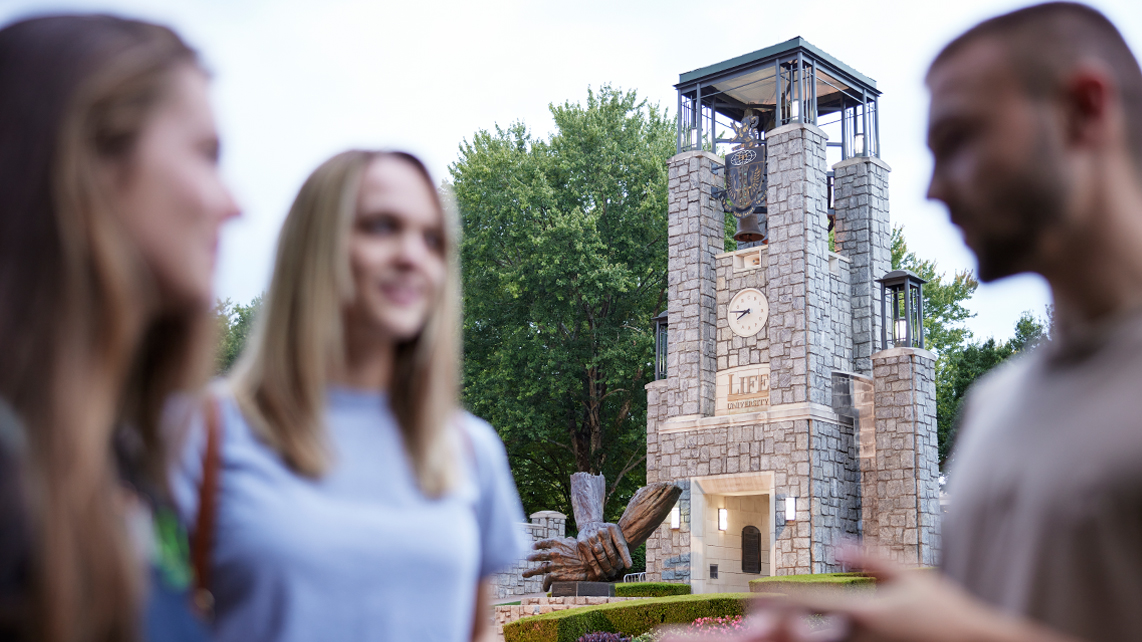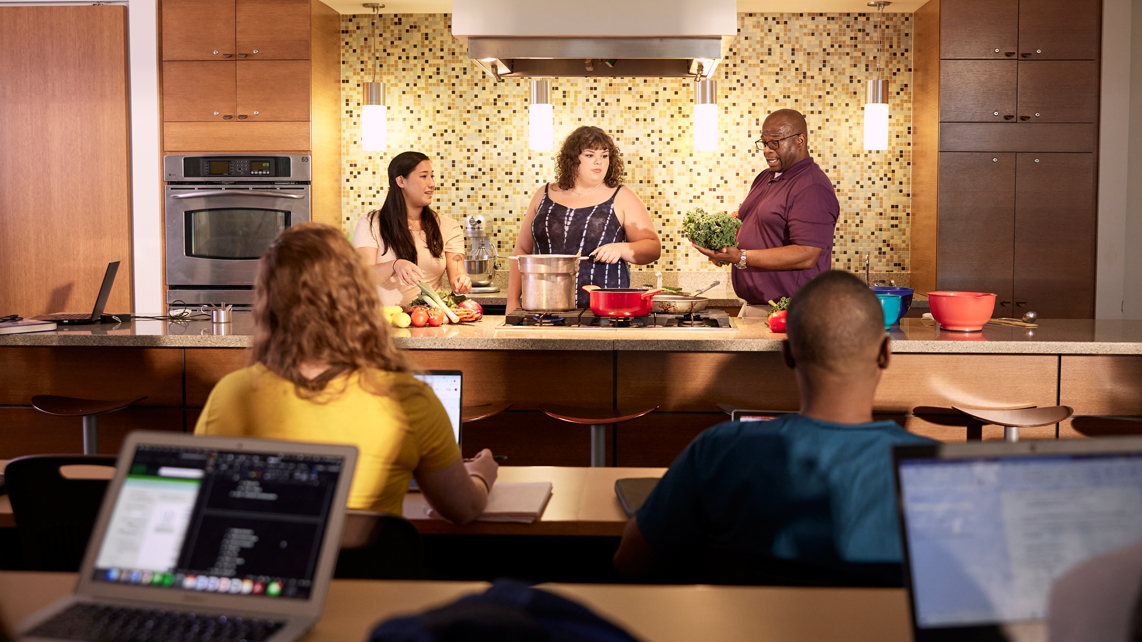 B.S. Nutrition
CLOSER LOOK
What You'll Learn
#1 – Upholds the vitalistic vision of the University through a sustainability focused curriculum based on mindful decision-making practices related to food and its preparation which respect and heal individuals, food systems and the earth.
# 2 – Six state-of-the-art teaching kitchens where students receive hands-on training and group learning.
#3 – Enjoy live demonstrations in a culinary amphitheater where instructors model concepts taught in class.
#4 – Be prepared for success by connecting classroom theory with real-world practice in field rotations in the community and interacting with patients and clients.
#5 – Graduates from the program will leave with an understanding of how quality nutrition can improve people's health and performance throughout their lives.
#6 – Empowered with the critical thinking required to emerge as transformational thought leaders in the interdisciplinary field of culinary nutrition, a unique merging of science, healing arts and self-expression.
Program Design
For more information on degree specifics, requirements and curriculum offerings, please visit Loading….>
Career Opportunities
Holistic health center
Community centers
Nonprofit organizations
Fitness and beauty centers
Retail and industry
Advertising & Marketing (creating informational literature)
Product Development
Social Educator
More Career Highlights
Nutritionists are social educators who communicate awareness and change in the way individual communities and society as a whole understand and utilize food.
Nutritionists are experts who understand the science of food (chemistry, biochemistry, food science, etc.) and the business applications.
Nutritionists are creative innovators who write recipes, design meal plans, counsel clients, find solutions, and explore flavor and plating – all in pursuit of colorful, conscious eating.
NUTRITION CAREER
STATS & FACTS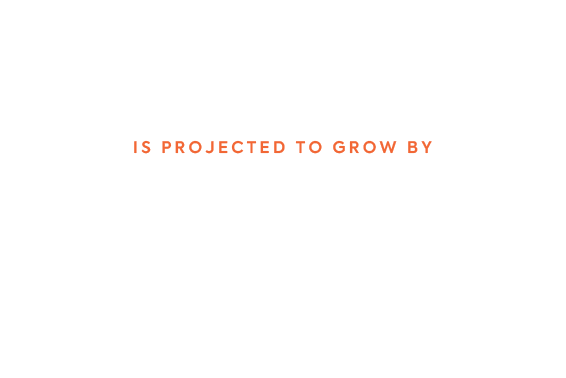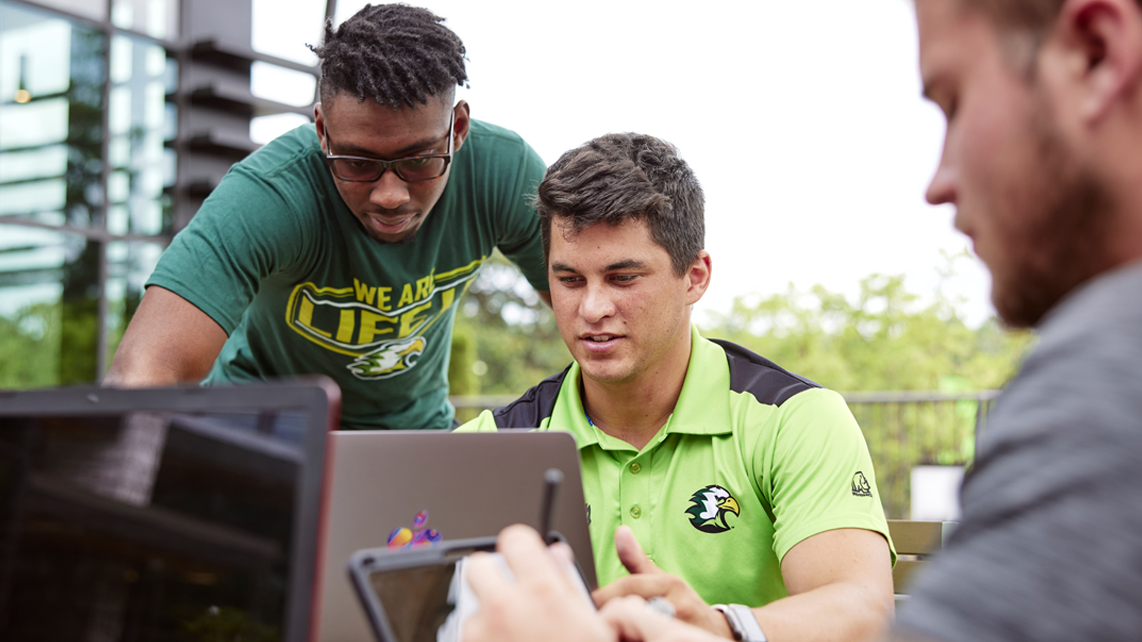 NUTRITION DEGREE
RESOURCES
Life U Academic
NEWS
Loading...