LU New Hires (September & October)
From (L-R): Jacob Balcom: Credentials and Admissions Evaluator; Ca'Landra Blockman: Counselor; Katya (Yekaterina) Gokhman: Assistant Women's Soccer Coach; Andreea Johnson: Academic Support Associate; Dr. Saphronia Johnson: Assistant Dean of Natural Science; Lisa Gerold: Transcript Analyst; Lisa Reed: Director of Human Resources.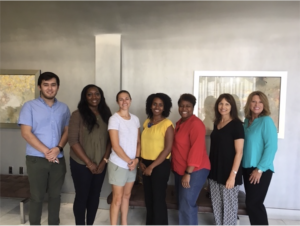 From Andreea Johnson, Academic Support Associate, "I would like to help students learn practical and useful study and life skills. I also want students to feel supported and that my services are truly beneficial to their lives."
From (L-R): Dr. Jason Shepard: Full Time Faculty- Psychology; Aimee Audette: Student Accounts Specialist; Angela Getter: Development Officer; Kathleen Williams: Learning Resource Director; Amanda Magdalenski: Integrated Content Creator; Sairagul Matikeeva-Kinney: Coordinator of International Programs.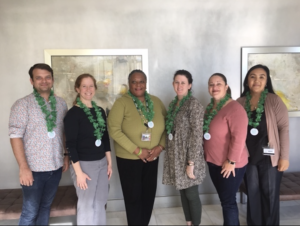 From Amanda Magdalenski, Integrated Content Creator, "I am so excited to be here and have loved my short time on campus so far. I look forward to raising the University's public profile – locally, regionally, nationally and globally. This is an amazing place, and more people should know why life is better at Life University."