Future Students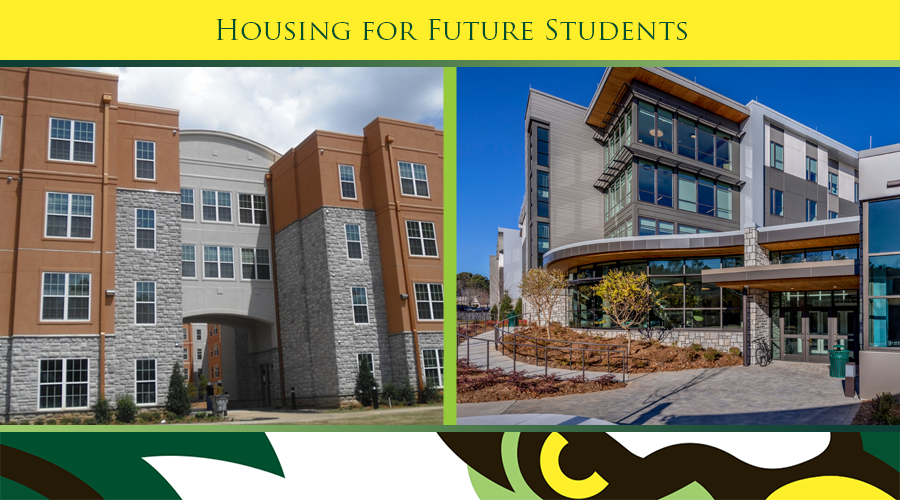 Apply for On-Campus Housing. It's easy. Simply visit the Housing and Residence Life home page by clicking here. You will need to review our housing options prior to applying: The Commons (undergraduate students) or Life's Village Retreat (graduate and Doctor of Chiropractic students) and then follow the steps to complete the application.
Let us show you the many exciting and varied options we have to offer for your home-away-from-home!
First Year, Live-On Campus Requirement (SS.032)

All first-time, freshmen students who are new to Life University and entering its College of Undergraduate Studies are required to reside in University Housing for one academic year (3 quarters).  Life University defines an academic year as the Fall, Winter and Spring quarters.
View the LU Housing Residency Requirement Exemption Policy
The rationale behind this requirement is based on statistical data that supports the fact that students who live on campus benefit from the facilities and resources that support students' success during their first year and throughout their entire college experience.
Research tells us students who live on campus develop a greater sense of belonging to the university and their surrounds, find it easier to form friendships and participate more in student organizations and activities. Furthermore, students who live on campus develop stronger connections to faculty, increase their awareness of diversity and are more likely to complete their degree within four years.
Failure to comply with the First Year, Live-On Requirement and/or providing false or misleading information in connection with a request for exemption may result in room charges and the associated meal plan being assessed to the students account and/or a referral to LU Student Conduct.
If a first-year student is removed from on-campus housing due to disciplinary or administrative action, the student may be responsible for a breakage in license agreement fee or be granted an exemption to the residency requirement. As all first-year students must live in campus housing, and housing is allocated accordingly, any first-year student whose conduct results in his/her being forced to leave on campus housing due to violations of the license agreement or the LU Code of Conduct shall be responsible for the remainder of the housing charge. No refund or credit will be given to the student if removed from housing for conduct.
---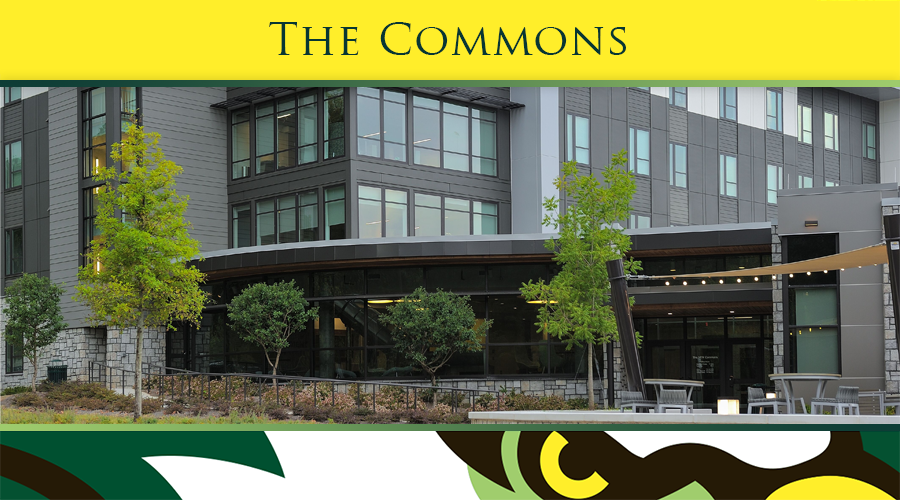 Housing and Residence Life at Life University seeks to create a safe environment where residents feel at home in a community of students and are able to build a solid foundation for academics. Our professional and student staff assist in enhancing the overall residential and academic experience for our students and are dedicated to student success. By living in our residential area, we hope this experience will allow residents to build a stronger community among peers, find opportunities to be campus and community leaders, and accomplish their personal and professional goals while at LIFE.
The Commons is designed with LIFE's newest, and youngest, students in mind. Encouraging community integration and social collaboration, The Commons at Life University is a physical example of a living, learning community. Equipped with residence life staff and fun programs, The Commons is a great place to begin your college career at Life University!
The Commons offers fully furnished single and double occupancy rooms. Each hallway features communal bathrooms that resemble bathrooms found in locker rooms. There are communal sinks and then the showers and toilets are in their own room with a door that locks behind the student. All students residing at The Commons will be required to purchase a meal plan.
Adjacent to The Commons is the Lyceum Dining Hall. Lyceum Dining Hall is located at The Commons residential building on Barclay Circle. Its primary function is to serve as an "all-you-can-eat," buffet style eatery and gathering place for students, faculty and staff. It also features the Grab & Go Grill where menu items can be made to order. Premade salads, sandwiches, parfaits and other snacks are also available.

Details
Community: The Commons
Side of Campus: Southwest
Floors: 4
Capacity: 360
Gender: Coed
Mattress: Twin XL
Included Furniture: Bed, desk, desk chair, two-drawer dresser, shelved wardrobe and an open-faced closet space with a single shelf.
---
Amenities
Wi-Fi
Lyceum Dining Hall
Elevator
Student Lounge Area
Reserved Parking available for purchase
Card Access to Building
Mail and Package Receiving
---
---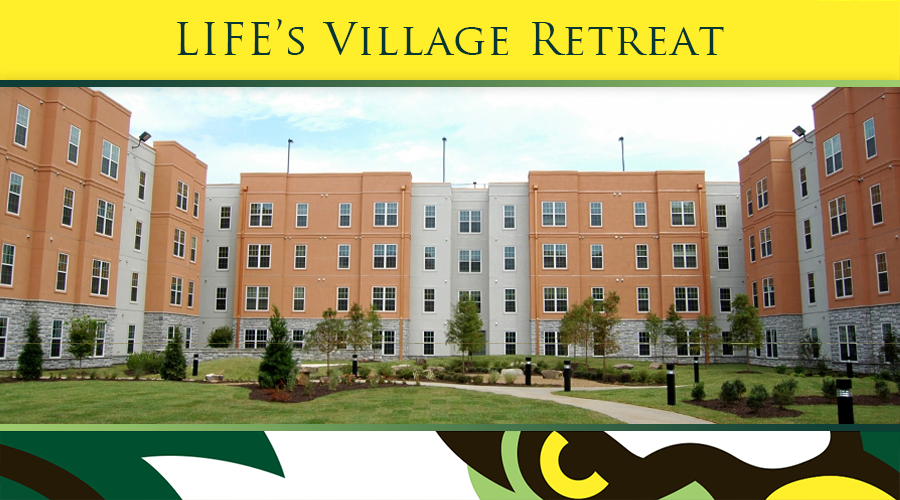 Designated for graduate and doctorate students based on availability. LIFE's Village Retreat offers studios and two-bedroom, two-bathroom apartments, which are conveniently equipped with full kitchens and are fully furnished. Life's Village Retreat offers graduate and doctorate students an independent style of living while maintaining the campus atmosphere.
Life's Village Retreat is located on the northeast section of campus overlooking the tranquil Lyceum Park. Students can enjoy a quick walk or shuttle ride to class, or perhaps enjoy studying in a harmonious atmosphere located in our courtyard complete with meditation wall. The LEED-certified building hosts card access at all entrances and offers residents the option of parking in an attached parking deck. Students are required to register their vehicle and receive the free parking pass for their vehicle to park in the parking deck. Packages are available 24 hours per day at the William M. Harris Center for Clinical Education. Additionally, students have ample social opportunities with coordinated events hosted in the large student lounge by Housing and Residence Life or can enjoy quiet time outside their rooms in study nooks found on each floor.

Details
Community: LIFE's Village Retreat
Side of Campus: Northeast
Floors: 4
Capacity: 300
Gender: Coed by floor
Mattress: Full
Included Furniture: Sectional Couch, Bar Stools, Entertainment Stand, Coffee Table, Built-in Pantry, Stacked Washer/Dryer, Built-in Closets, Bed, Desk, Chair and Stackable Dresser.
---
Amenities
Wi-Fi
Ceiling Fan
Elevator
Student Lounge Area
Parking in attached Parking Deck *decal required to park in parking deck
Zen Garden and Meditation Wall
Energy and Water Efficient Community
Card Access to Building and Apartment
Fully Equipped Kitchen (Refrigerator, Stove, Microwave, Dishwasher)
---
---
2022-2023 Housing Rates
The Commons
Single Room: $3,210 per quarter (Private Bedroom/Bathroom)
Single Room: $2,770 per quarter (Private Bedroom/Communal Bathroom)
Double Room: $2,200 per quarter (Shared Bedroom/Communal Bathroom)

LIFE's Village Retreat
Studio Apartment: $3,430 per quarterr (1 Bedroom/1 Bathroom)
Double Apartment: $2,505 per quarter (2 Bedrooms/2 Bathrooms)
***Effectively July 1st Housing and Dining Fees will increase after 2022-2023 HOUSING RATES
The safety of our residents is the highest priority. Residence Halls at Life University are equipped with a variety of security and safety devices. Each building is secured with a card access system. The Residence Halls have security cameras on each floor, smoke detectors and a sprinkler system to provide a high level of safety for our residents. The Residence Life staff are trained to handle all types of emergencies. There is always a Residence Life Coordinator and Resident Assistant on Duty in the evening. Resident Assistants sit in a common area while on duty and complete rounds of the building throughout the evening. There is also a campus safety officer sitting at the front desk of our undergraduate residence hall each evening.
The Campus Safety department will respond to all emergencies and non-emergency incidents on-campus and take appropriate action. The Campus Safety department monitors activities on campus 24-hours per day. Students and employees with concerns about criminal actions on campus can contact the Campus Safety department at 770.426.2911.
The most important safety asset at the University is our students who utilize the tools they are provided to keep themselves and their belongings safe.
Life University is providing all students, faculty and staff with LiveSafe app – a safety tool that provides a quick convenient and discreet way to communicate with LIFE Campus Safety officials, enhancing your overall safety and allowing Campus Safety officials to better protect you.
Download LiveSafe App Today – Apple | Android

---