Founders Month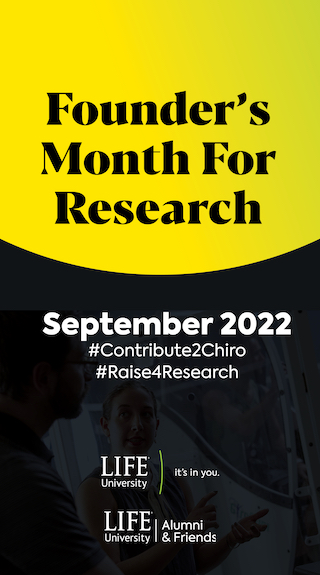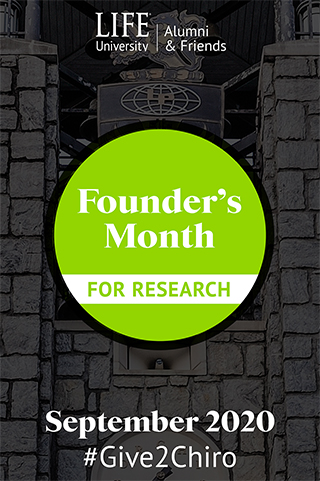 Founders Month
Founders Month for Research is a 30-day campaign in the Month of September centered around the founding date of Chiropractic: September 18, 1895. Life University has dedicated the entire month to raising resources and awareness for Chiropractic research. Students, Alumni, Faculty, Staff and Friends, join together in September as we continue to advance the Chiropractic mission!
Total Amount Raised (updated daily)
$51,999
FAQ
How do I make a gift?
To donate and #Contribute2Chiro, please visit Founders Month 2022 anytime between now and the end of September. You may also call a member of the Advancement staff if you would prefer to make a gift over the phone.
Where will my gift go?
The Center for Chiropractic Research (CCR) at Life University will use these funds to conduct research of significance on the neurological aspects of Chiropractic care. To learn more about the CCR and its research, visit CCR.LIFE.edu.
How may my practice participate?
Invite your patients to celebrate with us by donating $1 or more for every adjustment during the month of September. At the end of the month, make a cumulative contribution on behalf of your patients and practice. You may even consider matching what your patients have donated.
Questions about Founders Month?
Contact:
Gilles LaMarche, Vice President for University Advancement & Enrollment
Email:
Gilles.Lamarche@LIFE.edu
Office:
770-426-2674
SHOW YOUR SUPPORT ON SOCIAL MEDIA
Help others celebrate with us! Share these images below and why you gave on your social media accounts. Make sure to tag Life University Alumni and Friends and use the hashtags #Contribute2Chiro and #Raise4Research to be featured on our channels!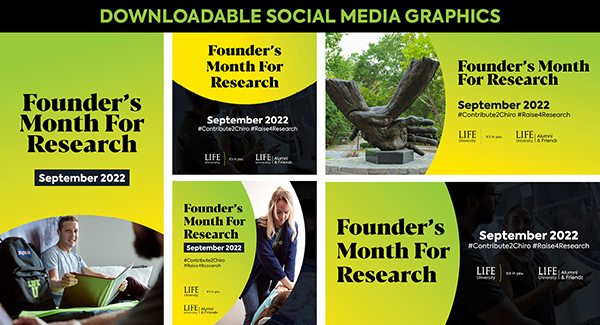 Select your social media. Click images to enlarge and download.
---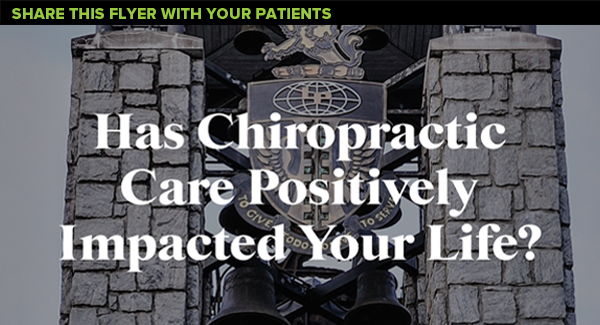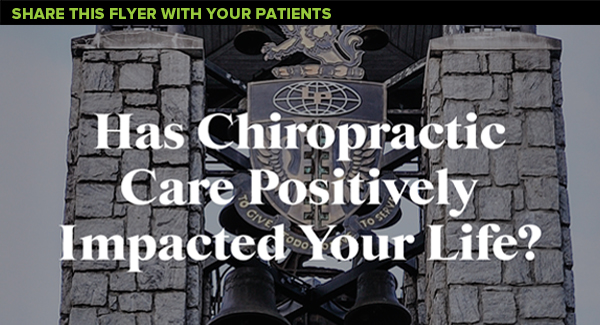 Are your patients passionate about the impact that Chiropractic care has had on their lives? Post or share this flyer in your office to give them a chance to participate in our Founders Month for Research efforts.
SOCIAL MEDIA SHARING
1. Select a social media channel.
2. Click images to enlarge.
3. Right click to download images.
FLYER SHARING
1. Click the flyer image.
2. Save or download.