Academic Advising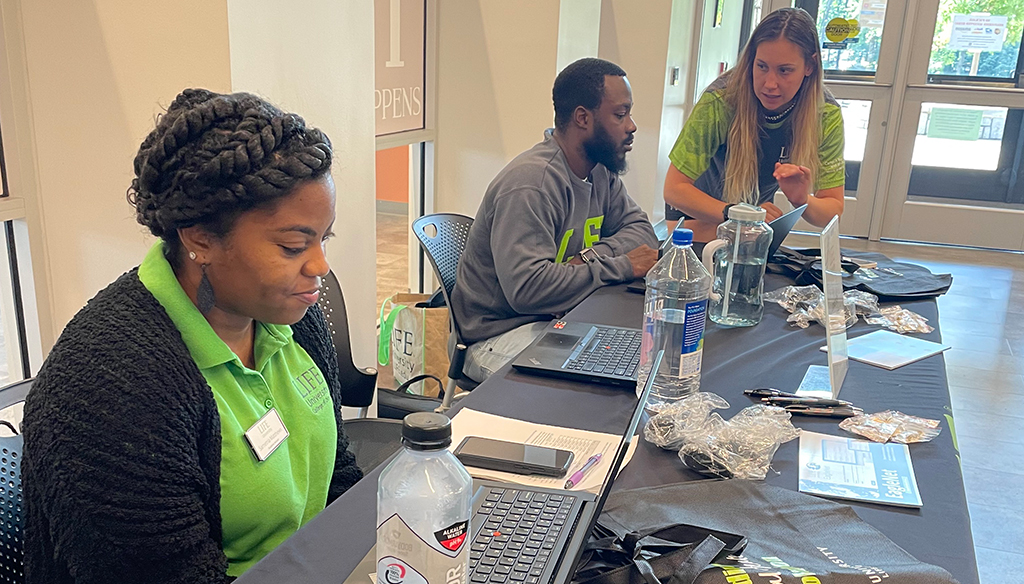 Degree Planning
The academic advising team partners with on-campus and online students to plan individualized course schedules that meet the requirements for their specific programs of study. The process includes discussions about how their program aligns with their career and/or post-graduate aspirations as well as prerequisite courses and sequencing.
Registration
Our academic advisors teach our students how to access and utilize EagleNet, the university's online scheduling system. Here, students can select, plan, and register for courses. Advisors are also instrumental in providing students with support as they finetune their schedules during the drop /add window. Later in the quarter should they need to withdraw from any course and rearrange their academic plan, advisors are more than happy to assist with this process as well.
Institutional Policies/Procedures
Academic advising is generally a great place to stop when a student requires consultation on specific university policies. Advisors often have a general familiarity with those policies that impact a student's path and can be vital in helping students think through and navigate their individual situations.
Advising Appointments/General Meetings
Each quarter, during weeks 7-10, academic advisors are available for appointments to meet with students to discuss the approaching term. Depending on the experience level of the student, that appointment can range anywhere from walking students through the step-by-step process of selecting individual courses to as brief as reviewing plans already prepared by the students themselves, offering minor suggestions for edits.
Undergraduate Program
Students with less than 45 Life University earned hours are required to see an advisor, regardless of GPA
All probation students are mandatory
Please note that students with 45 Life University earned hours or more, and have a cumulative GPA of 3.0 or above, do not have to see an advisor
Students with at least 135 hours towards their degree to ensure graduation requirements are being met
Graduate Program
1st quarter graduate students are required to meet with an advisor
All probation students
Doctor of Chiropractic Program
1st-4th quarter students are required to see an advisor, regardless of GPA
All probation students
10th quarter students to ensure graduation requirements are being met
Graduation and Post-Graduation Planning
As students move closer to the end of their journey, advisors work closely with them during the senior audit process to confirm that students have completed the necessary requirements for graduation eligibility and have applied for graduation. In some cases, this may include exit exams, and internships in addition to the required Serving Lasting Purpose (SLP Service) hours.

Need to make an appointment with an Academic Advisor?
Important Academic Advising Resources