Academic Learning Center
Academic Learning Center
The mission of the Academic Learning Center is to support the academic growth of students, no matter where they are in their journey, by providing assistance through a variety of services aimed to promote their success while at Life U. These services are designed to highlight course content and to emphasize good study habits. These are offered in a nurturing, friendly, and student-centered environment.
These services include:
Peer Assisted Learning Sessions (PALS)
One-on-one tutoring with staff or PALS (face-to-face and virtual)
Free online tutoring/writing lab assistance via Tutorme
Educational Workshops (face-to-face and virtual)
AS101 Blackboard resource page for all colleges
Laptop sign-out to be used in center
We are located in CGUS, suite 220.
Academic Learning Center
The Academic Learning Center offers a variety of services to support students in achieving their academic goals. In addition to helping students improve their study skills and develop learning strategies to enhance academic achievement, assistance is also made available through these services: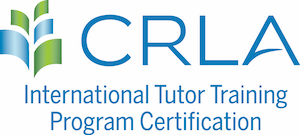 Fall 2020, the Life University's Academic Support Per-Assisted Learning Program was awarded the Level 1 of the CRLA Tutoring International Certificate (ITTPC). ITTPC provides professionals with the opportunity to create, improve, and expand tutor and peer educator training for a campus' unique programs.
Benefits of Certification
CRLA-certified programs demonstrate high standards:
Certification provides recognition and positive reinforcement for tutors' and peer educators' successful work;
Certification sets professional standards of skill and training for tutors and peer educators;
Certification augments program credibility for administrators and institutions.
Peer Assisted Learning (PALS)
The purpose of the Peer-Assisted Learning (PAL) program is to help undergraduate and Doctor of Chiropractic students help themselves and assisting them to become independent learners. PAL utilizes student leaders, who have succeeded in historically challenging courses, to facilitate collaborative review sessions each week. PAL assists students with improving their learning strategies to promote independence and empowerment inside the classroom. PAL leaders can also directly be involved in facilitating review session activities and discussions. Leaders use a non-remedial approach to learning that supports students toward academic success by integrating "what to learn" with "how to learn."
PAL is a free service offered to all students in a targeted course. All students are encouraged to attend PAL, as it is a voluntary program.
PAL leaders
PAL Leaders are students who have earned an A or B in the course they will lead. They have also had letters of recommendation letters/forms written by two of their professors.
Benefits of Using PAL for Students
Student participants will learn how to study effectively- both independently and collaboratively. They will also develop a deeper understanding of course material and how it applies to their world. This will translate into better grades and a higher level of confidence that they belong at Life University and can succeed academically here.
What can PAL do and What can't it do?
PAL can help students learn how to study both independently and collaboratively. It also helps students learn from one another, verify actual course knowledge, challenge them to teach material back to the PAL leader and prepare them for future courses. PAL cannot replace the professor's lectures or in-class assignments. PAL leaders will never cover material in their sessions that has not been already covered in class. Attending PAL sessions does not guarantee that a student will be successful on their exams and other assignments. Students must still be responsible for their own learning.
Currently, we are not accepting PALS applications. We will post positions once they become available.
Online Tutoring
Students may access online tutoring through Tutor Me. The link to access this online tutoring is found on Blackboard in all courses in which the student is enrolled. Students will need to refer to Tutor Me's schedule for subject availability and the times they are offered.
Academic Success Workshops
Academic Success Workshops help students develop effective learning strategies, such as improving their studying, goal setting, and time management skills through interactive processes and individual one-on-one appointments.
Academic Success Workshops are free to the students and provide helpful skills to assist in student success.
Academic Success Workshop Schedule Fall 2023
Request Academic Support Assistance
---
Questions or Comments
If you have any questions or comments, please contact Academic Support in CGUS suite 220 or at 678.331.4570 or email AcademicLearningCenter@LIFE.edu.