The Life University Fitness Center
Fitness Center
Welcome!
Renovated in 2020 and located on the ground floor of the Sports Health Science building, the Life U Fitness Center provides state of the art fitness equipment for all ability levels and fitness experiences. Enjoy looking out over the Life University pond from our cardio area as you walk, jog, run, or stair step your way to achieving your fitness goals. We also offer Olympic lifting options and platforms, free weight areas, and a cross fit rig to facilitate a variety of weightlifting options to challenge and inspire you towards your personal fitness outcomes.
---
Fitness Classes
The Fitness class offerings are designed to encourage personal growth and discovery while challenging the mind and body! Fitness Classes are free and available to all members of the Life University Community. Patrons are invited to participate in classes for beginners and advanced enthusiasts alike! Basic class offerings include aerobics, HIIT, Zumba, Pilates and muscle toning, Boot Camp, spin and yoga. Moderate and advanced HIIT, Spin, and Yoga classes are offered as well, allowing for individual development and personal achievement. Classes are taught by talented Life University Student Instructors who are passionate about health and wellness and eager to help patrons achieve success. Classes are featured every day of the week with hours throughout the day to meet the most demanding of schedules.
---
Personal Training
Personal training affords our patrons the opportunity to take their training to the next level – whether the goal is improved function or overall wellness, our personal trainers are excited to help you achieve your desired outcomes and personal best. Our Certified Personal Trainers are current Life University Students who will work with you to build a
training program that meets your busy schedule and personal wellness objectives. Call the Life U Fitness Center Front desk to schedule your Free Consultation to learn more about the program and options!
---
Facilities
The Aerobics Studio
This space is available to patrons daily when fitness classes and academic hosted classes are not in session – patrons are welcome access free weights, plyo boxes, yoga mats, hand weights, and a variety of other equipment to create and engage in a fitness experience of their own making!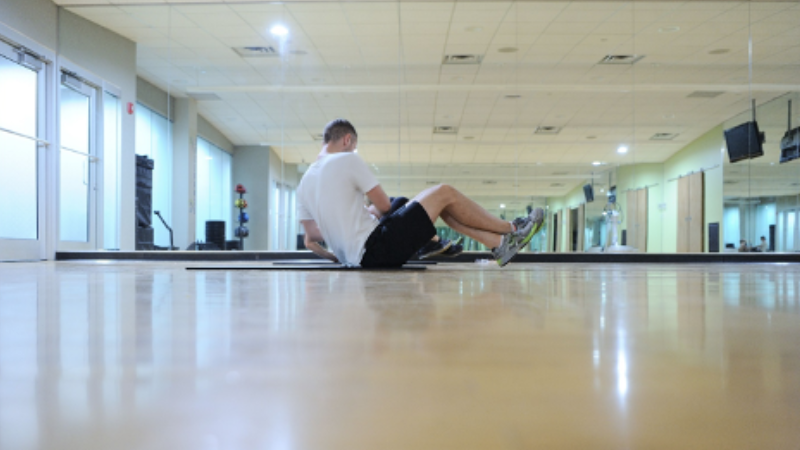 Spin Studio
The Spin Studio is available to patrons daily when fitness classes are not in session – patrons are welcome to access the spin bikes and studio daily to create in warm up or cool down experiences or develop their own fitness challenges!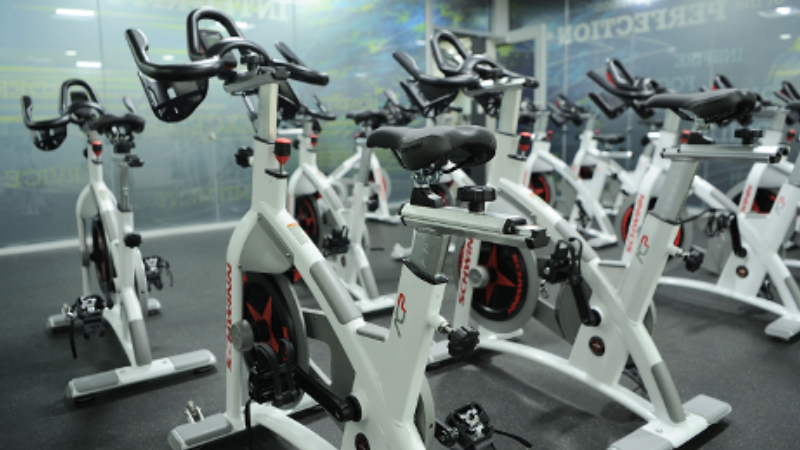 The Locker Room
The Locker rooms were given a facelift in 2020 and include shower and
restroom facilities, dressing areas, and both day use and long-term locker rental options. Day use lockers are available to all patrons free of charge. Long-term locker rental options are also available on a quarterly basis. Contact the Life U Fitness Center Front Desk to reserve your locker today!
Policy
Patrons are required to bring their LIFE ID to The Life U Fitness Center for facility access. All Patrons must check-in upon entering and exiting the Life U Fitness Center.
Patrons are required to follow Covid-19 Campus Operating guidelines.
No food or drink are allowed in the facility except for water. Water bottles must have a leakproof lid. Glass containers are prohibited.
Personal items (bags, cellphones, clothing, etc.) must be stored in a locker. Personal items are not to be placed on the facility floor or laid on equipment. For the safety of all patrons please keep the facility floor free of personal items.
Audio/Video recording and photography are prohibited without written consent.
Patrons are expected to clean the equipment before and after each use. Disposable wipes are available throughout the facility.
Patrons must re-rack their weights and equipment when finished with a workout.
Attire Policy
To promote safety, reduce the spread of communicable diseases, and prevent excessive wear and tear on the equipment, all Life U Fitness Center patrons are asked to wear appropriate workout attire while working out in The Life U Fitness Center. The following items are required:
Athletic Shirts
Athletic pants/shorts
Athletic Shoes
---
Feedback & Comments
Wellness Center Member Comment
---
---
Frequently Asked Questions

 
Life University Fitness Center
Where is the Life University Fitness Center located?

The Fitness Center is located on the bottom floor of the Sport Health Science building. We are across the street from the clock tower.

Who can I bring in as a guest?

Campus Creation and Wellness has suspended "Guest Passes" at this time in order to better serve our campus community. We hope to be able to accommodate guests in the near future.

Can I do any Olympic lifting in the Life U Fitness Center?

There are two there are 2 Olympic Lifting Platforms for patron use on a first come first serve basis.

 

Fitness

Do I have to pay for the fitness classes?

No, Fitness classes are free for current students, faculty, staff, and members of the Fitness Center.

I need to sign up to attend the fitness classes?

All fitness classes are drop in events. Just stop by the front desk and let them know you're here for a fitness class.

 

Intramurals

Where can I register for Intramurals?

You can register for intramurals at imleagues.com/life. You must use your campus email address to make an account. After that, you can make a team during the registration periods, join a team, or sign up as a free agent for any of the active sports.

Do I have to have experience to play?

No experience is necessary. All sports leagues and tournaments are open to all students, faculty, and staff members regardless of experience.

Are there any practices?

There are no required practices. The only commitment is showing up to games when they are scheduled.

Does it cost anything to play?

There is no up-front cost to participate in any of our leagues. There are forfeit fees that the captain is responsible for paying if the team forfeits a game. Some tournaments and special events might have an additional cost based on the tournament.

 
---
Already a current Life University student, faculty, or staff member? Check out the Life University My Rec Portal for full access to Classes, Schedules, Programs, and registration information!
---