Master of Science in Positive Psychology (Online)
M.S.

Positive Psychology (Online)
Life University offers the MSPP with two tracks: General Positive Psychology and Coaching Psychology. The MSPP is a fully accredited, one-of-a-kind online degree program. In fact, it is one of only a handful of such highly sought-after programs in the entire world. The MSPP at Life University investigates strengths-based research that enable individuals and communities to thrive. It is focused on the study of flourishing and positive human functioning, in particular key areas such as meaning in life and cultivating what is best within themselves like gratitude, compassion and forgiveness.
Learning Environment
Our MSPP program offers two innovative paths. Depending on specific interests, students can choose to specialize in:
General Track – The General Track is a 3-quarter program where students develop skills in evaluation, assessment and a variety of other modalities. Students will apply psychological knowledge from various frameworks and interventions (e.g., theoretical, empirical, experiential and vitalistic models) to a wide variety of human experiences.
Coaching Psychology Track – The Coaching Psychology Track is a 3-quarter program that is designed around an integrated approach to Positive Psychology that draws from the richness of ancient traditions, yet is based on modern scientific research methods and best practices. Graduates of this program will have key theoretical understandings and the core skills necessary to work as a professional coach in a variety of settings.
The Life University Coaching Psychology program is a Center for Credentialing & Education (CCE) and an Approved Board Certified Coach (BCC) training provider. We also hold accreditation through the International Coach Federation (ICF) as an Accredited Coach Specific Training Hours (ACSTH) provider.
Regular video conference meetings and quarterly weekend residencies are required for both tracks.
Career Opportunities
Program graduates commonly find employment in organizational development, human resources and training, schools, research and consulting firms, counseling services and governmental agencies. Organizations are realizing how positive psychology can bring exceptional workplace performance; educators are successfully applying it to increase creativity and critical thinking skills, while reducing ADHD and bullying; governments are measuring and promoting wellbeing as part of economic policy; and individuals and families are learning to cultivate a flourishing environment. Both tracks within the MSPP degree will provide the skills necessary to become a positive psychology practitioner and advance into programs like Ph.D., Psy.D., M.D., D.C., M.B.A. and J.D.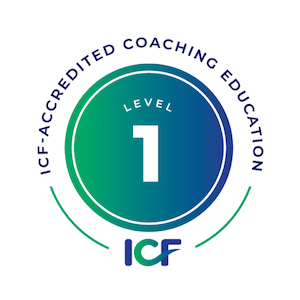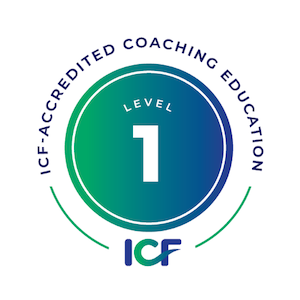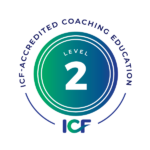 Degree Overview
For more information on degree specifics, requirements and curriculum offerings, please visit <Loading….
Fast Facts
Life University's MSPP degree is one of just a handful similar programs in the country.
Overall employment of psychologists is projected to grow 8 percent from 2020 to 2030, about as fast as the average for all occupations.
About 13,400 openings for psychologists are projected each year, on average, over the decade. Many of those openings are expected to result from the need to replace workers who transfer to different occupations or exit the labor force, such as to retire.
Testimonials
Lobsang Yeshi,
MSPP Alumnus
"As a Buddhist monk, this would be a very meaningful practice for me, so I think I will go back to Malaysia and get a lecturer's post.
Also, because I am a monk, I am often asked to give talks, so I hope that my mode of delivery may be enhanced by my education so that I can bring in some positive psychology terms and appeal to more people in that way."
---
Alaina Smith Walker,
M.S. (General Track)
"My participation in the (MSPP) program has literally been life-changing.
The theories, techniques, and applications that I have been able to engage with, along with the all-star cast of distinguished professors, will have lasting effects on my career in leadership, my relationships, and my personal life."
---
Rob Kirk,
M.S. (General Track)
"For eighteen months, Dr. Samples' and Dr. Shook's kindness, wisdom, and positive guidance helped me grow so much as a person and a student, and Dr. Shook's expert advice during my capstone research on peaceful and conscious parenting strategies has helped me become the father and high school teacher I always knew I could be!
I now know that I want to one day pursue a Ph.D. in Child Psychology and become a play therapist, and I would not have that career clarity were it not for the program at Life University."
---
Jonathan Powell
MS (Coaching Track)
CEO of Monumental Paths
Positive Psychology Coach & Educator
"With the commitment and on-going support of this admirable team of instructors at Life University, my eyes were opened to the world of positive psychology coaching and I have confidently launched the personal development business of my dreams. I am quite proud, honored and grateful to say that I earned my graduate degree from this fine institution and will continue to live in abundance with lasting purpose."
---
Kaley Hixson
M.S. (Coaching Track)
"The coach training through Life U is unparalleled! Dr. Parsons has over 20 years experience as a professional coach and offers his expertise in a mentor-like fashion, providing the resources and feedback needed for students to develop into masterful coaches.
The fact that the training is embedded within a Positive Psychology master's degree program allows for a deeper level of rigor and academic study that is beyond anything I have seen offered at any other coach training program. Ultimately this program prepared me for my current role as a content creator, program director and lead faculty instructor for a health & wellness coach training program. I couldn't be more pleased with my choice to attend Life U!"